.
Hobonichi Weeks White Line: Black 2020
Size W: 95 x H: 186 x T: 10 mm / W: 3.7" x H: 7.3" x T: 0.4"*Specifications may vary slightlyWeight Approx. 130 gMain material PVC, paper
The distinct white line running down the front cover is the trademark of this annual design.
This smart-looking Black book has been one of the best-selling Weeks designs since the Weeks joined the lineup in 2011, thanks to its unique look of the white stripe laid over a basic black background for a stark contrast.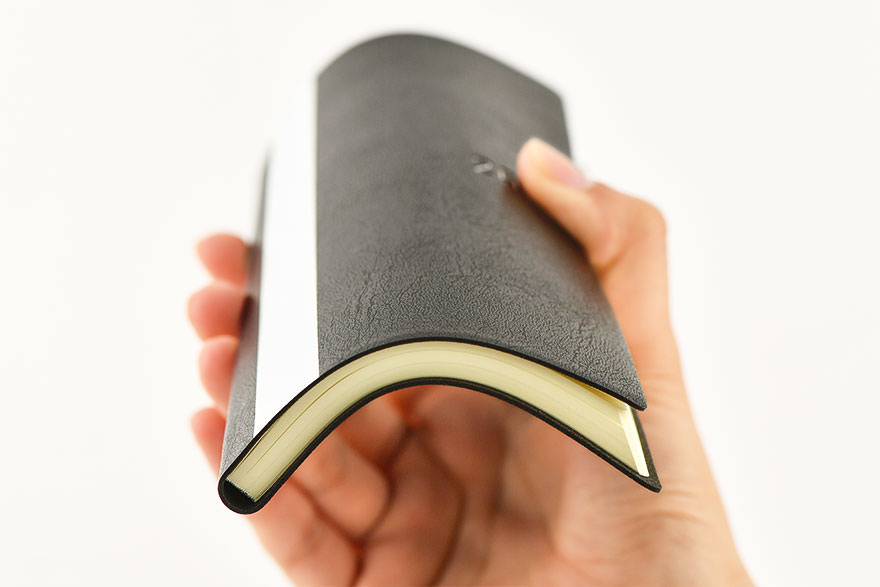 This softcover book is easy to flip through the pages, grasp in your hand, and shove in your pocket. The ability to roughhouse this durable little book makes it very easy to use.
Language Japanese (can be easily used eventhough you don't speak any Japanese)Pages 240 pagesBinding Stitch-bindingPaper Type Thin, light Tomoe River paper resistant to bleeding and designed for planners.Graph Paper Size 3.55 mmYearly Calendar 2019, 2020, 2021Yearly Index Jan. - Dec. 2020 (2 pages)Monthly Calendar Dec. 2019 - Mar. 2021 (32 pages)Weekly Quotes One per week (Japanese)Weekly Calendar Nov. 25, 2019 - Jan. 3, 2021 (116 pages)*All weekly pages include quotes.Graph Paper 69 pagesInformational Pages Shorthand Note-Taking / Graph Paper / Using Common Items to Measure Size / Solar Terms / My 100 / Enjoy Your Techo with Letter Art / World History in the Scale of a Single Year / Emergency Preparedness / Age Table / Conversion Chart / Useful Links / Contact List / Personal NotesListed Information Week of the year / Rokuyo (traditional Japanese calendar) / Solar terms / Japanese holidays / Moon phase (weekly pages include every phase, monthly calendars only include full and new moon)
This product can be delivered as a letter.