.
This set has both the Karel Capek / Dashenka cover and A6 Planner book.

Karel Capek / Dashenka

In 1933, Czech author Karel Capek (1890-1938) wrote a book about the adventures of a puppy, Dashenka: The Story of a Puppy. The precious and heartwarming illustrations in the book have been recreated on this techo cover.
A journalist by trade, Karel Capek was active across a variety of genres, including plays, novels, essays, travel books, children's books and newspaper columns. His major works, such as The Gardener's Year, are beloved by readers to this day, over 80 years after his death.
In the book the mischievous adventures of Dashenka, born to Capek's fox terrier Iris, are lovingly recounted, with illustrations by Capek himself. The simple lineart of the illustrations perfectly depicts the puppy's innocent expression and childlike behavior.
The front of the techo cover is based on the book's 1971 printing, featuring drawings of Dashenka in various poses, the book title in the original Czech, and Capek's name. The cover material is made with a soft canvas that's pleasant to the touch.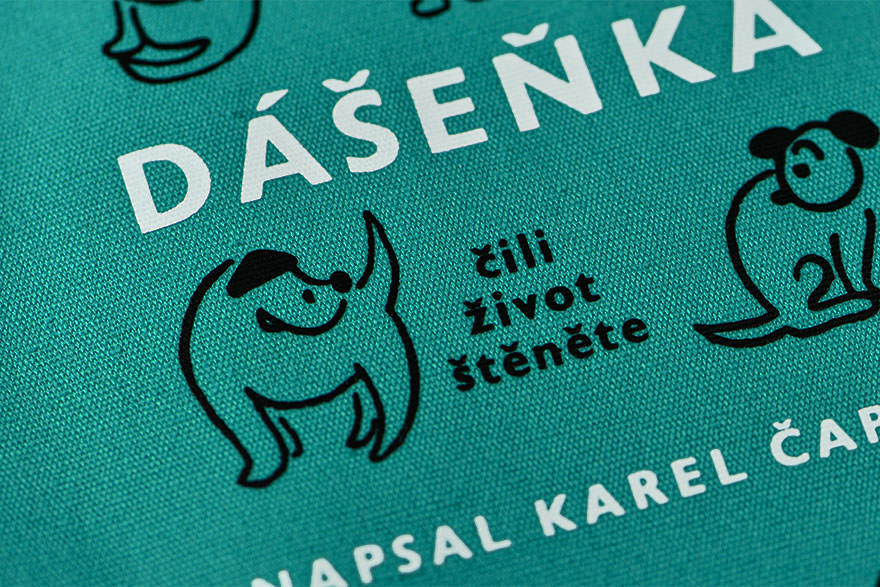 The back of the techo cover shows Dashenka biting at someone's legs and looking rather proud. Written in Czech is the playful phrase "attacking our feet." Look inside the cover's back pocket and you'll see Dashenka yawn back at you.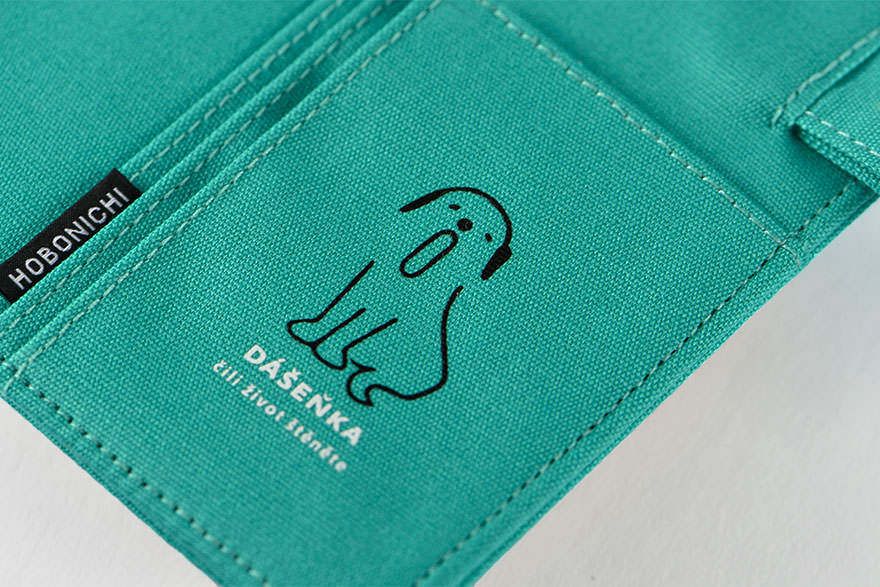 The bookmark charms are black circles just like Dashenka's eyes.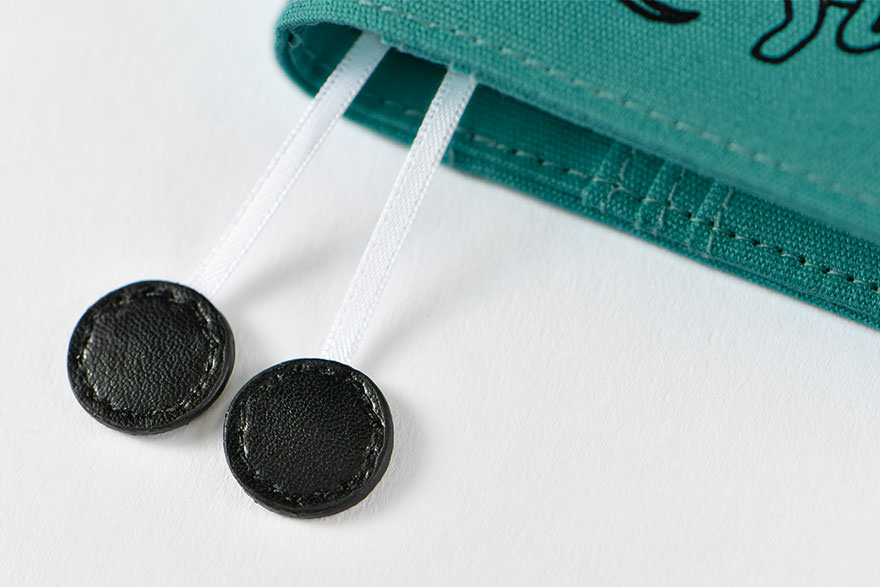 Glancing at the cute illustrations on this cover throughout the day can be enough to bring a smile to your face and give you a sense of relaxation. You've got happy days ahead when you spend them with this cute pup!
A6 Planner Book in English

Size
A6 size = W: 105 x H: 148 x T: 14 mm / W: 4.1" x H: 5.9" x T: 0.6"
Weight Approx.
200 g
Language
English
Pages
448 pages
Binding
Stitch-binding
Paper Type
Thin, light Tomoe River paper resistant to bleeding and designed for planners.
Graph Paper Size 4 mm
Yearly Calendar 2020, 2021
Yearly Index Dec. 2019 - Mar. 2021 (8 pages)
Monthly Calendar Dec. 2019 - Mar. 2021 (32 pages)
Daily Pages Jan. 1 - Dec. 31, 2020 (378 pages)
*A blank two-page spread is featured at the very beginning of the book to provide a free area when starting out the book.
*A page is included at the beginning of each month to help in planning ahead.
*Every two-page daily page spread includes one daily quote.
Daily Quotes One quote per two-page spread (English)
Weekly Pages Not included
Memo Pages 15 pages
Informational Pages Important Contacts / International Size Charts / Conversion Table / My 100 / Local Festivals in Japan / The Japanese Bento / Personal Notes
Listed Information Day of the year / Week of the year (listed on monthly calendars and daily pages) / Moon phase (daily pages include every phase, monthly calendars only include full and new moon)


Select shop and brand Arts&Science owner Sonya Park directed the creation of this English-language Hobonichi Techo book, which has been refined and simplified to make it easy to use in all countries and languages. It still contains all the beloved features of the Original Japanese edition, such as the compact A6 size, one page devoted to each day, daily quotes, lay-flat binding, and more.
The graph paper in the English version is slightly enlarged to 4 mm to allow users to write comfortably in any language. Timelines are simplified to a single 12 to denote noon so users can completely customize it to their own schedule (or ignore it completely), and each day is also labeled with the number of the consecutive week that year, from 1 to 52.
The back of the book includes informational and useful pages such as My 100, Japanese Festivals, and Japanese Bentos.
The book has a chic, black textured cover subtly engraved with the Japanese characters for "techo" alongside the Arts&Science logo.