This set has both the minä perhonen / memoria cover and A5 Cousin book.
minä perhonen / memoria
Size
A5 size
W: 162 x H: 228 x T: 20 mm / W: 6.4" x H: 9.0" x T: 0.8"
*Excluding pen holders
*Specifications may vary slightly
Weight Approx.
132 g
Main material Exterior:
Linen
Interior:
Polyurethane Faux Leather
minä perhonen creates timeless, all-original garment textiles that are specially dyed, embroidered, and woven to recreate hand-drawn designs.
Designer Akira Minagawa created the butterfly stamps featured on the memoria textile by hand. The design was stamped onto fabric, which was then used to create the material for this printed cover. The final design retains the charm of the lightly blurred and uneven nature of the original piece.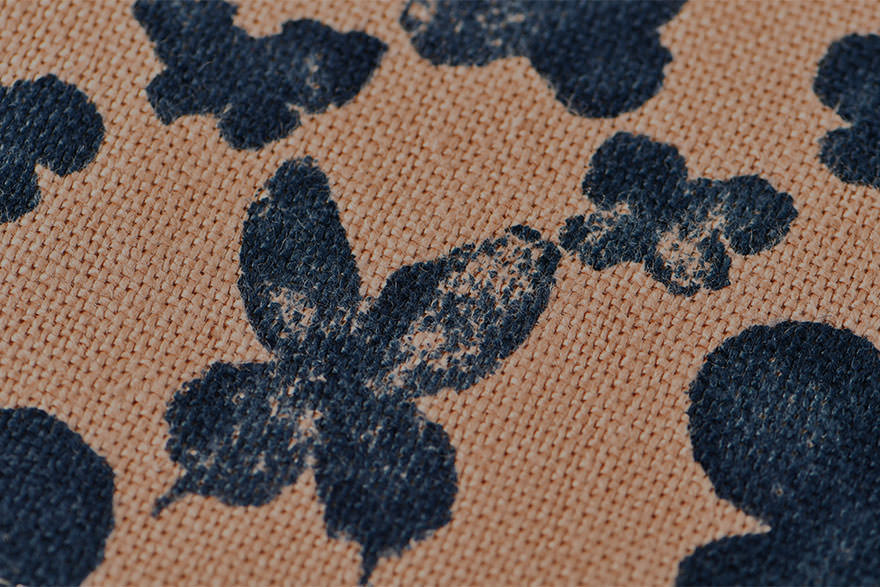 The slightly coarse linen material is pleasant to the touch.
The pen holders and cover interior are made with faux leather in a chic and elegant dark brown. Two dotted lace bookmarks are attached.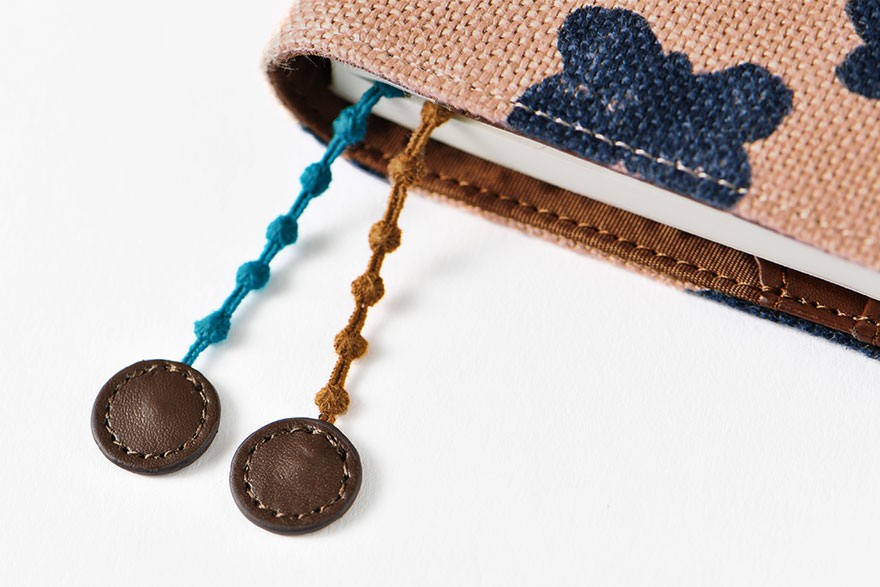 Each cover contains a unique arrangement of butterflies. We hope you enjoy your one-of-a-kind cover.
A5 Cousin Book

Size A5 size W: 148 x H: 210 x T: 17 mm / W: 5.8" x H: 8.3" x T: 0.7"
*Actual book size may vary slightly
Weight Approx. 482g
Language Japanese (can be easily used without any Japanese knowledge)
Pages 544 Pages
Binding Stitch-binding
Paper Type Thin, light Tomoe River paper resistant to bleeding and designed for planners.
Graph Paper Size 3.7 mm
*Monthly pages are 3.45 mm
Yearly Calendar 2019, 2020, 2021
Yearly Index Jan. 2020 - Dec. 2020 (4 pages)
Monthly Calendar Dec. 2019 - Mar. 2021 (32 pages)
Daily Pages Jan. 1 - Dec. 31, 2020 (378 pages)
*A blank two-page spread is featured at the very beginning of the book to provide a free area when starting out the book.
*A page is included at the beginning of each month to help in planning ahead.
*All daily pages include daily quotes.
Daily Quotes One per day (Japanese)
Weekly Pages Dec. 30, 2019 - Jan. 3, 2021 (106 pages)
Memo Pages 5 pages
Informational Pages Time Table / Graph Paper / Favorites / My 100 / Enjoy Your Techo with Letter Art / Change Your Daily Perspective / World History in the Scale of a Single Year / Solar Terms / Emergency Preparedness / Gifts / Conversion Chart / Useful Links / Age Table / Addresses (for 8 people) / Personal Notes
Listed Information Day of the year / Week of the year (listed on monthly calendars) / Old lunar calendar / Rokuyo (traditional Japanese lunisolar calendar) (listed on monthly calendars) / Solar terms / Japanese holidays / Moon phase (daily pages include every phase, monthly calendars and weekly pages only include full and new moon)


The one-page-per-day A5 size Cousin in Japanese was created in response to customer requests for a Hobonichi Techo with more space to fill with writing and clippings. The various calendars and pages are great not only for writing down your plans for the day, but for doodling, pasting event tickets, using as a normal notebook for work or school, and filling in pages with any whims that come to mind.
The Cousin is popular for use as a family notebook, tracking the growth of children and pasting in pictures to create a family album or sharing pages among family members. It's also frequently used as a planner that is always kept on a desktop or table rather than carrying around.
The book contains many useful calendars and schedule-tracking tools, such as the yearly calendar, monthly calendar, and yearly index page. The Cousin also has an exclusive section: the popular weekly pages track a week in each two-page spread for easy planning and contain a handy time schedule.
The back of the book includes a wide variety of useful and informational pages, such as an address book and a page for drawing out a custom graph.
The Hobonichi Techo includes quotes specially chosen from its parent site, the Japanese web magazine Hobo Nikkan Itoi Shinbun. Each daily page has a quote in Japanese.
After years of testing, the graph paper has been set to 3.7 mm for optimal writing comfort. The graph paper design allows users to write from any starting point on the page, and the lines have been printed in light colors so users can either customize it to their own layout or ignore it completely.