Hobonichi Weeks Bow & Tie : Wasshoi! 2022
Size W: 94 x H: 188 x T: 10 mm / W: 3.7" x H: 7.4" x T: 0.4"
*Specifications may vary slightly
Weight Approx. 135 g
Main material Polyester, Tomoe River -paper
The Bow & Tie series is covered with the same textured, shiny fabric used in neckties. The gloss and soft touch of the material makes this series stand out from other Weeks books. The cover has been constructed as a light, hardcover book with some give to it so it still bends.

The Weeks calendars also have the amazing Tomoe River -paper, in Weeks the paper color is cream. Opens lay-flat, so writing in this calendar is really easy.
Protective and decorative Cover on Covers are sold separately.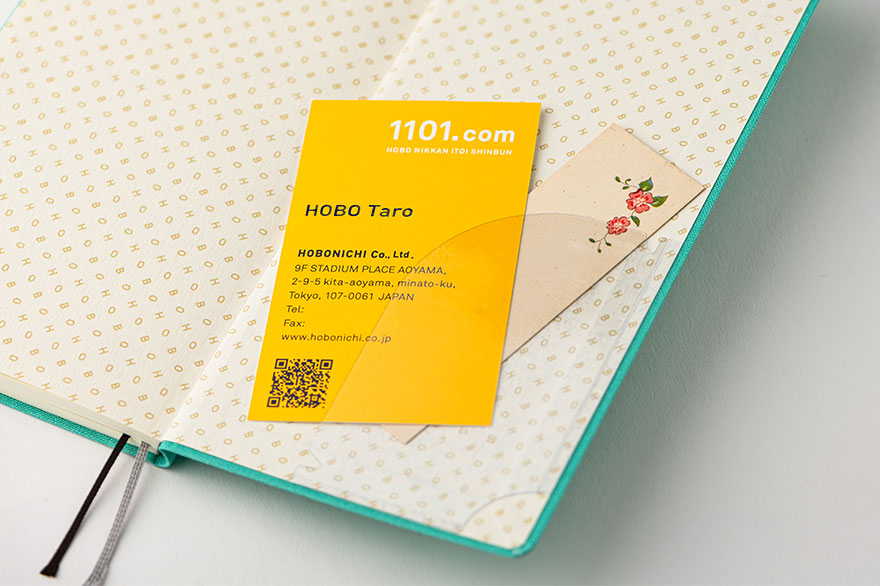 When you order this Hobonichi Techo Weeks, you'll receive a clear, adhesive corner pocket you can stick anywhere you like.

Language Japanese (can be easily used eventhough you don't speak any Japanese)
Pages 240 pages
Binding Stitch-binding
Paper Type Cream -colored Tomoe River paper resistant to bleeding and designed for planners.
Graph Paper Size 3.55 mm
Yearly Calendar 2021, 2022, 2023
Yearly Index Jan. - Dec. 2022 (2 pages)
Monthly Calendar Dec. 2021 - Mar. 2023 (32 pages)
Weekly Quotes One per week (Japanese)
Weekly Calendar Nov. 29, 2021 - Jan. 1, 2023 (114 pages)
Graph Paper 71 pages
Informational Pages Shorthand Note-Taking / Graph Paper / Using Common Items to Measure Size / My 100 / Solar Terms / Weather Terms for your Techo / Basic Posture Techniques / Emergency Preparedness / Age Table / Conversion Chart / Getting the most of Hobonichi / Contact List / Personal Notes
Listed Information Week of the year / Rokuyo (traditional Japanese calendar) / Solar terms / Japanese holidays / Moon phase (weekly pages include every phase, monthly calendars only include full and new moon)