This set has both the Taiyo Matsumoto: Cat Over Kanda cover and A6 Planner book.

Hobonichi Taiyo Matsumoto: Cat Over Kanda cover

Measurements : W117 x H: 165 x T: 20 mm / W: 4.6" x H: 6.5" x T: 0.8"
Material: polyester
Weight Approx. 90 g

This cover's design is by Taiyo Matsumoto, a Manga artist whose debut work Straight won the magazine Monthly Afternoon's Four Seasons Award in 1987. He has produced a number of creative and popular manga series, including Hana Otoko, Tekkonkinkreet, Ping Pong, GoGo Monster, No. 5, Sunny, and more. Matsumoto has drawn this Kanda, Tokyo themed illustration especially for Hobonichi.

The cover is made with high quality polyester, which makes it sturdy and durable. It is also lightweight to carry around with you.
The cover has pen holders that can be used with a pen to keep the cover safely shut. The cover has two bookmarks, both with pretty charms.
Sold separately is the Cover on Cover. In addition to protecting your cover from wear and tear, the Cover on Cover is a great place to store postcards, pictures, and other decorations to customize your cover at any time.
Hobonichi A6 Planner Book in English 2022 is included in this set
Hobonichi A6 Planner is the English edition of beloved Hobonichi Original. It has the same basic features as Original; one page for each day, daily quotes, lay-flat binding, amazing Tomoe River paper etc.
The graph paper in English version has 4mm grid for comfortable writing experience. Each daily page is labeled with the number of the ongoing week (1-52).
The back of the book different kinds of informational pages like My 100 list page.
The book has a chic, black textured cover subtly engraved with the Japanese characters for "techo" alongside the Arts&Science logo.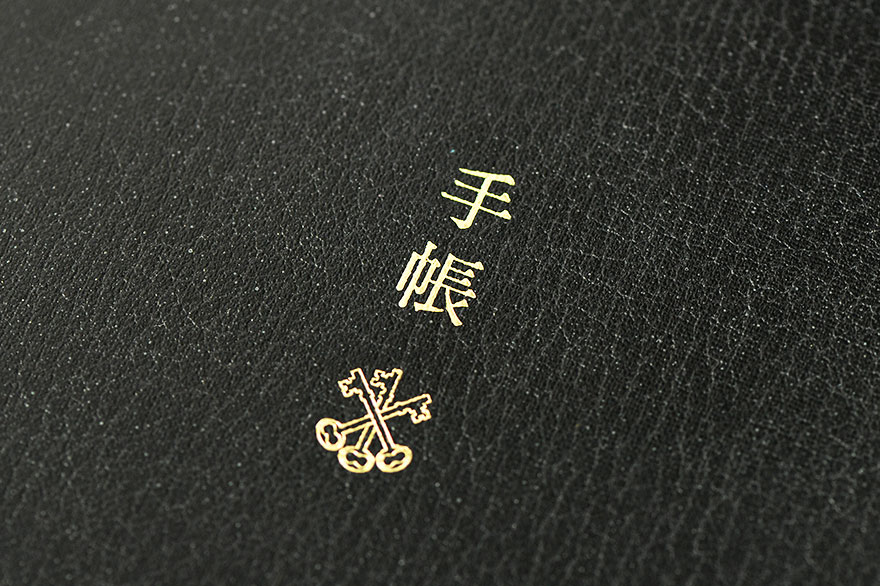 The book is also engraved with the year 2022 on the book spine.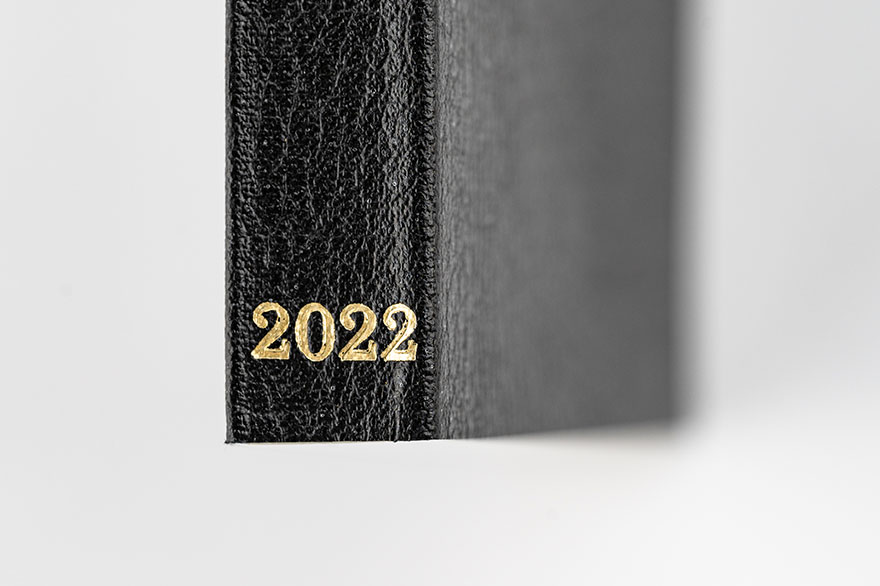 Size A6 size = W: 105 x H: 148 x T: 14 mm / W: 4.1" x H: 5.9" x T: 0.6"
Weight Approx. 200 g
Language English
Pages 448 pages
Binding Stitch-binding
Paper Type White Tomoe River paper, resistant to bleeding, works well with inks.
Graph Paper Size 4 mm
Yearly Calendar 2022, 2023
Yearly Index Dec. 2021 - Mar. 2023 (8 pages)
Monthly Calendar Dec. 2021 - Mar. 2023 (32 pages)
Daily Pages Jan. 1 - Dec. 31, 2022 (377 pages)
*A blank two-page spread is featured at the very beginning of the book to provide a free area when starting out the book.
*A page is included at the beginning of each month to help in planning ahead.
Daily Quotes One quote per two-page spread (English)
Weekly Pages Not included (weekly insert sold separately)
Memo Pages 16 pages
Informational Pages Important Contacts / International Size Charts / Conversion Table / My 100 / Donburi Rice Bowls / Animal Proverbs and Phrases / Personal Notes
Listed Information Day of the year / Week of the year (listed on monthly calendars and daily pages) / Moon phase (daily pages include every phase, monthly calendars only include full and new moon)