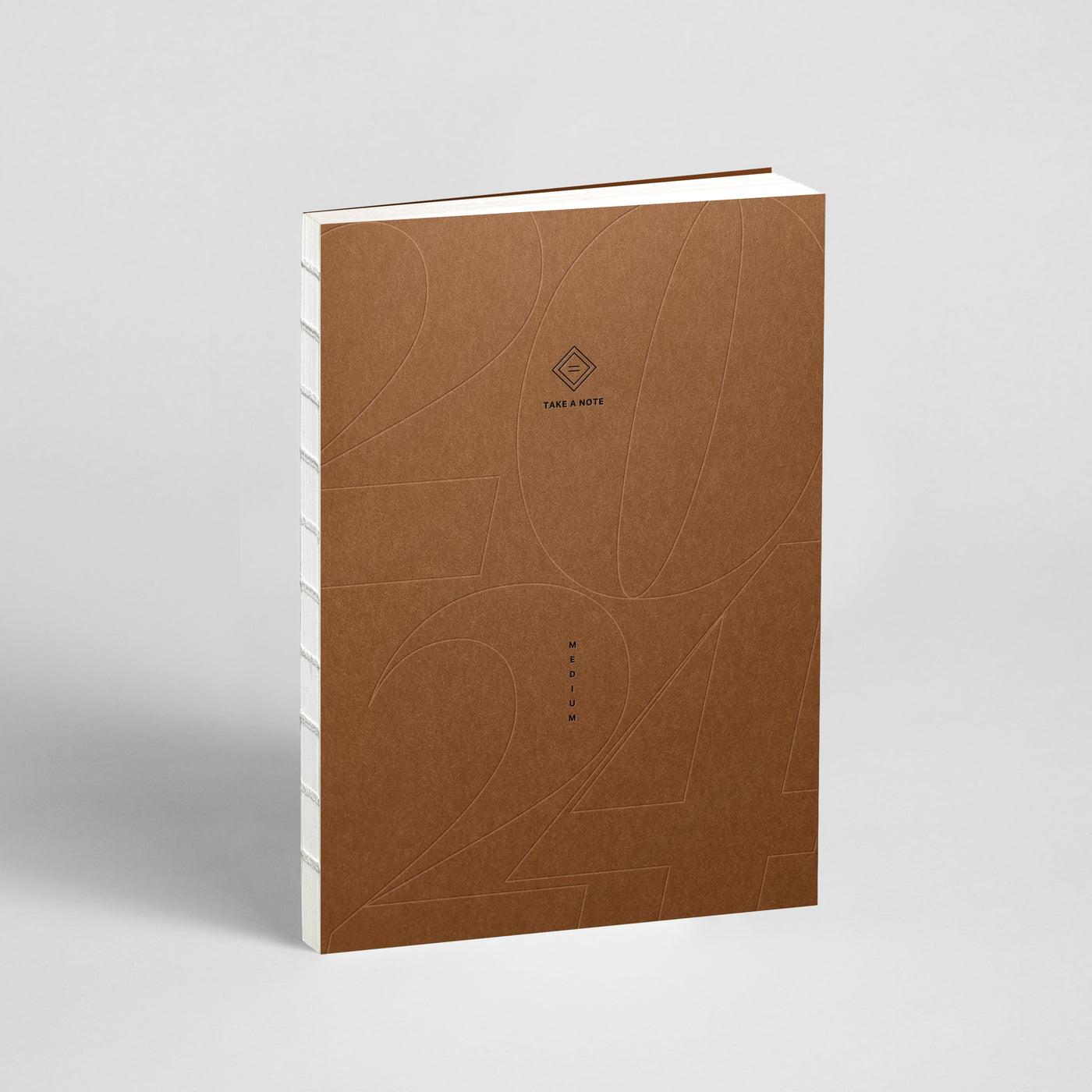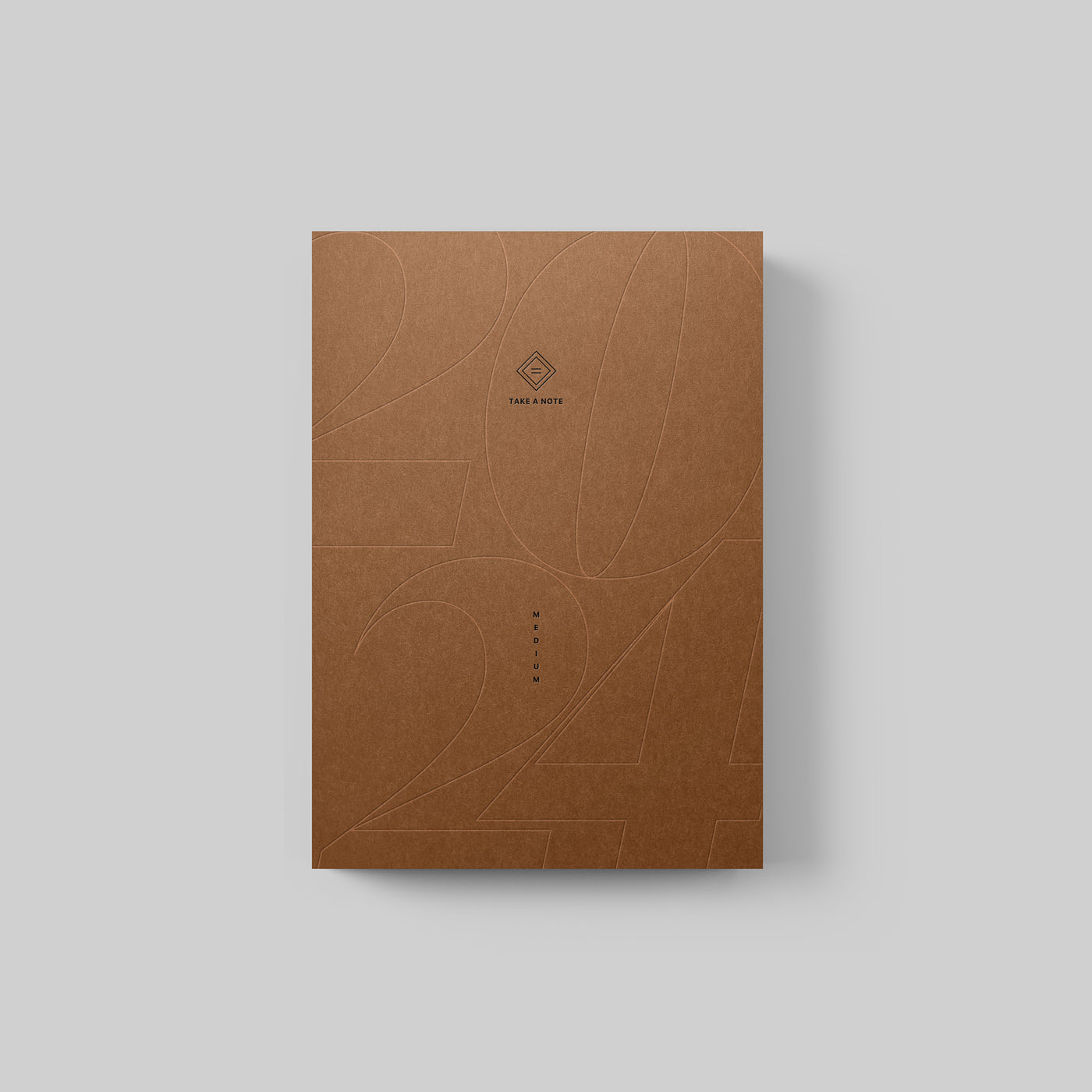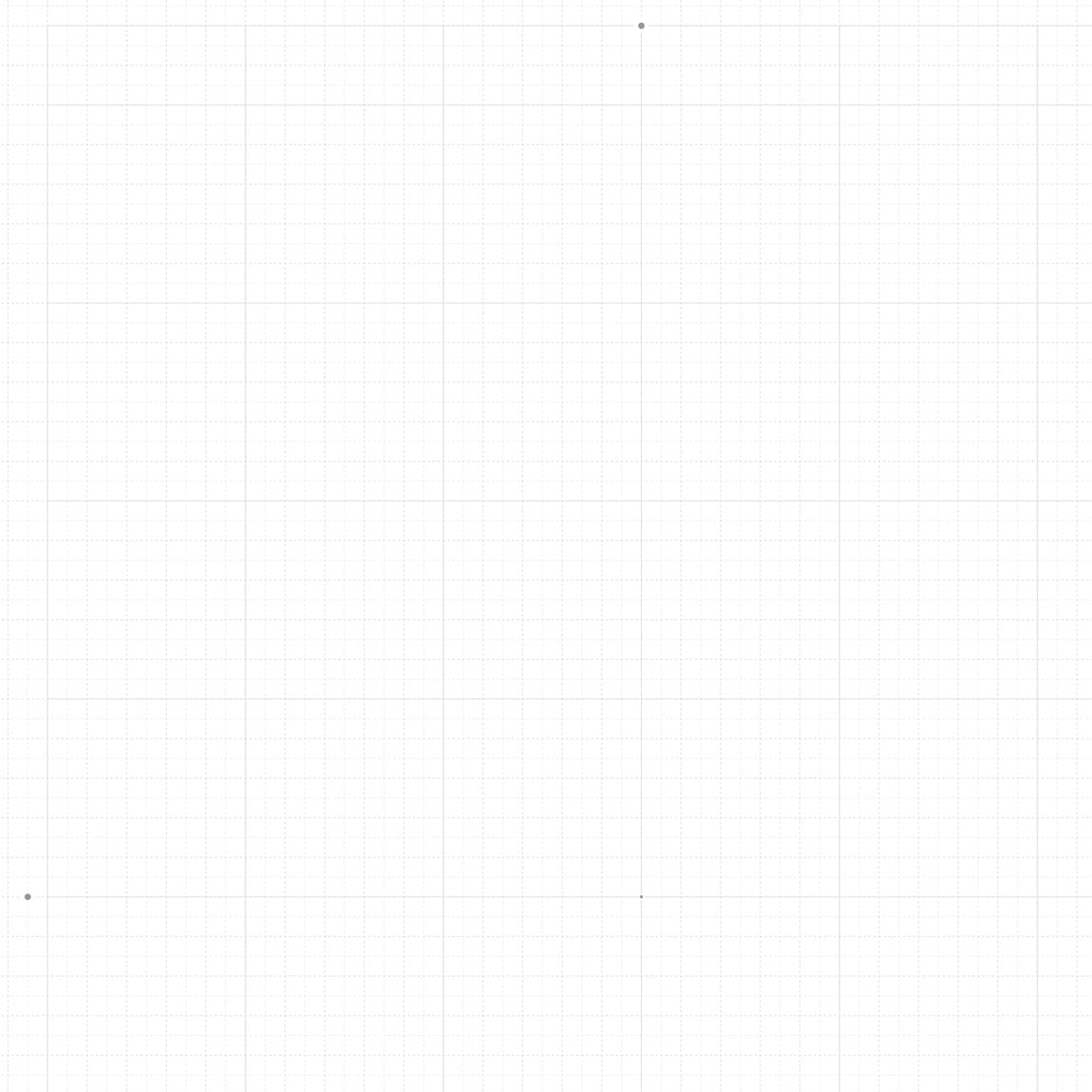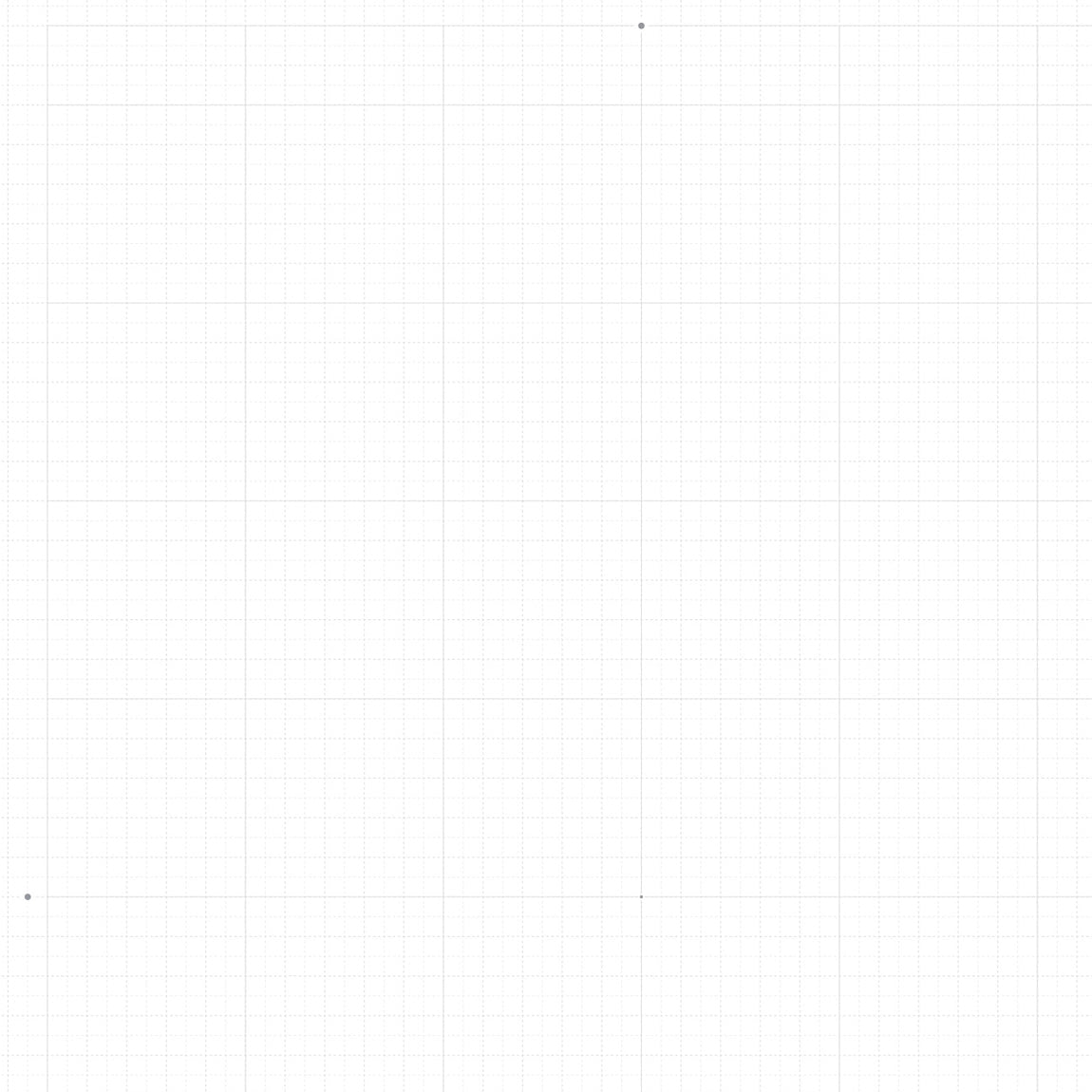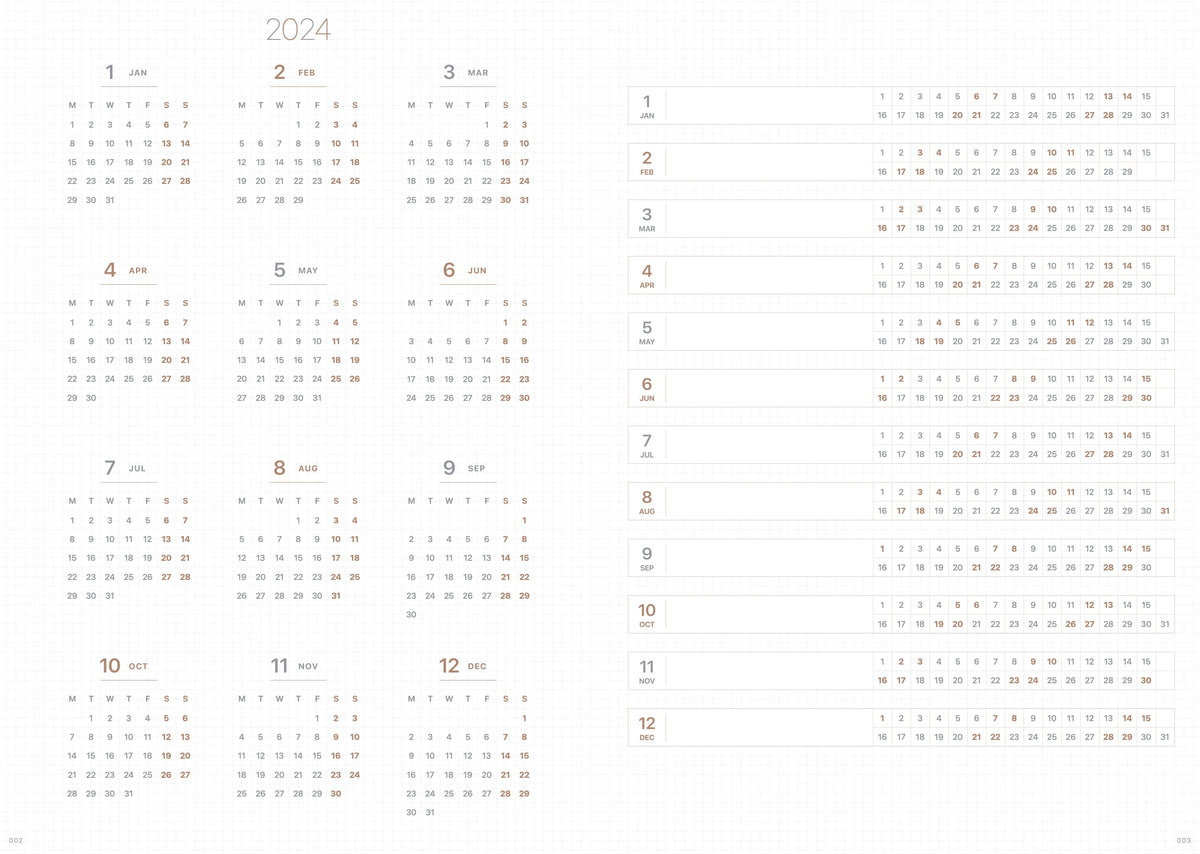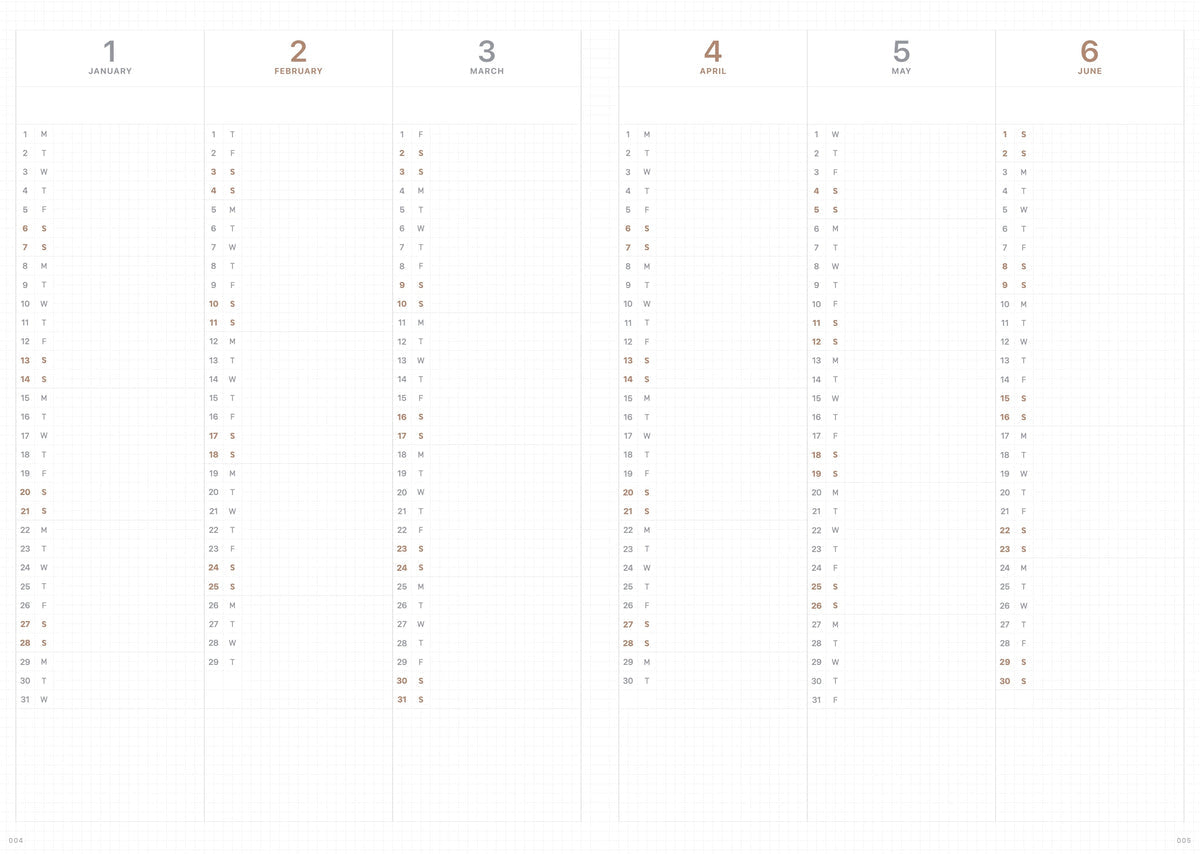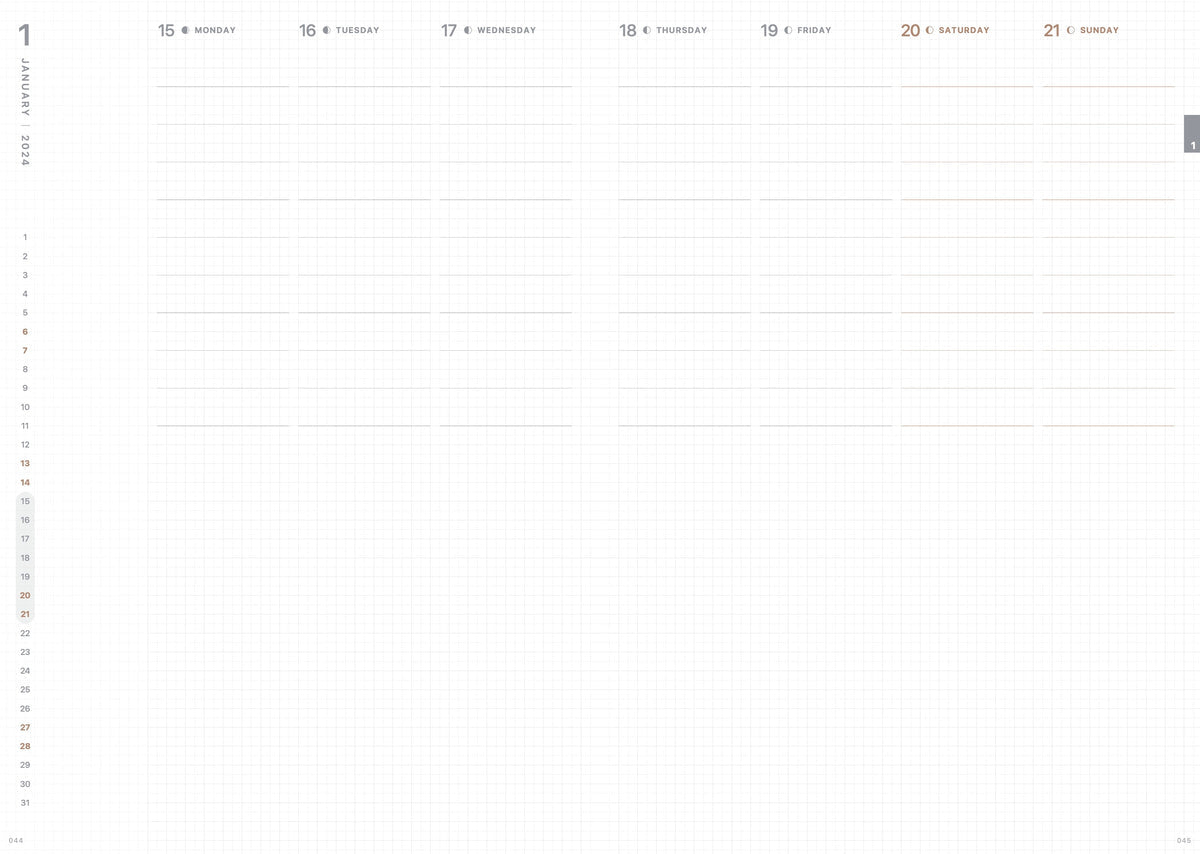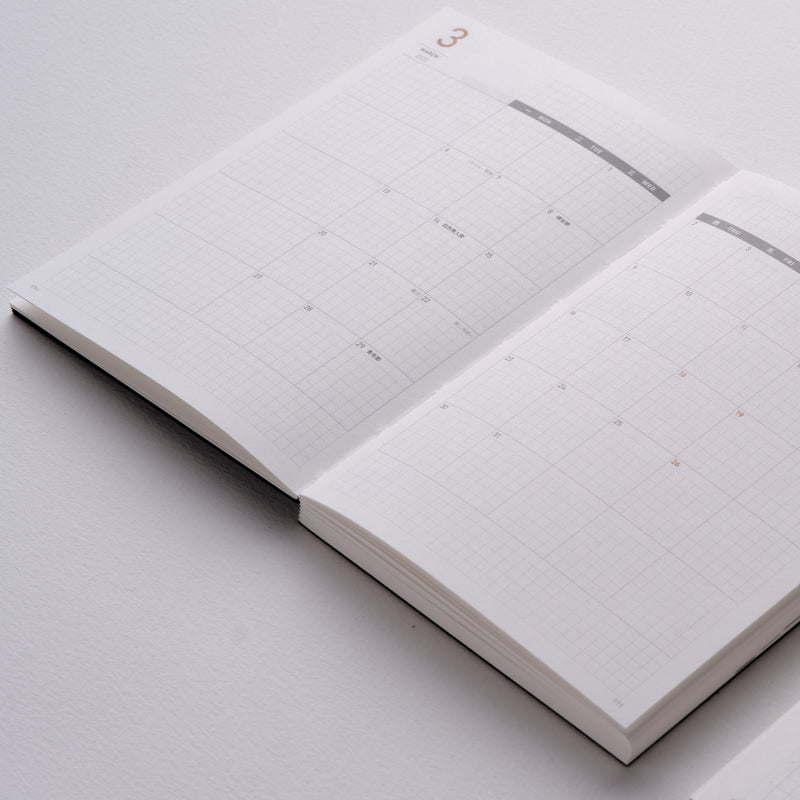 Take a Note 2024 MEDIUM WEEKS PLANNER B6
In stock
Please note!
This is a pre-order item.
Shipping approximately on week
40.
Take a Note 2024 MEDIUM WEEKS PLANNER B6
Dated 2024 planner in size B6 with Tomoe River paper. The versatile planner features pale-colored grid lines, so the users won't find the layout too complicated. Another most-praised feature is that the planner provides a flexible environment, so users can write meticulously to fully use it, or they can easily customize the planner. 
KEY FEATURES:
224 Pages|68gsm Tomoe River Paper|180-degree Flat Laying|B6 size (12.8 × 18.2 × 1.2cm) | From January to December 2024
Brand new design concept for 2024! Simpler, lighter, and more flexible.
Inner pages are made of 68gsm white Japanese Tomoe River paper with exposed spine binding, allowing for a complete 180-degree flat layout.
Weekly planning section with two pages per week. Utilizes varying shades of color and line thickness to divide daily time, replacing the traditional hourly timeline format.
The bottom of each page is covered in extremely faint grid patterns, breaking free from rigid frameworks and providing more writing space.
Compatible with RECORD series stickers.
Packed with love
Fast international shipping
Secure Payments