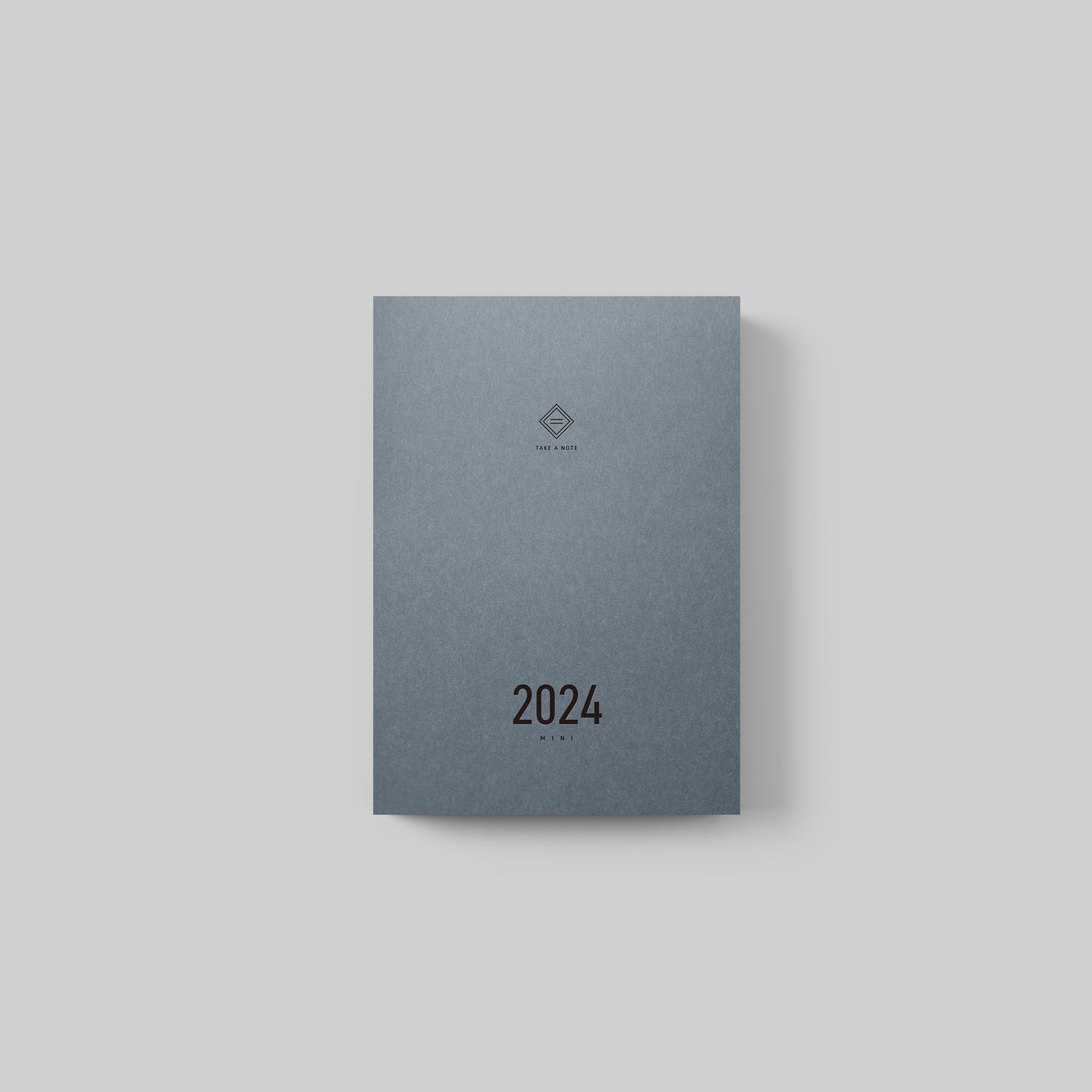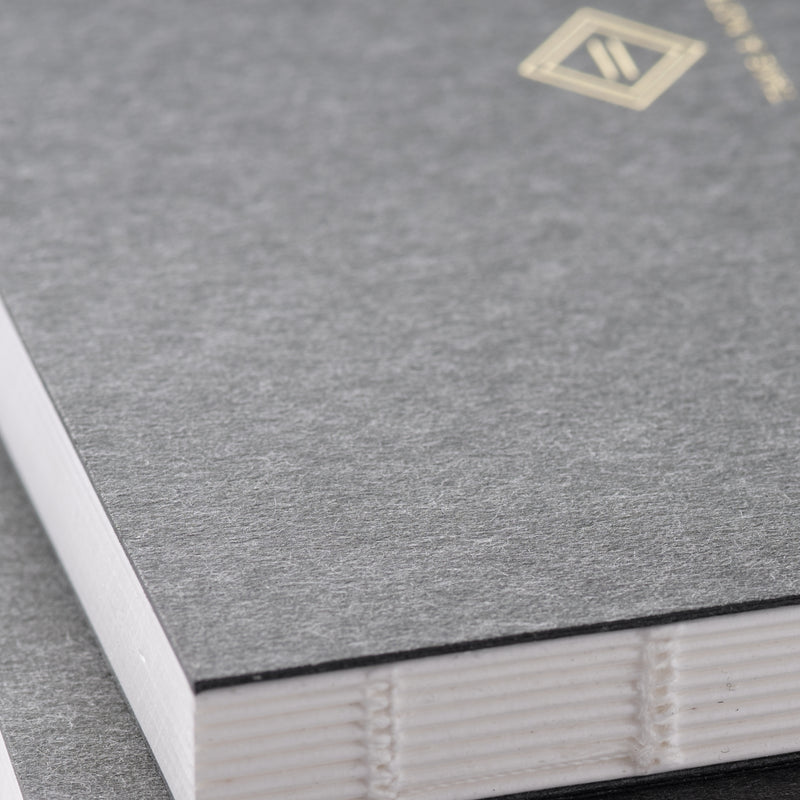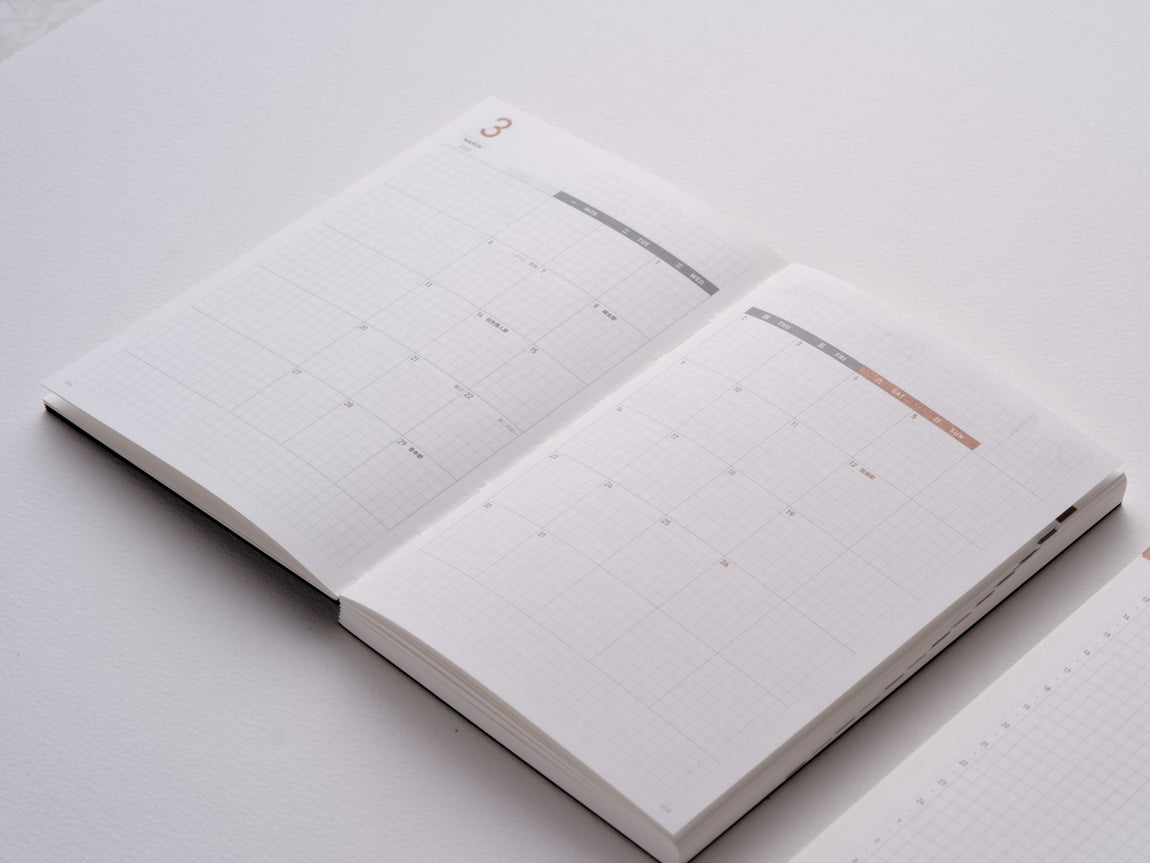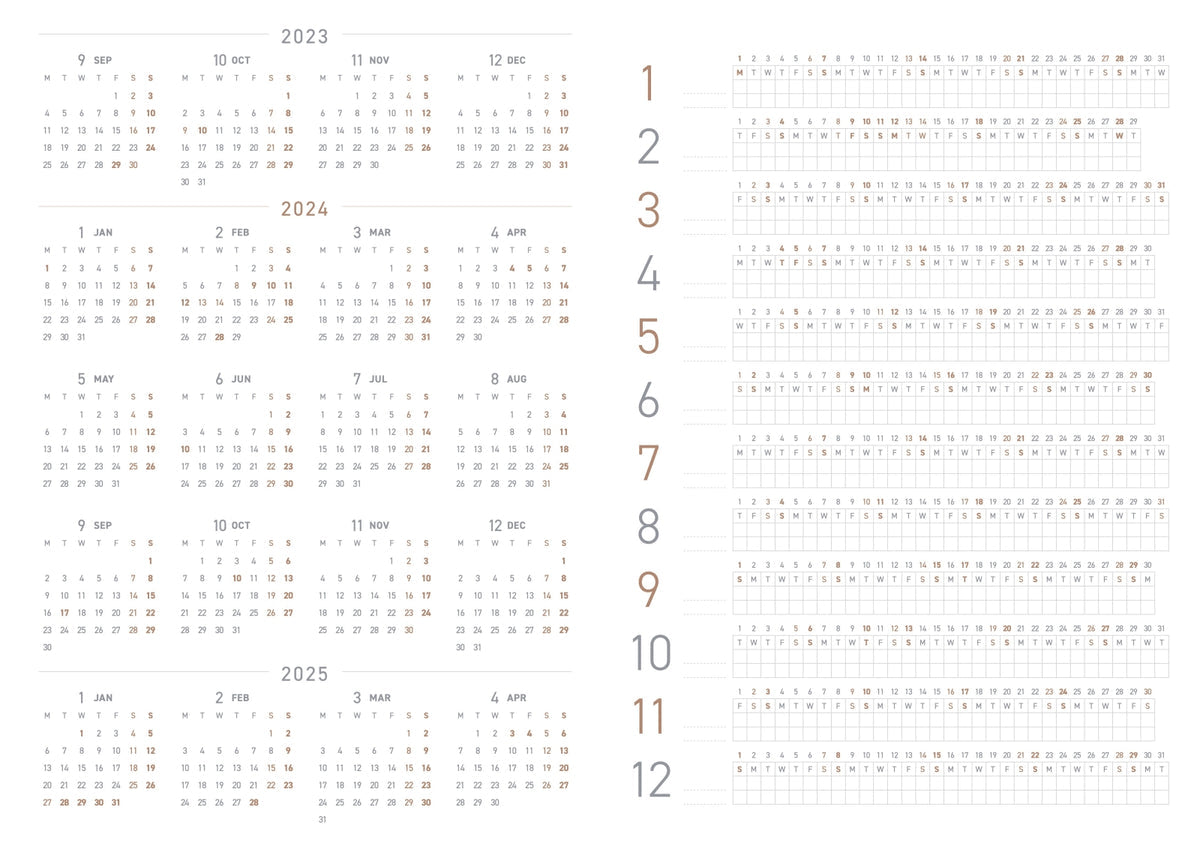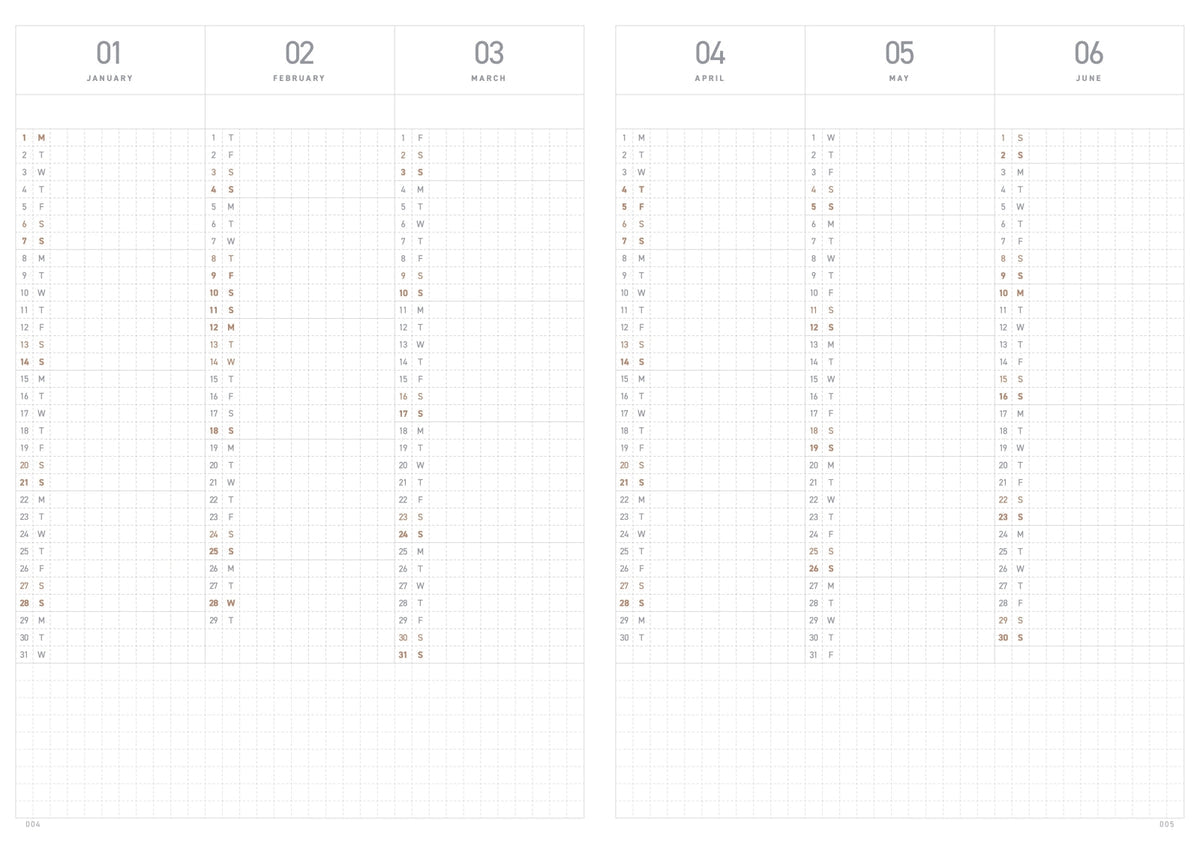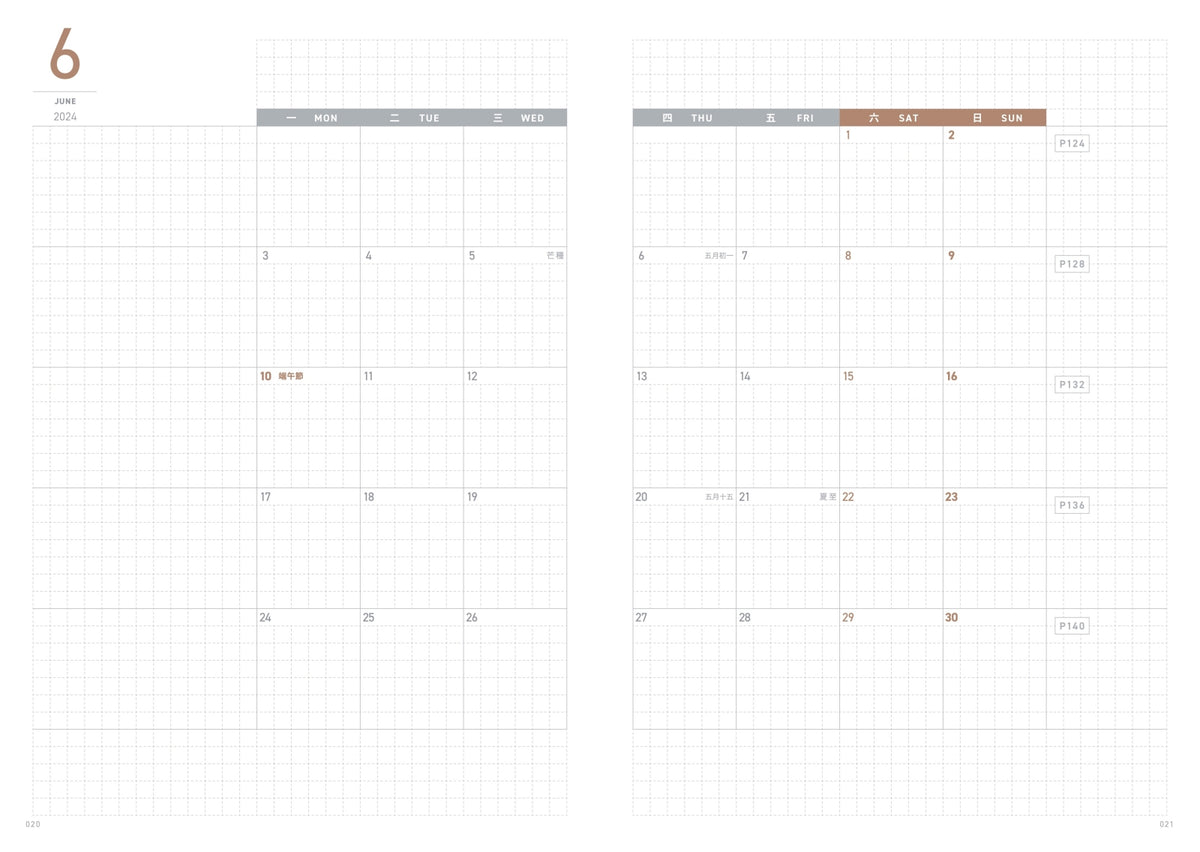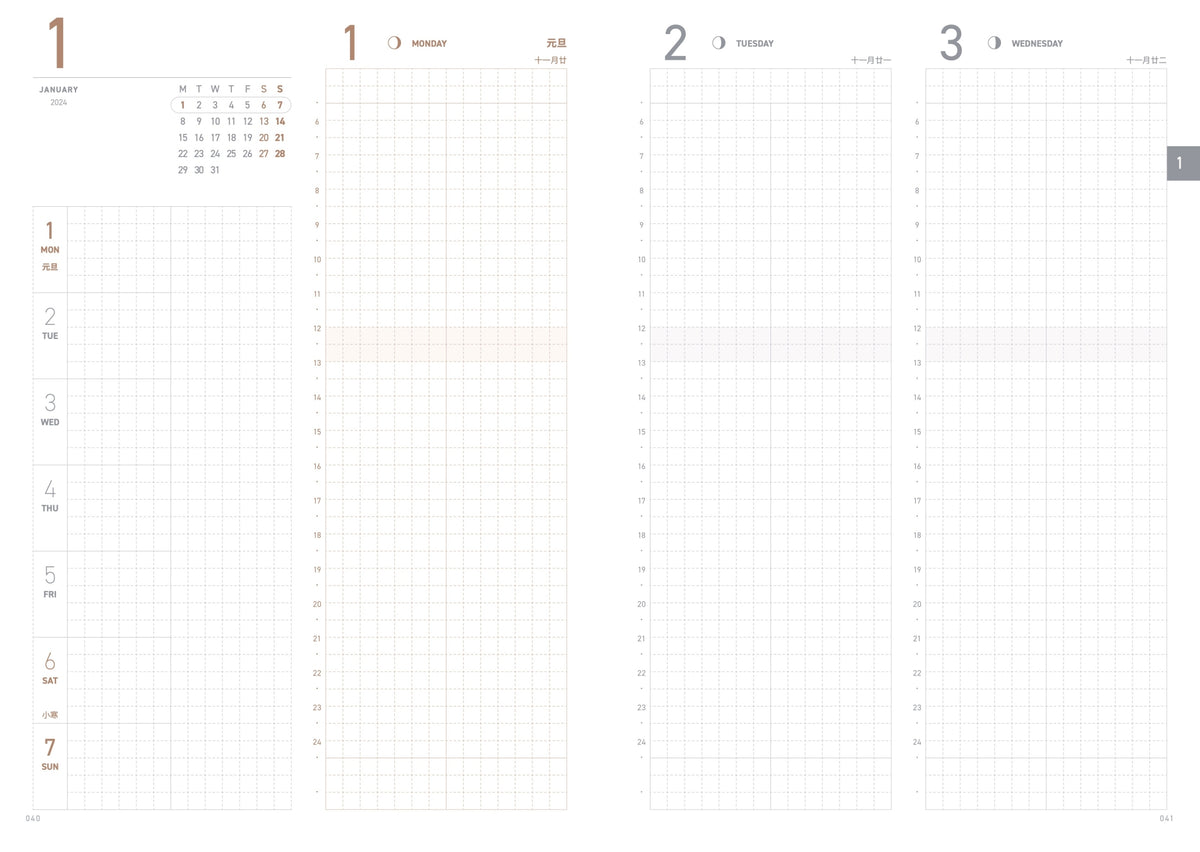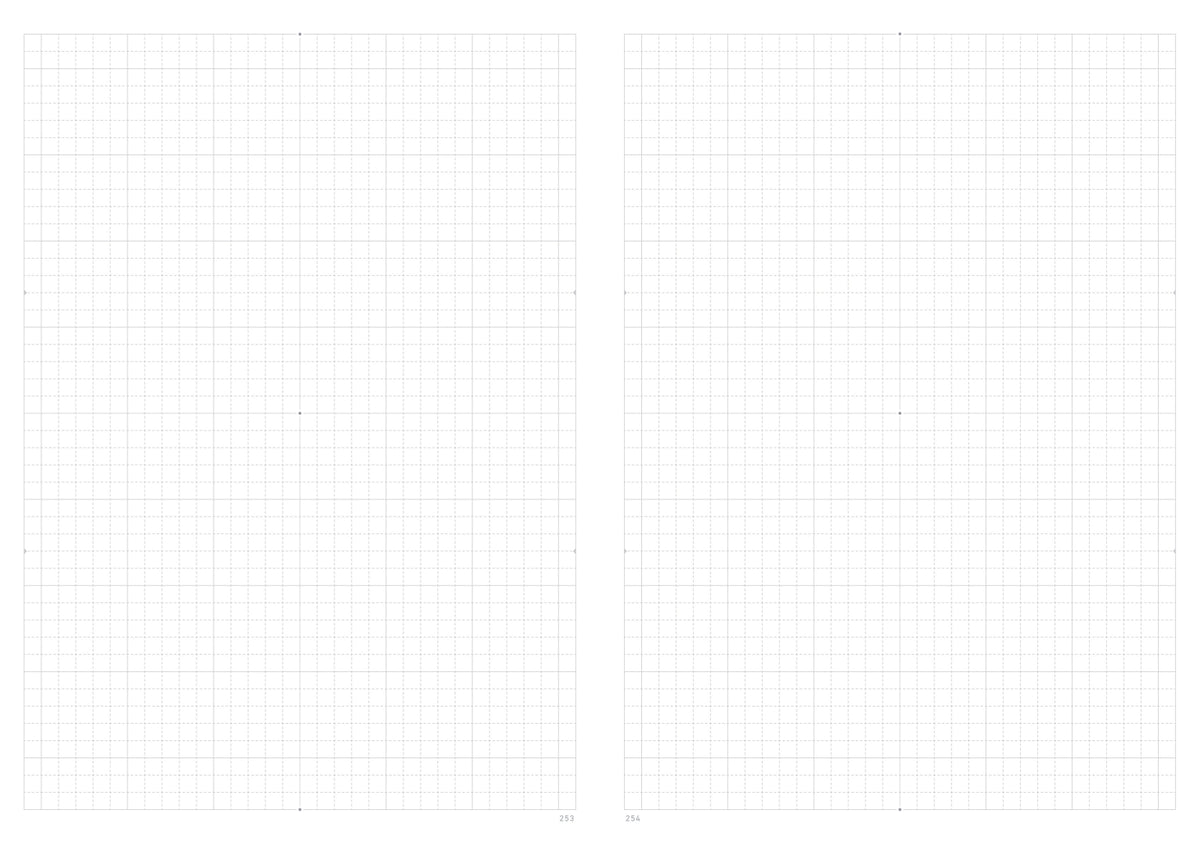 Take a Note 2024 MINI PLANNER A6
In stock
Please note!
This is a pre-order item.
Shipping approximately on week
40.
Take a Note 2024 MINI PLANNER A6
Dated 2024 planner in size A6 with Tomoe River paper. The versatile planner features pale-colored grid lines, so the users won't find the layout too complicated. Another most-praised feature is that the planner provides a flexible environment, so users can write meticulously to fully use it, or they can easily customize the planner. 
SIMPLE IN DESIGN, RICH IN FUNCTIONALITY
"Non-intrusive to users", designed minimally while meeting functional requirements. Whether for notes or usage is up to you, providing users with a truly free planner.
KEY FEATURES:
256 Pages|68gsm Tomoe River Paper|180-degree Flat Laying|A6 (10×14.8×1.3cm)| From January to December 2024
Inner pages are made of 68gsm white Japanese Tomoe River Paper with a grid size of 3mm.

Exposed spine binding allows the notebook to lie completely flat on a table.
The monthly plan spans 16 months and is consolidated before the weekly plan, providing information about Taiwan holidays, lunar calendar dates, solar terms, and corresponding page numbers for the weekly plan.
The weekly plan consists of two days per page (four pages per week) with an extended vertical timeline. It provides mini calendars, a mini weekly calendar, upper and lower blank grid space on the timeline, lunar calendar information, solar terms, and Taiwan holidays.
Page numbers are included for reference, suitable for use as a bullet journal
Packed with love
Fast international shipping
Secure Payments