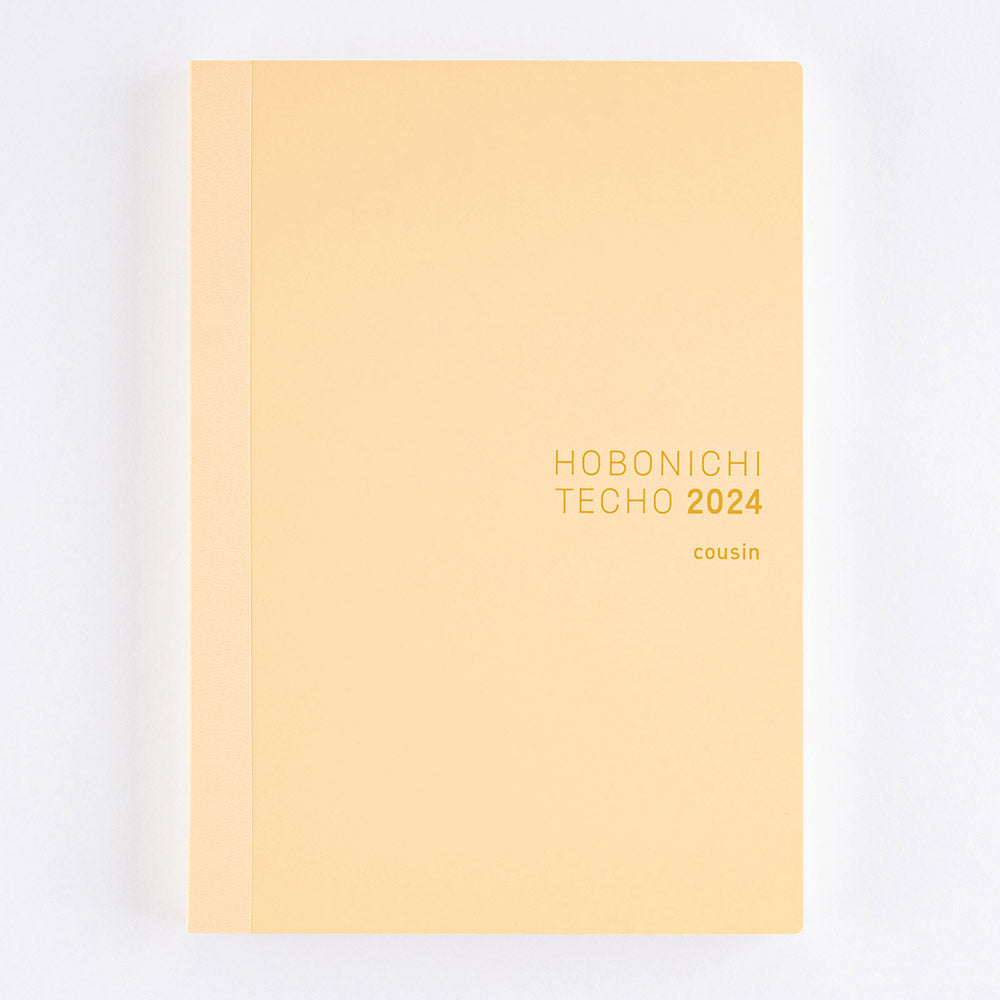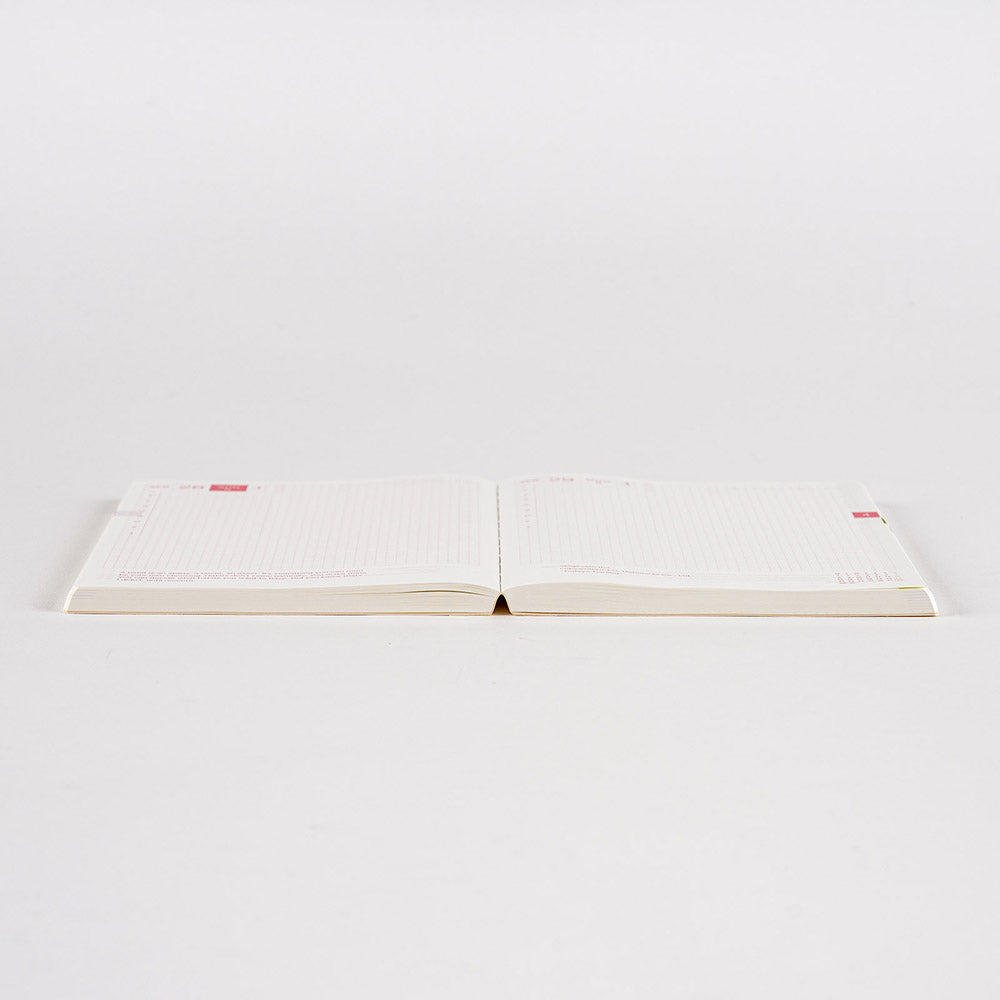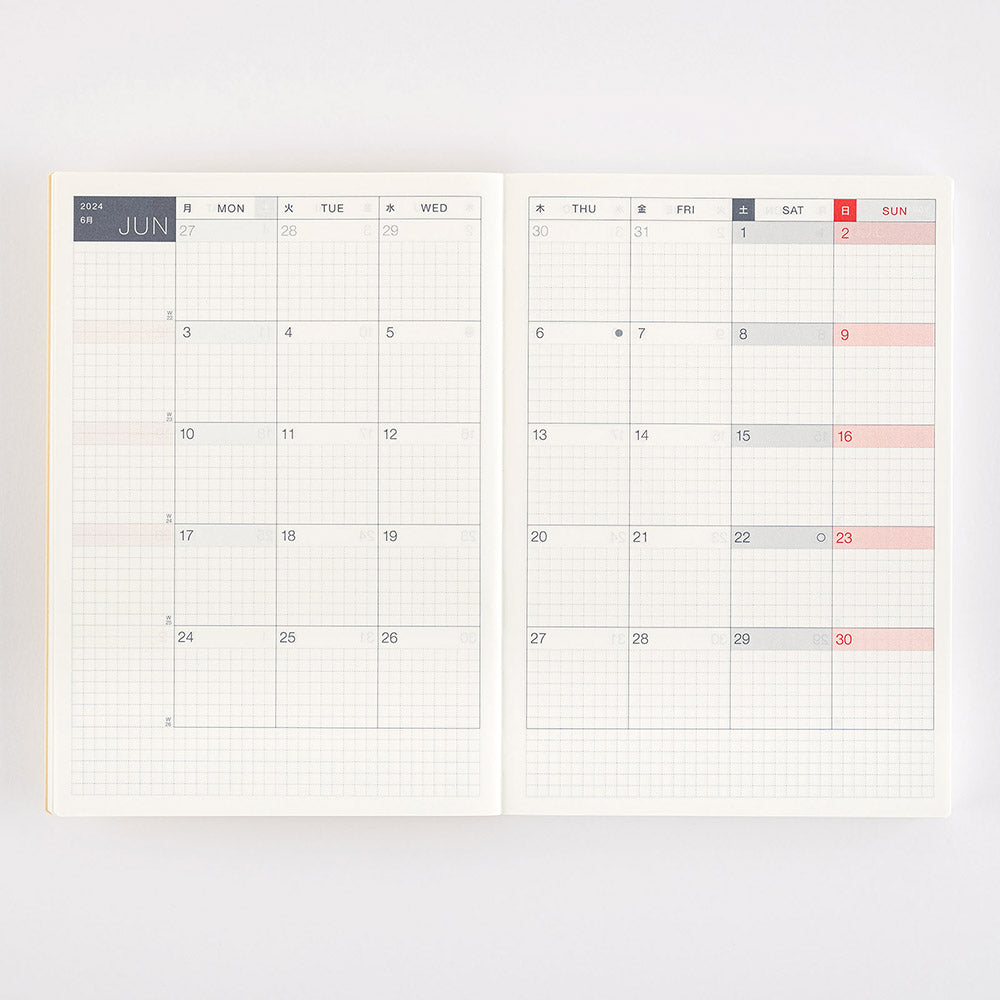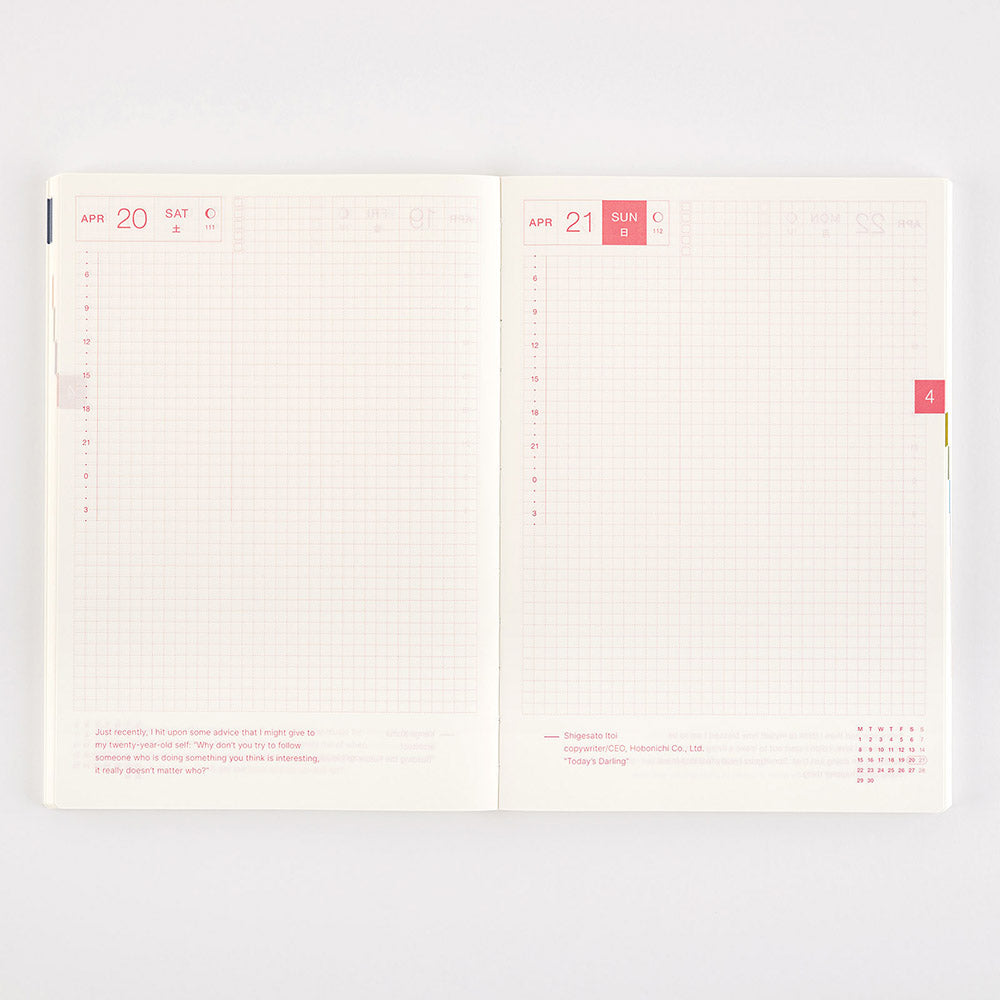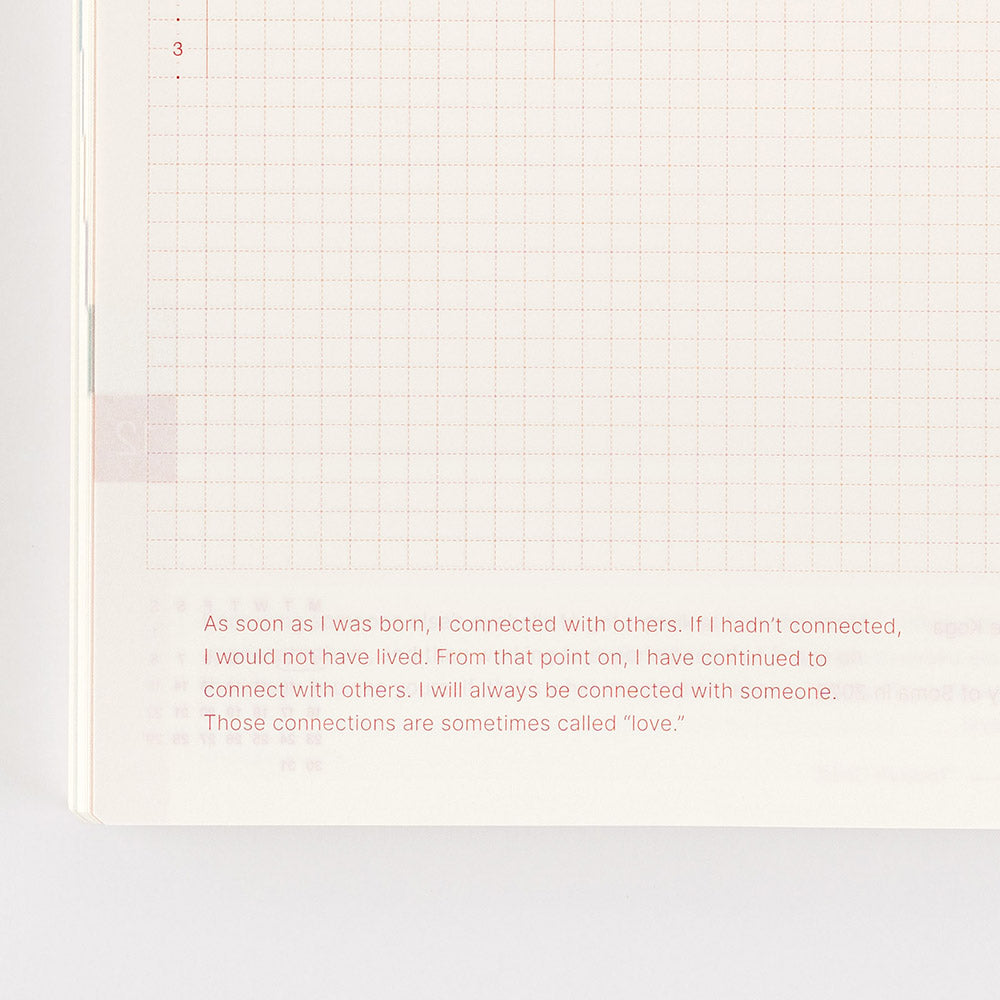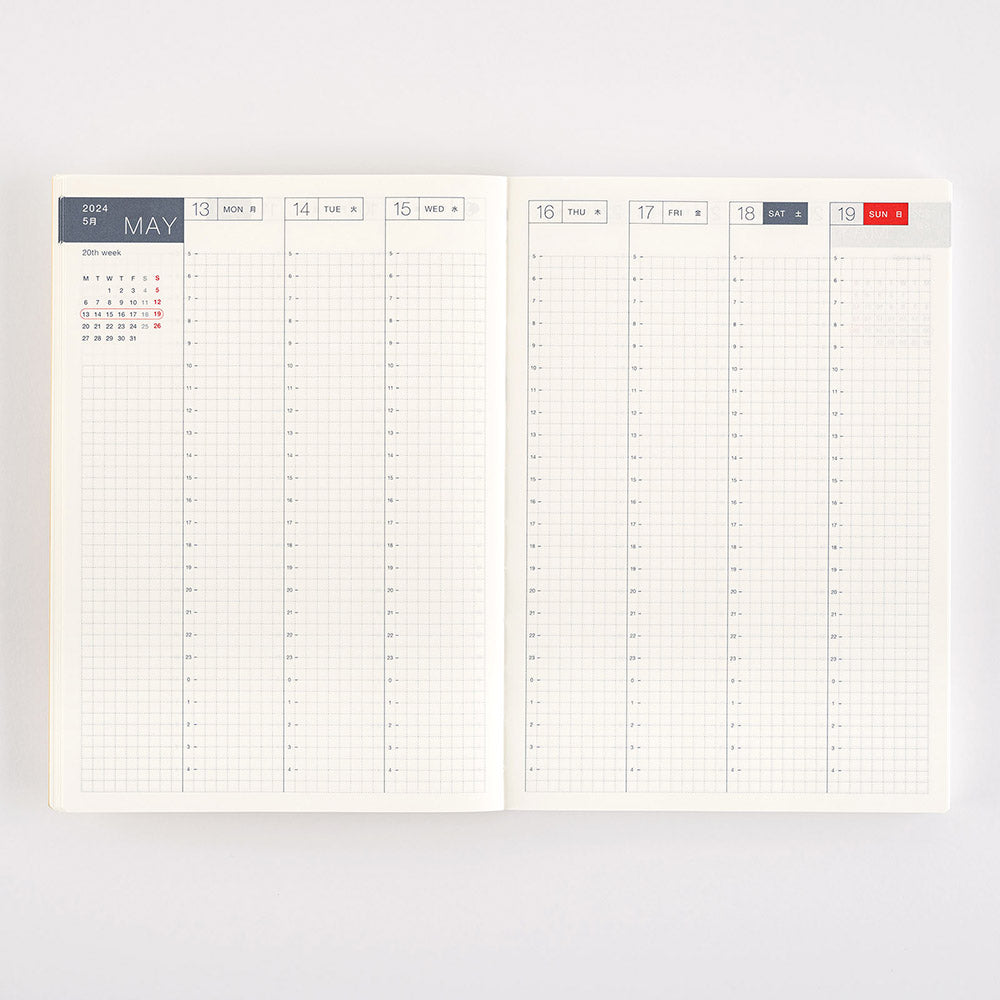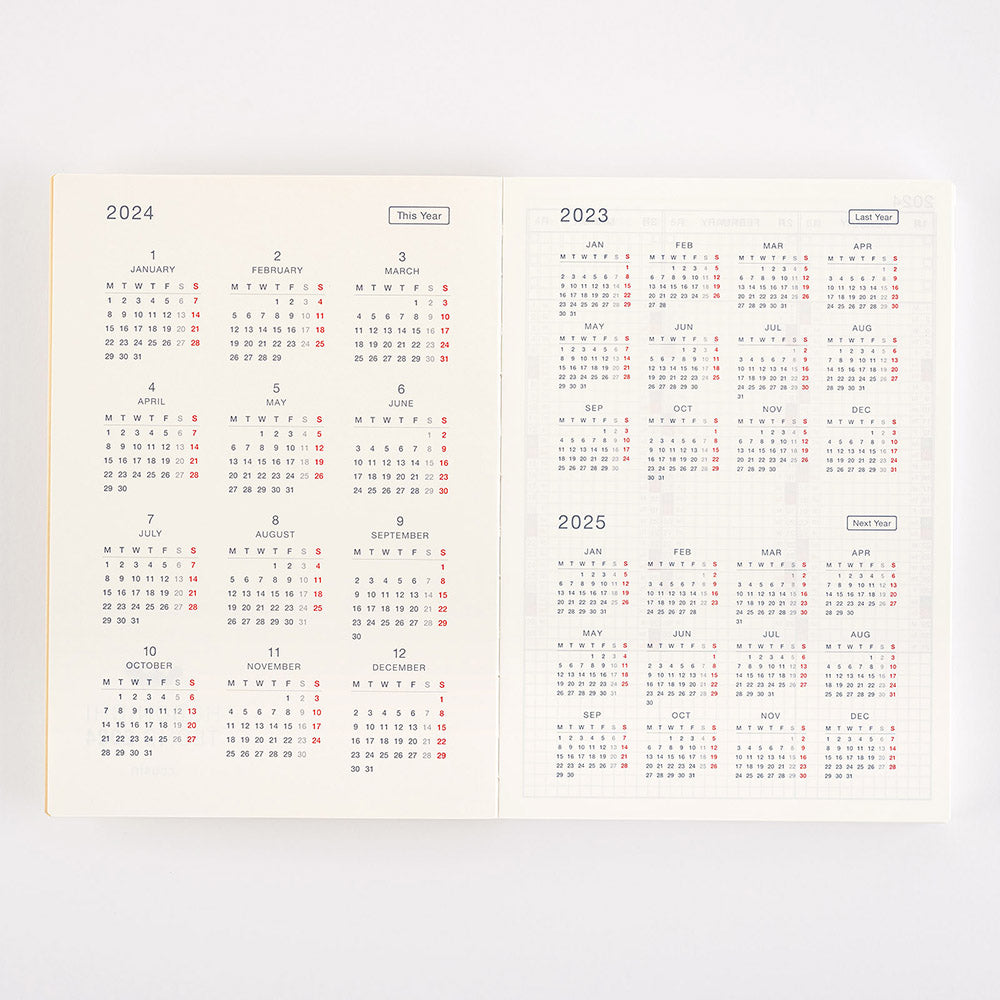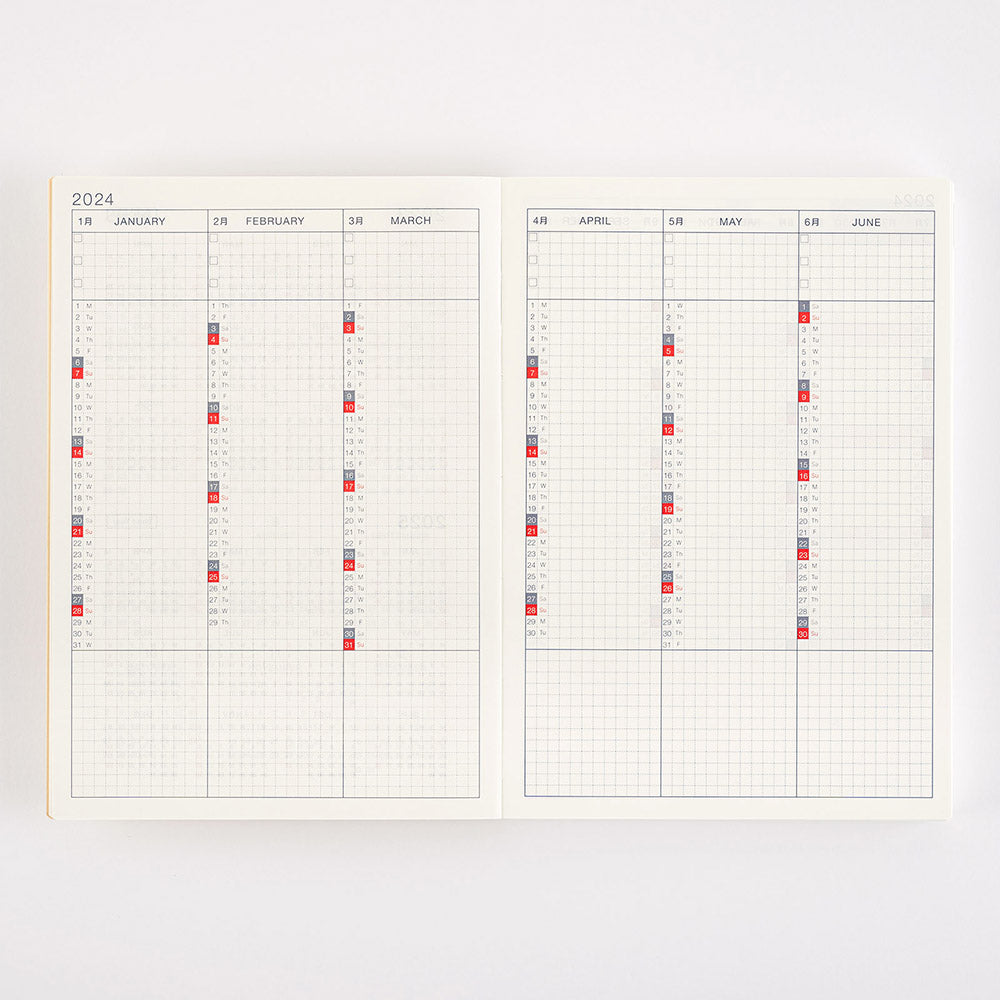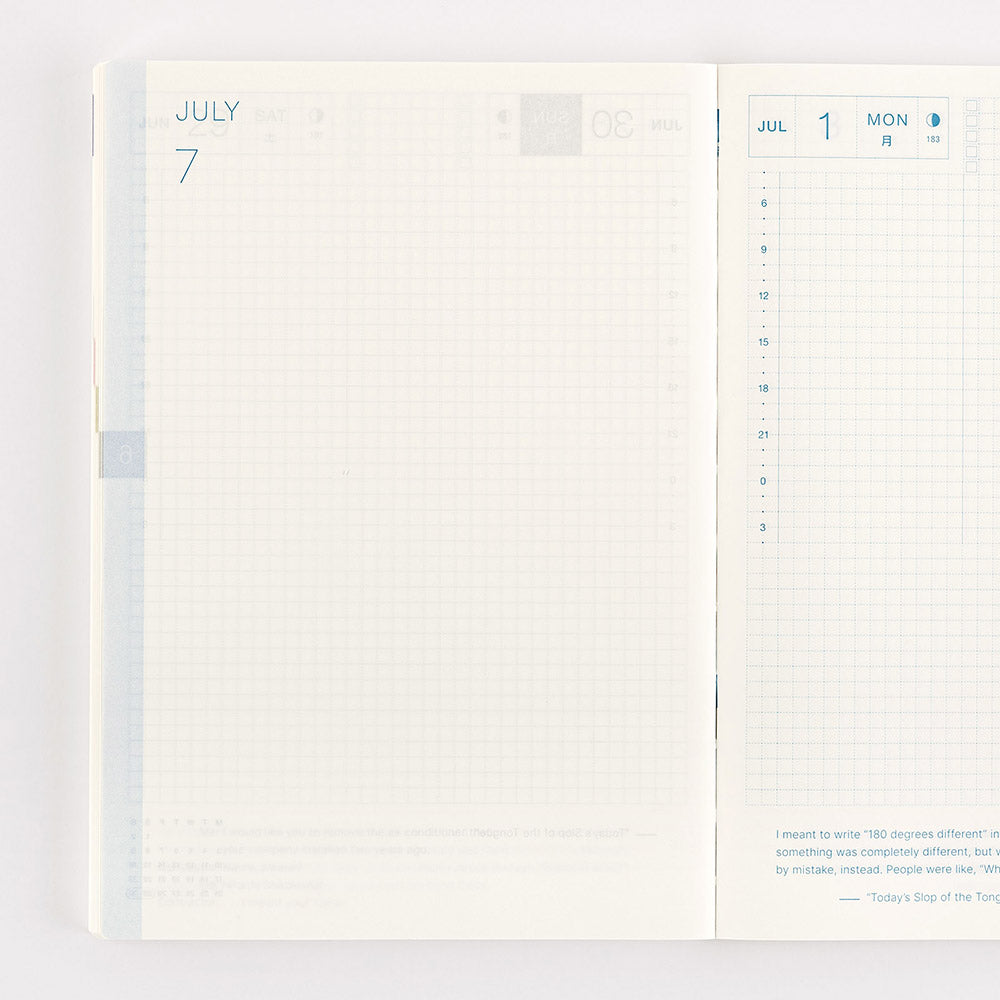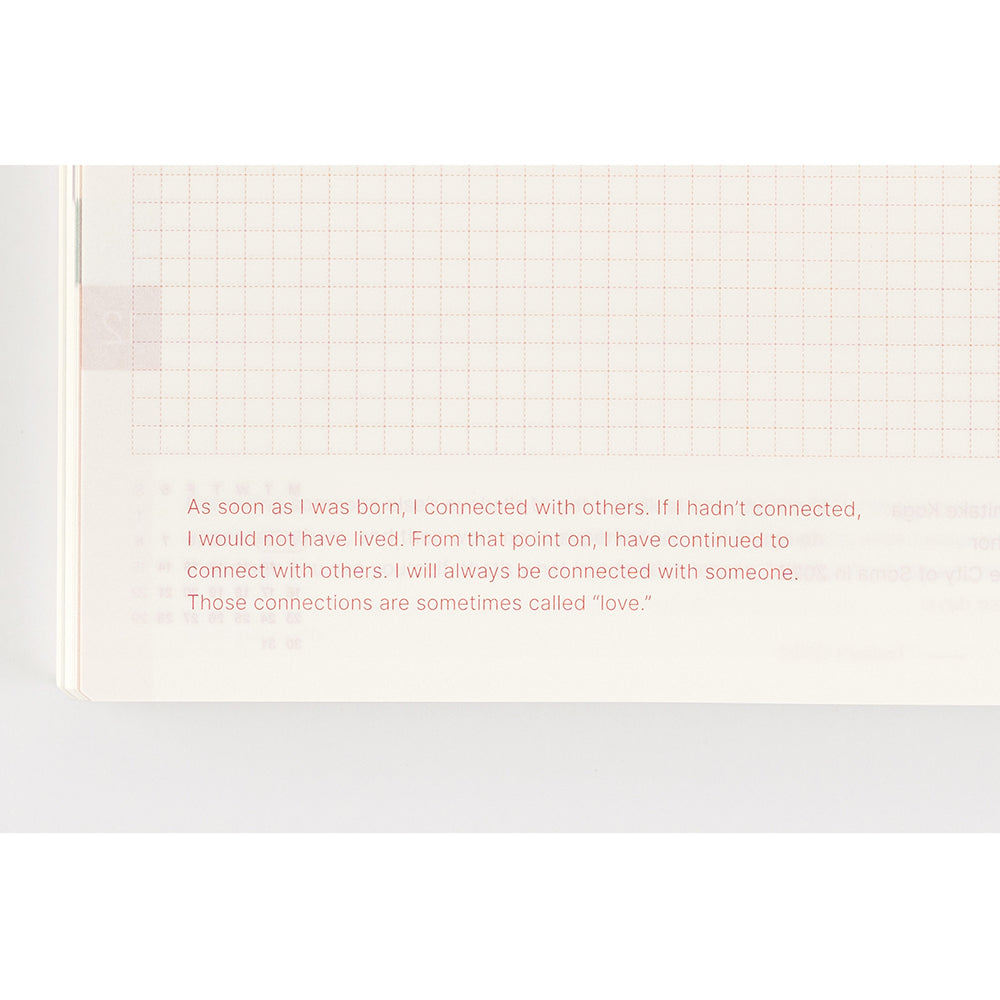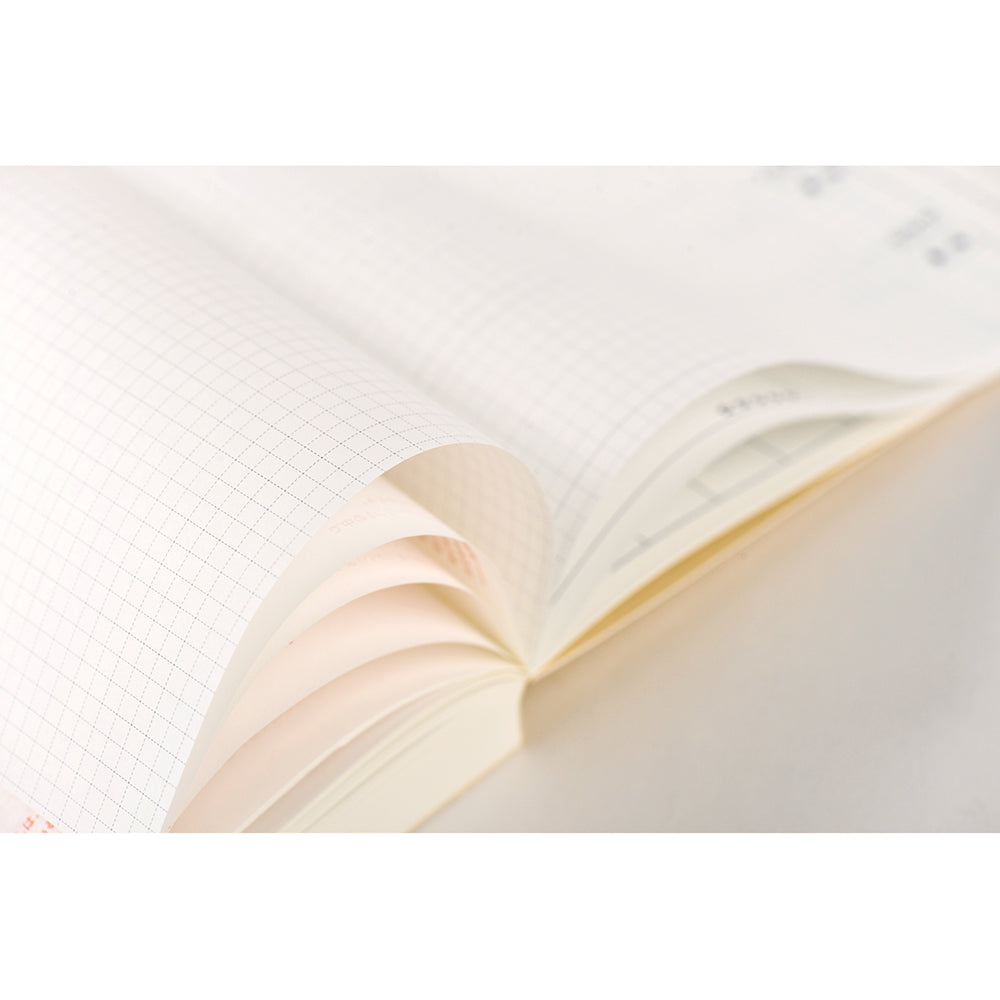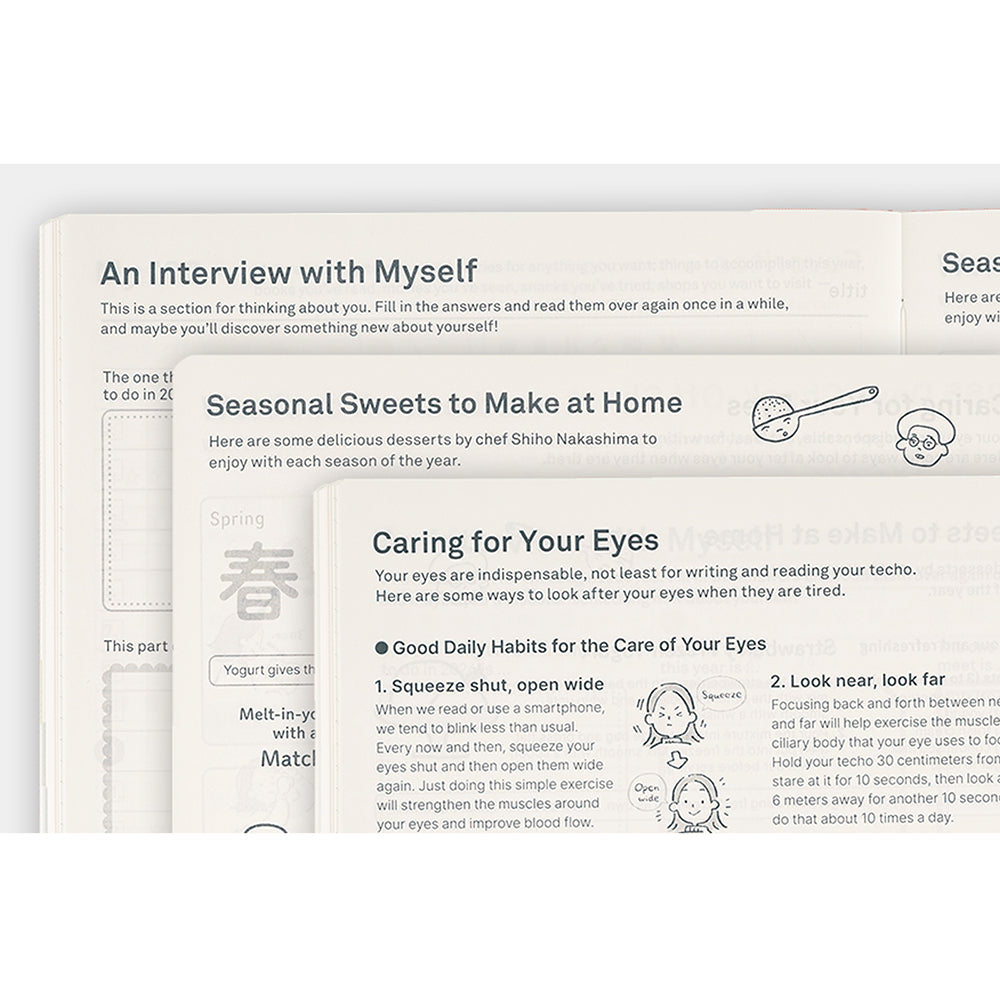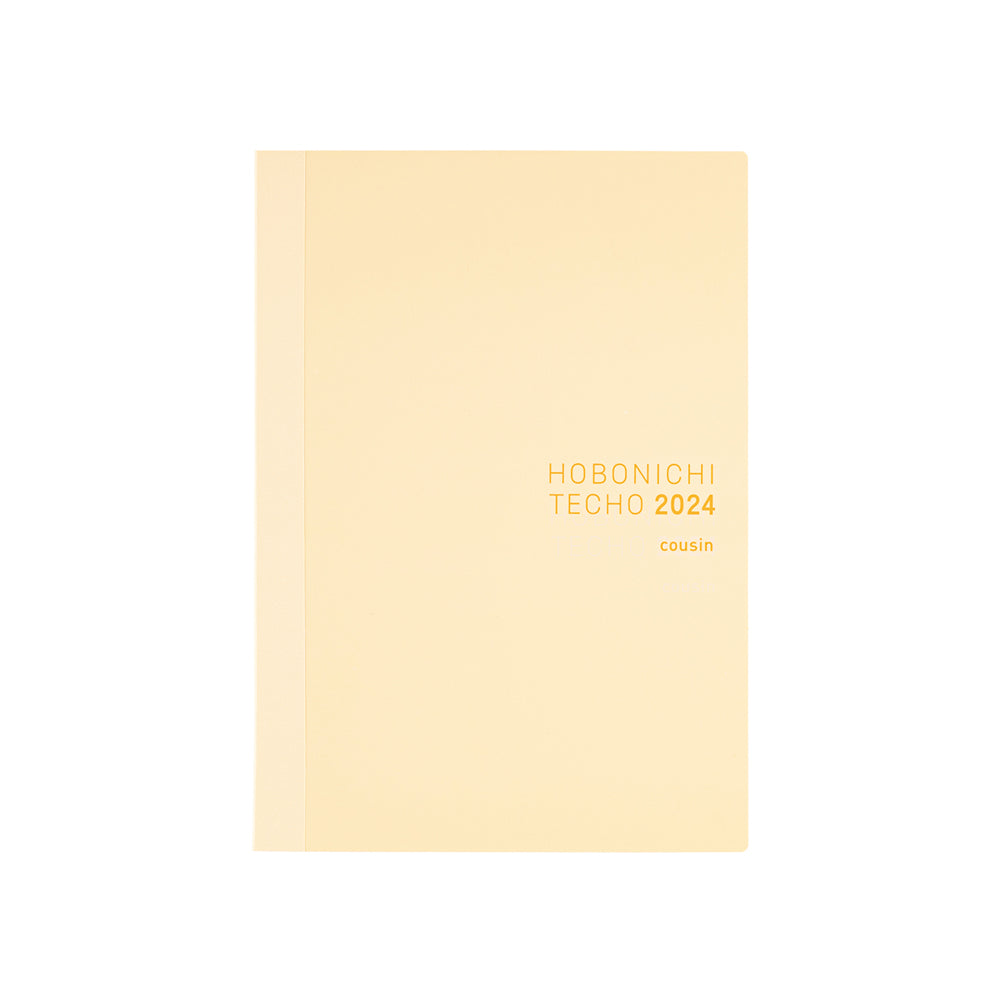 Hobonichi A5 Cousin 2024 ENG
In stock
Hobonichi A5 Cousin Book 2024 ENGLISH version

The one-page-per-day A5 size Cousin was created for people who need more space for their writings, schedules and other important things. The various different calendar pages are not only for your plans, but you can use them for doodling, collage, notebook for school, memory planning etc.
The Cousin is really popular with students or as a work planner and i can definitely recommend this calendar for any entrepreneurs out there!
The book contains many useful calendars and schedule-tracking tools, such as the yearly calendar, monthly calendar, and yearly index page. The Cousin also has an exclusive section: the popular weekly pages track a week in each two-page spread for easy planning and contain a handy time schedule.
The back of the book includes a wide variety of useful and informational pages, such as an address book and a page for drawing out a custom graph.

After years of testing, the graph paper has been set to 3.7 mm for optimal writing comfort. The graph paper design allows users to write from any starting point on the page, and the lines have been printed in light colors so users can either customize it to their own layout or ignore it completely.


Size A5 size W: 148 x H: 210 x T: 17 mm / W: 5.8" x H: 8.3" x T: 0.7"
Weight Approx. 482g
Language English
Pages 544 Pages
Binding Stitch-binding
Paper Type White Tomoe River S -paper resistant to bleeding, perfect with inks
Graph Paper Size 3.7 mm
*Monthly pages are 3.45 mm
Yearly Calendar 2023, 2024, 2025
Yearly Index Jan. 2024 - Dec. 2024 (4 pages)
Monthly Calendar Dec. 2023 - Mar. 2025 (32 pages)
Daily Pages Jan. 1 - Dec. 31, 2024 (378 pages)
*Some blank pages included to help planning
Daily Quotes One per day 
Weekly Pages Jan 1, 2024 - Jan 5, 2025 (106 pages)
Memo Pages 5 pages
Informational Pages Time Table / Graph Paper / Favorites / My 100 / My Favorite Things / How to Better Enjoy Conversation / Words to Remember / 365 Days Check-Off Sheet / Gifts / Addresses (for 8 people) / Personal Notes
Listed Information Day of the year / Week of the year (listed on monthly calendars and weekly pages) / Moon phase (daily pages include every phase, monthly calendars and weekly pages only include full and new moon)

Packed with love
Fast international shipping
Secure Payments