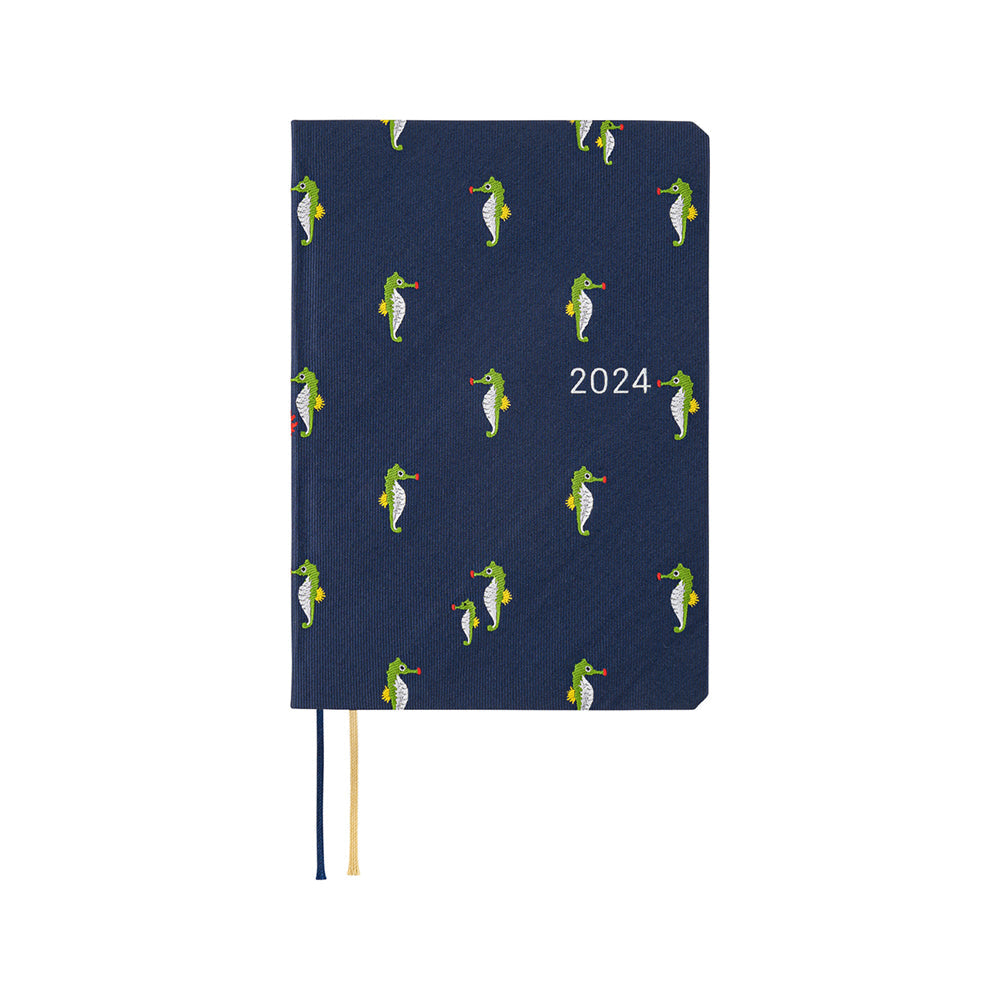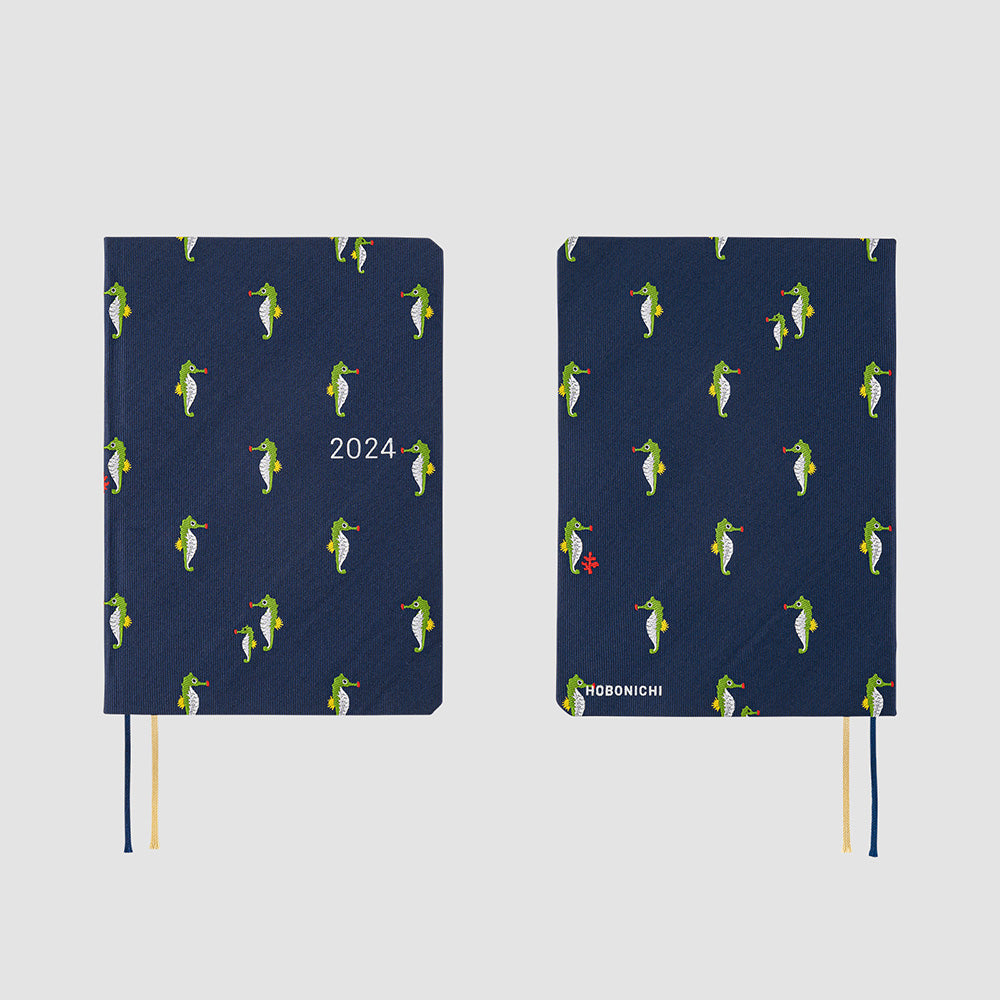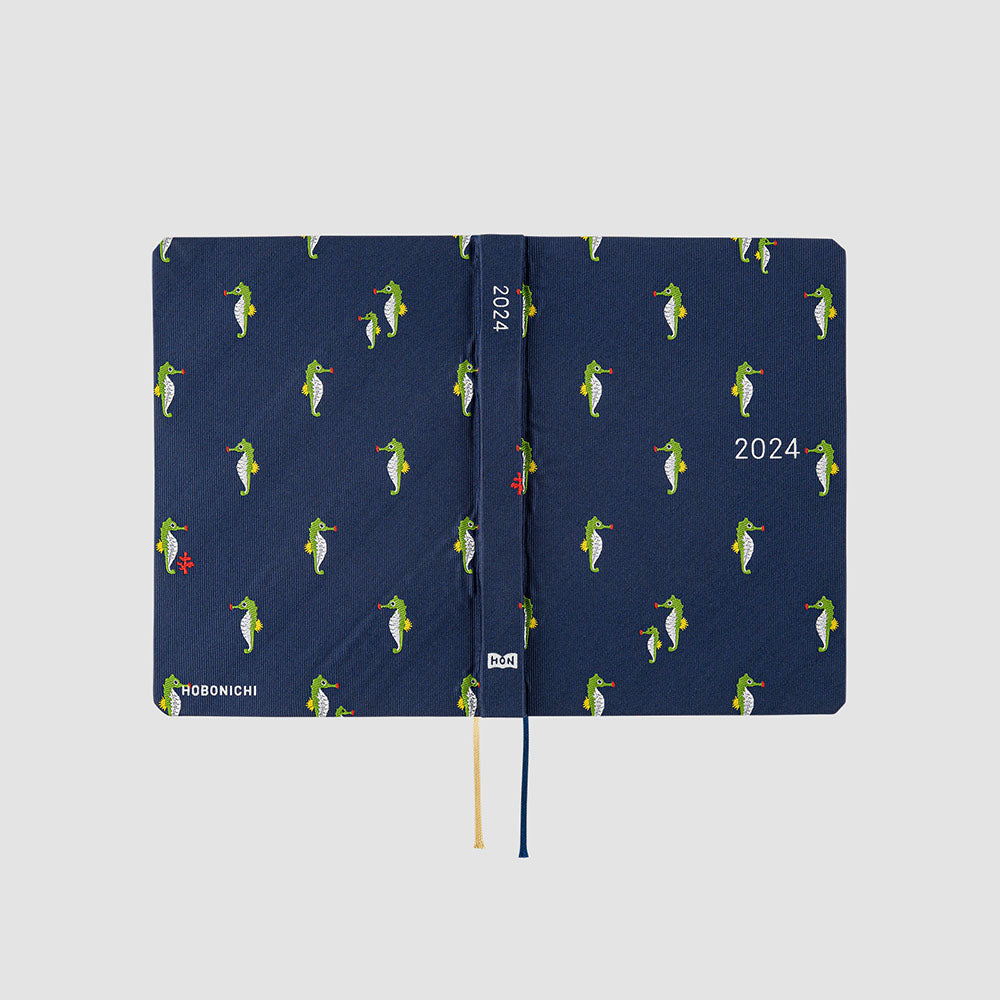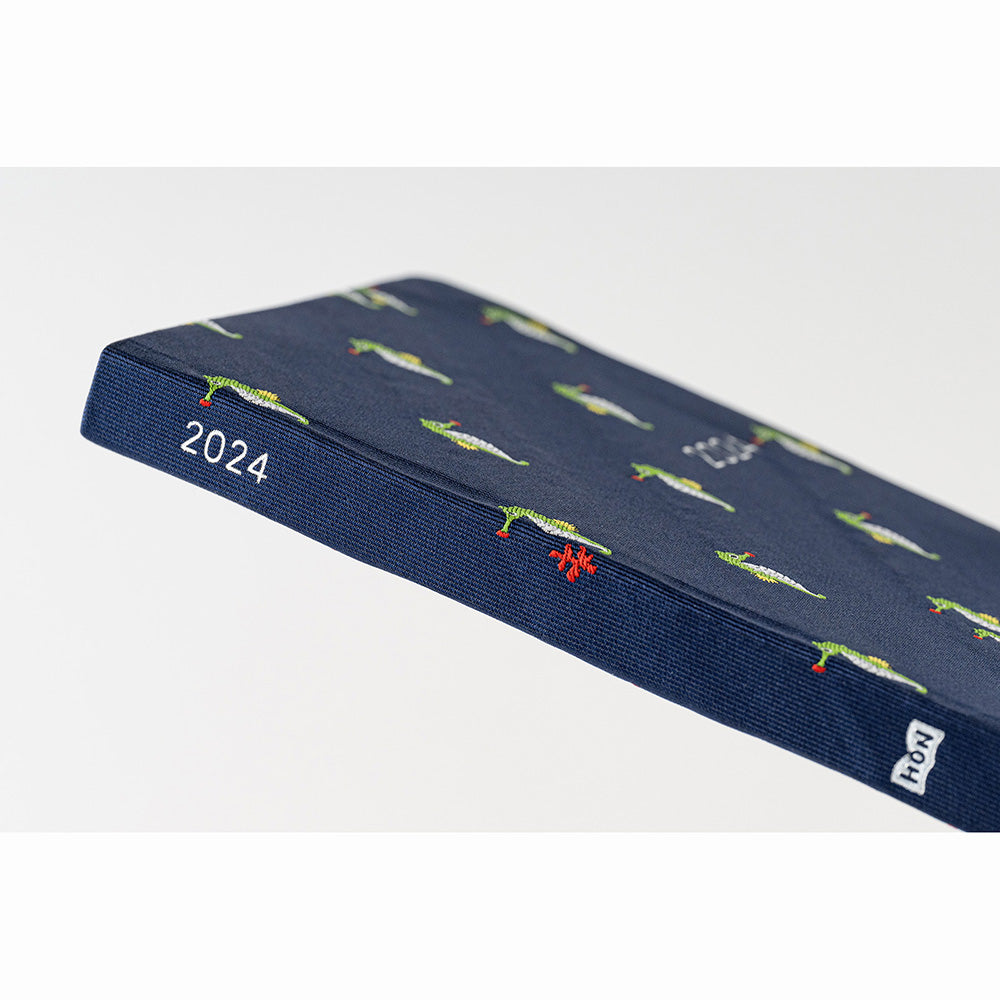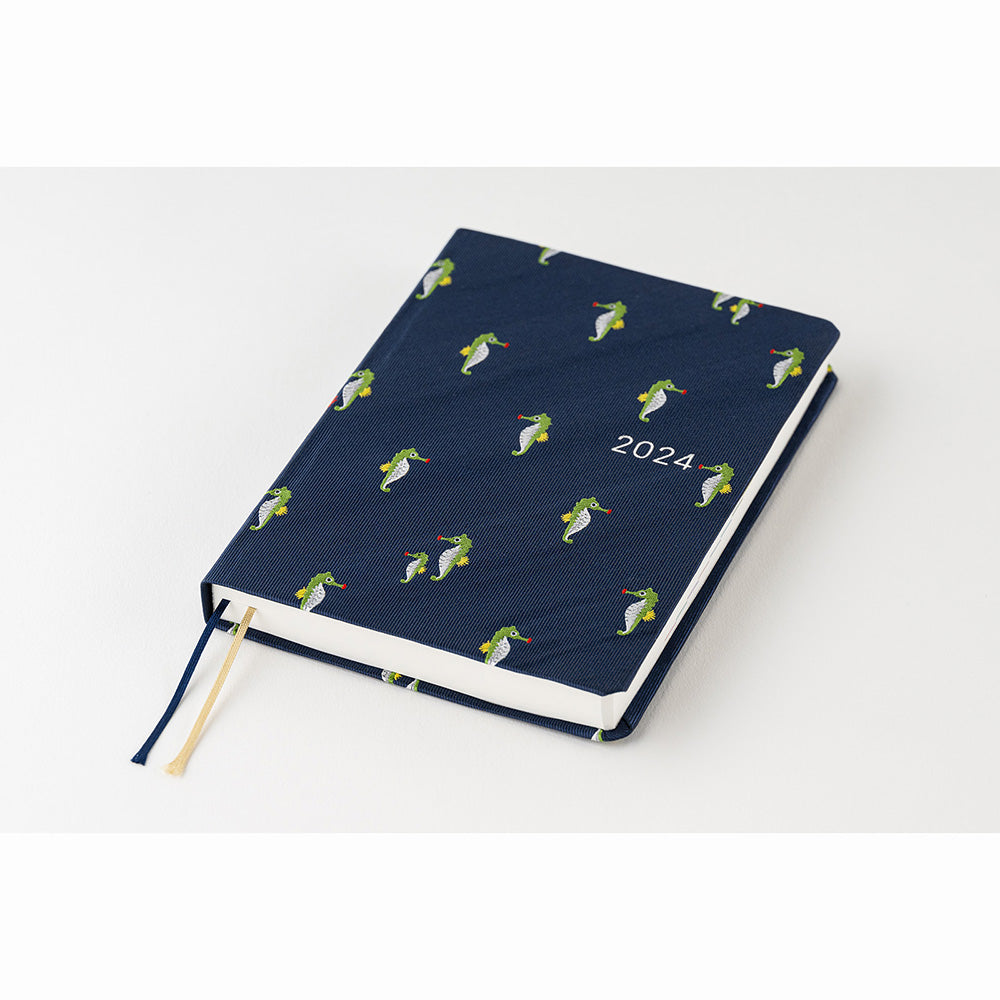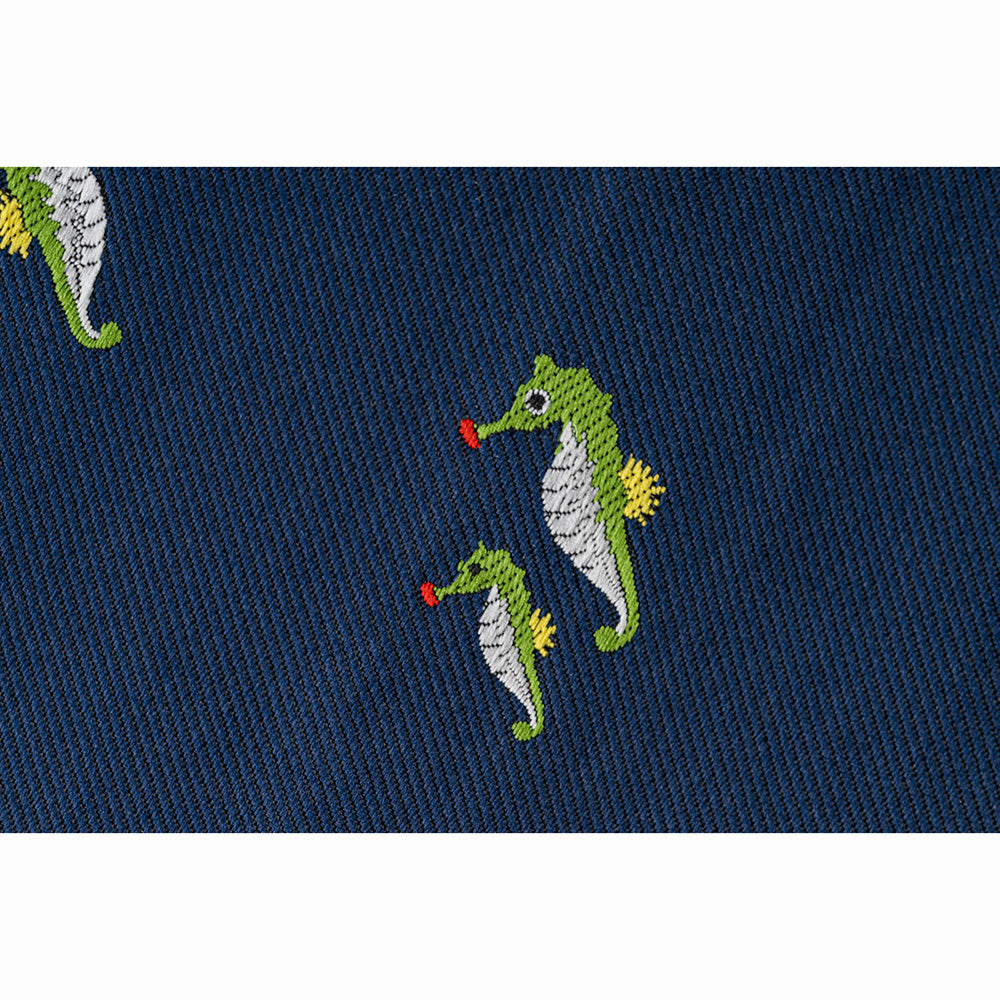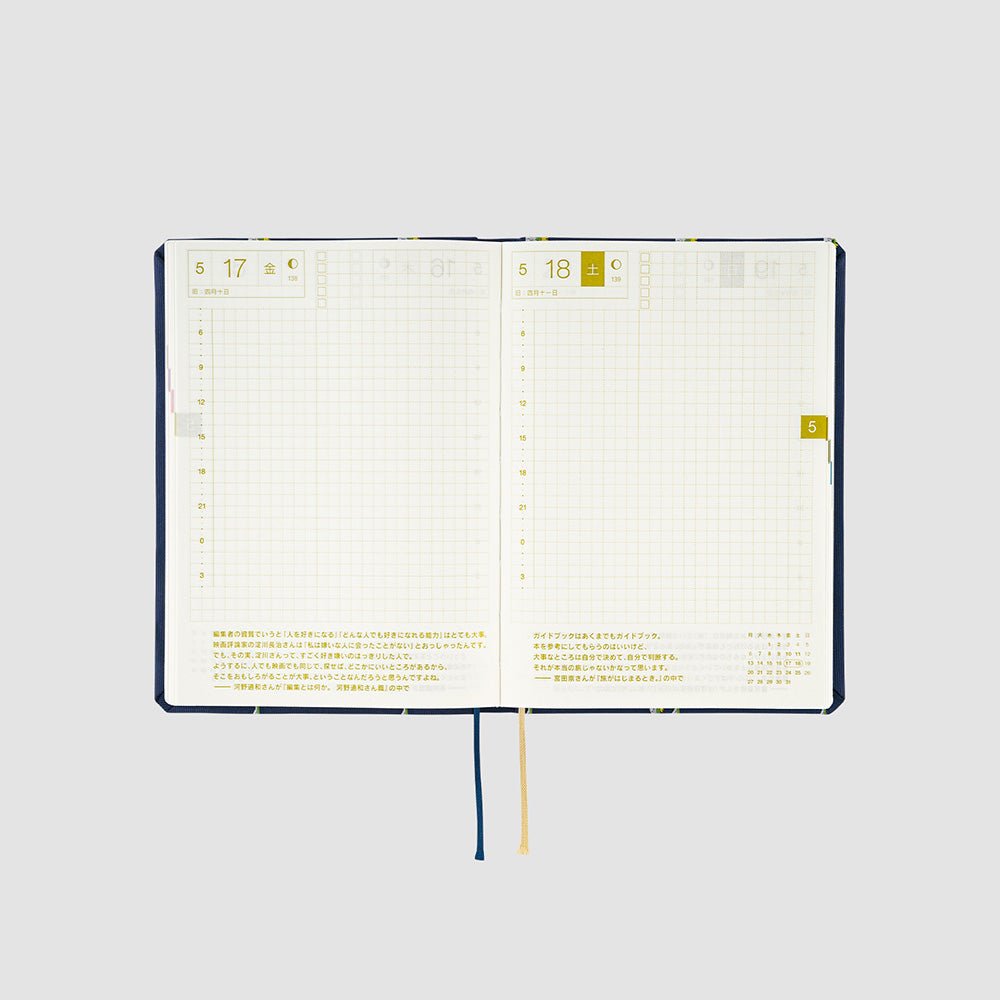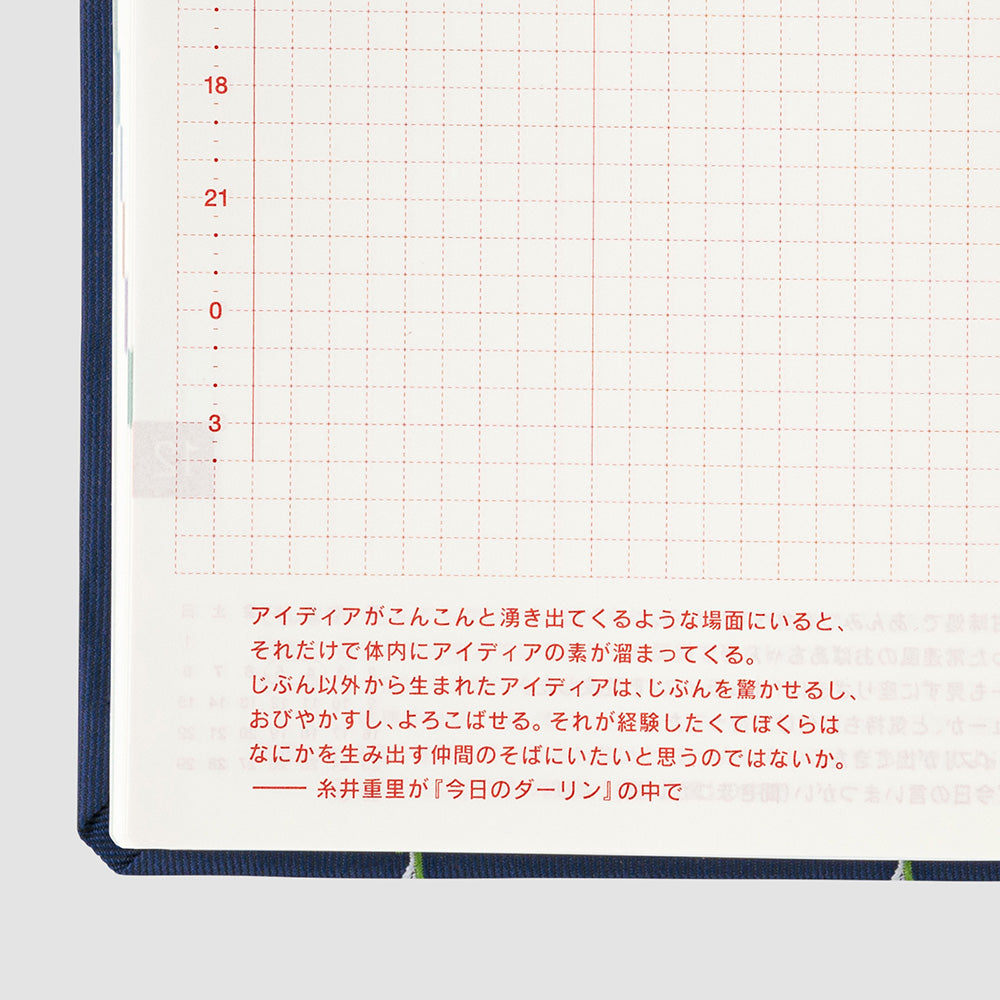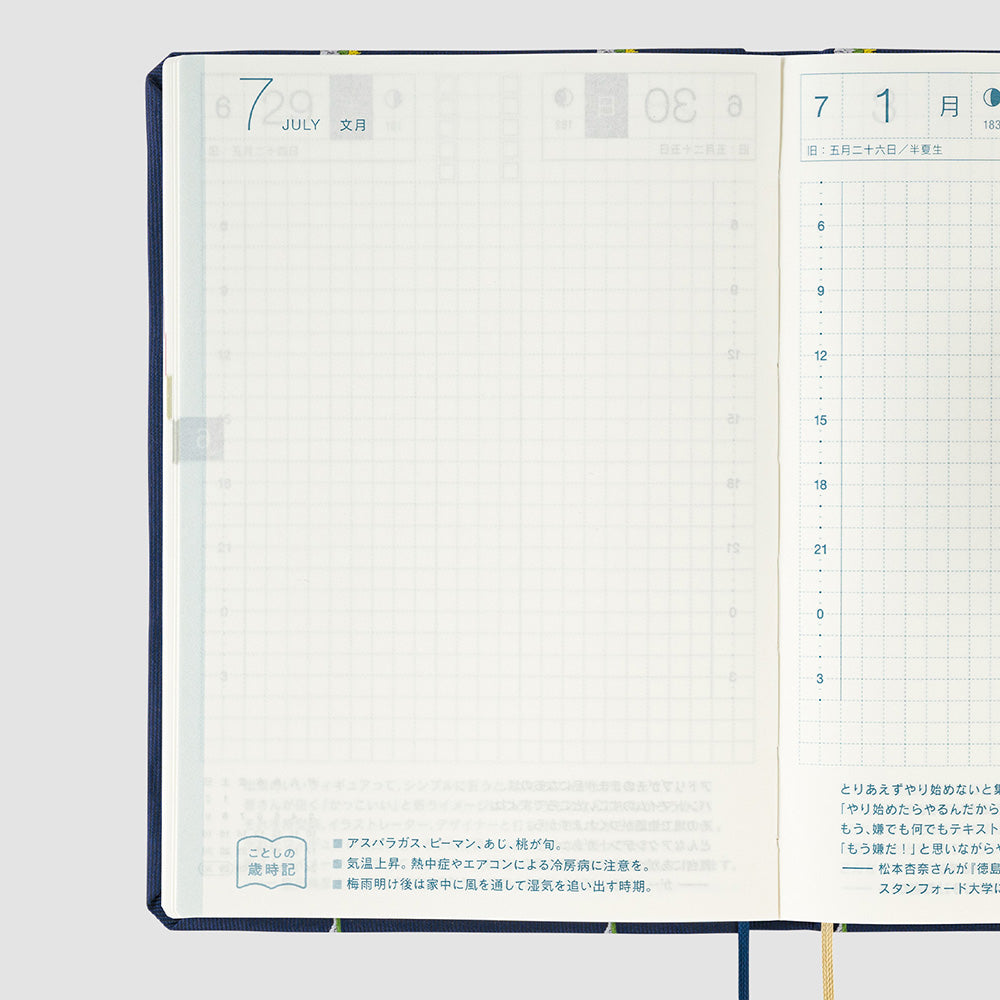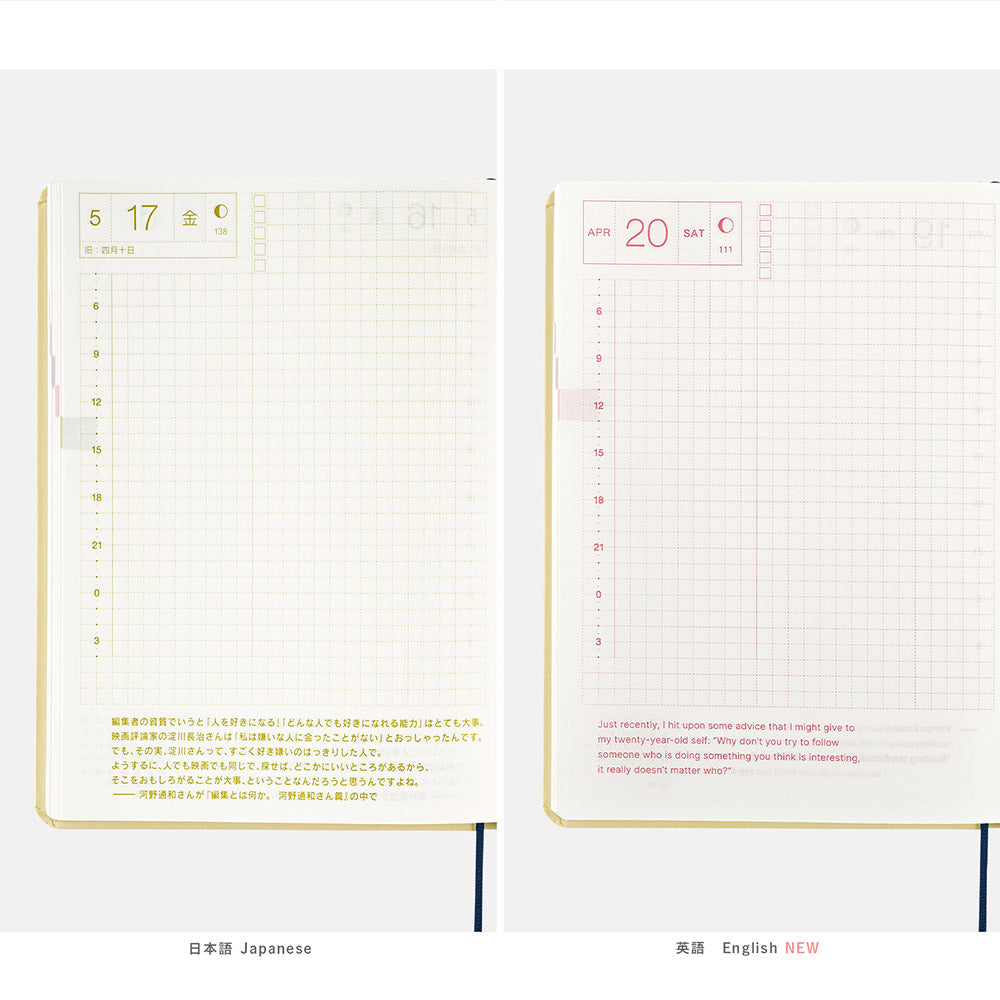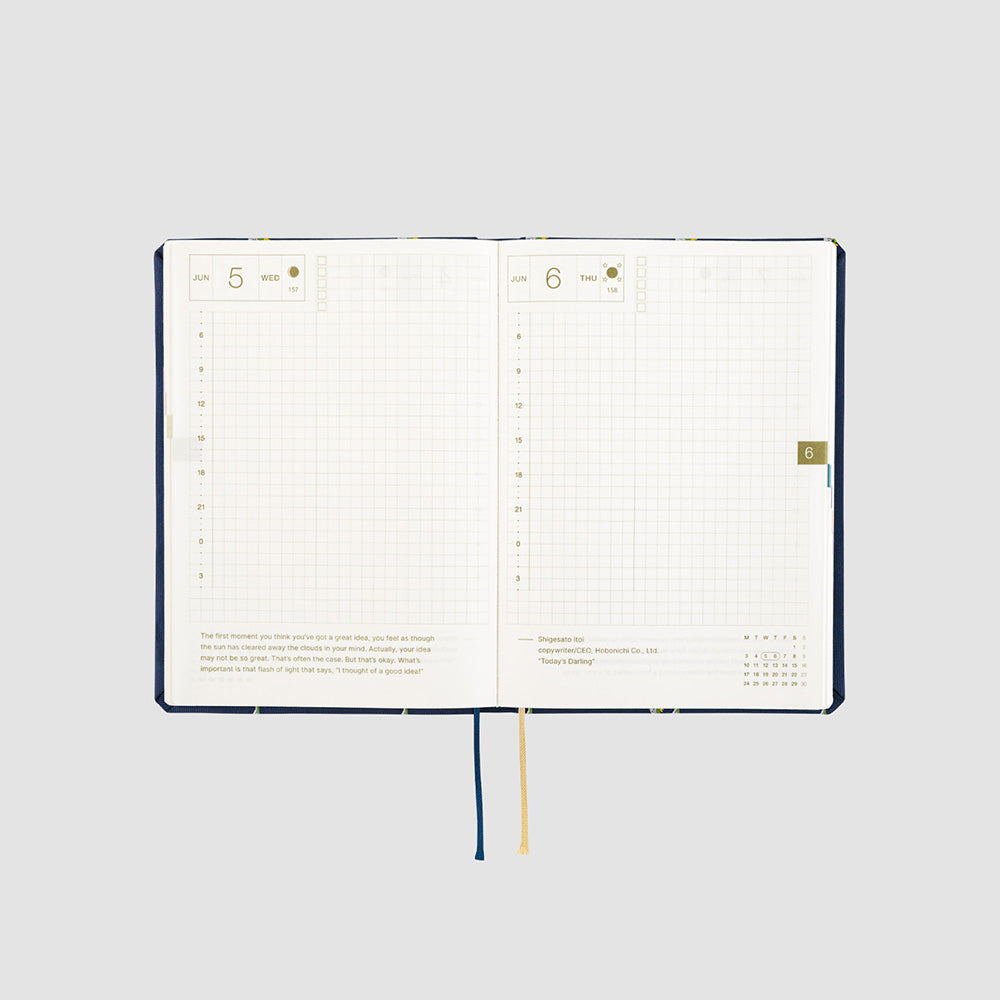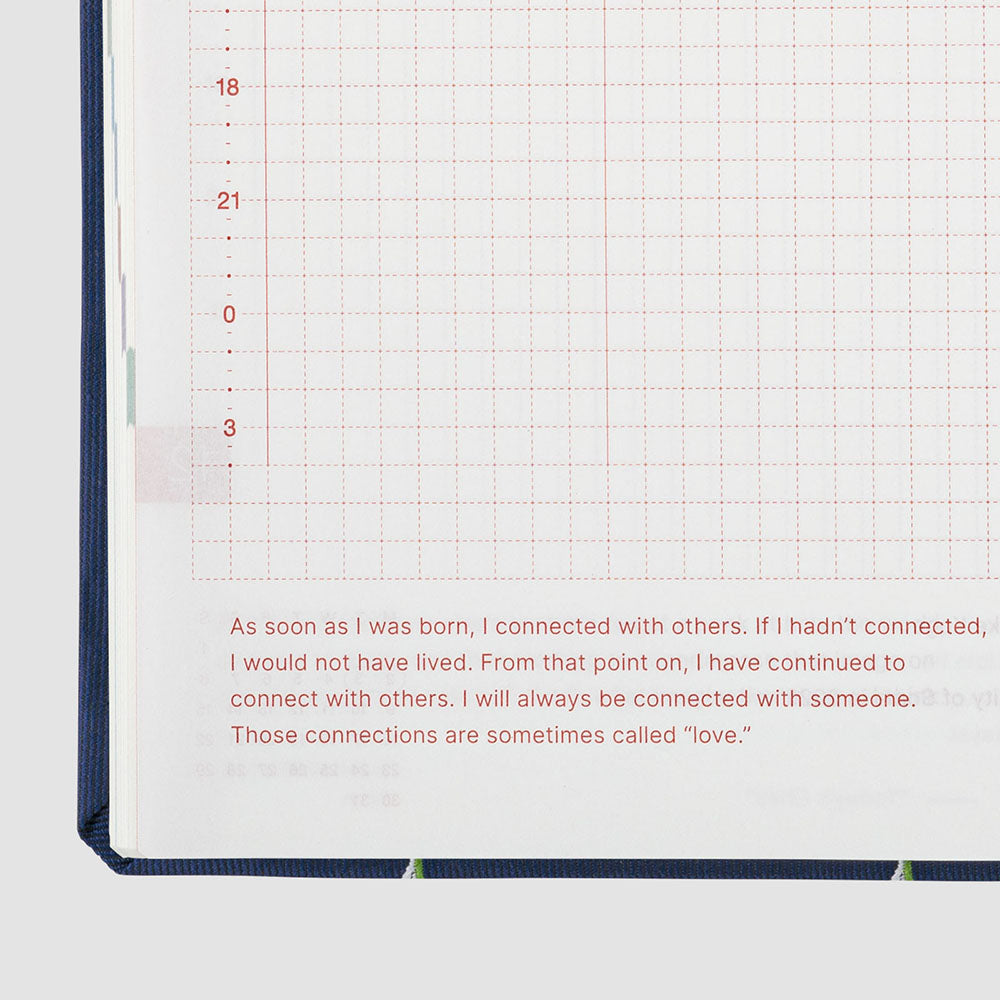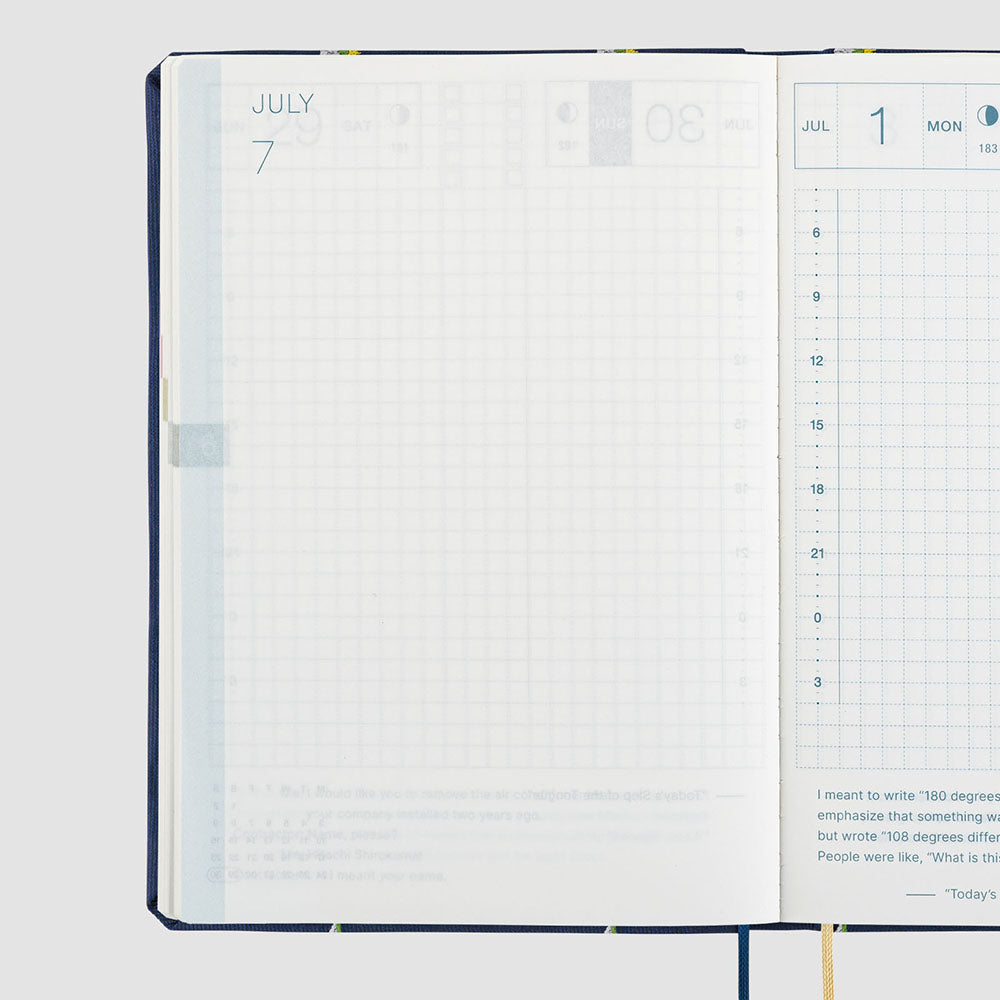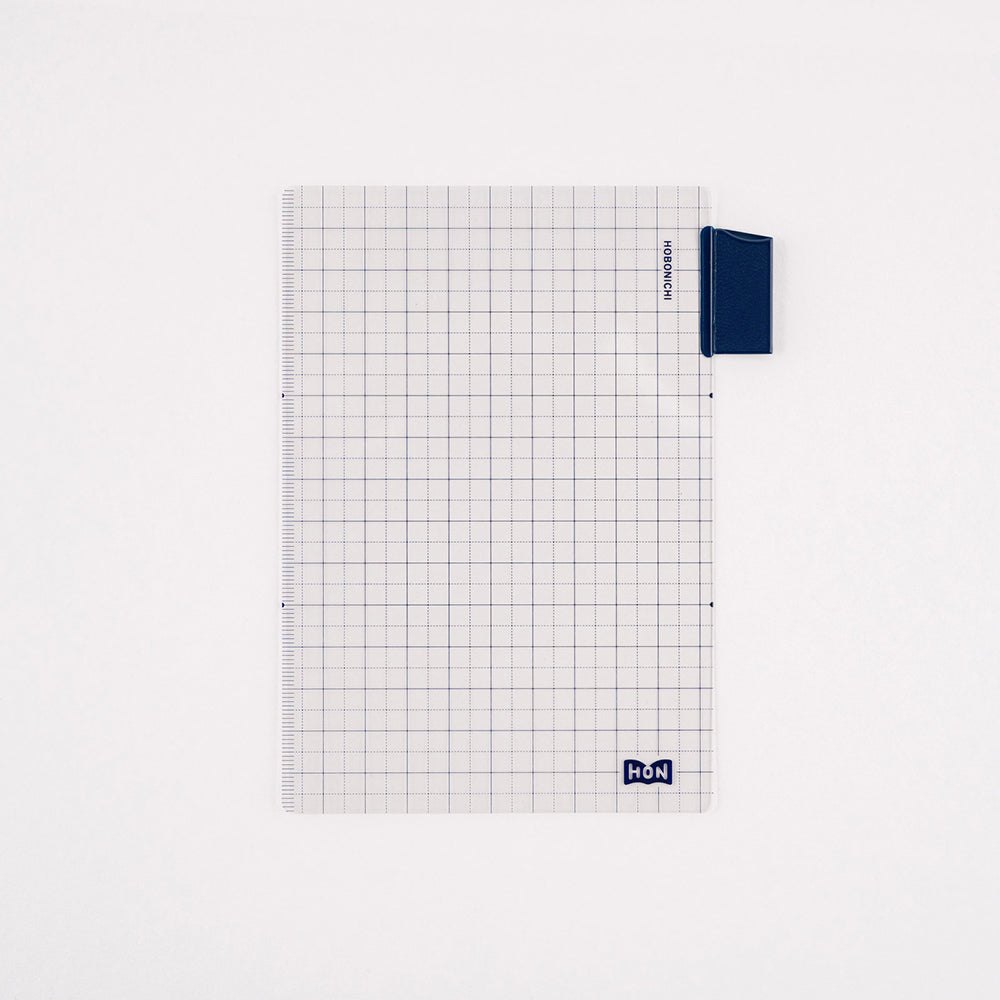 Hobonichi HON A6 2024 ENG Bow & Tie: Tiny Dragons
In stock
Hobonichi HON A6 2024 ENG Bow & Tie: Tiny Dragons
This book is in English.
The Hobonichi Techo HON has a hardcover design already attached to the book. HON has the same basic features as A6 original; one page for each day from January to December 2024, Monday start, daily quotes, lay-flat binding, amazing Tomoe River paper etc. 
The Bow & Tie series is covered with the same textured, shiny fabric used in neckties. This cover features cute seahorses. 2024 is the Year of the Dragon, and in Japan, the name "seahorse" literally translates to "child of a dragon. The book spine is foil-pressed with the year 2024 and the HON logo.
Included with HON is a special pencil board. The board is A6 size and clear, with 5mm grid lines printed across it. It can be used as a ruler. Pencil board also has a pen holder attached to it.
Please note! HON does not fit most of Hobonichi cloth covers.
Size
H: 156 x W: 110 x T: 16 mm / H: 6.1" x W: 4.3" x T: 0.6"
*Specifications may vary slightly

Weight
Approx. 210 g

Cotton / Paper

Language
English

Pages
464 pages
Paper Type / Binding
Thin, light Tomoe River S paper resistant to bleeding and designed for planners / Stitch-binding
Graph Paper Size
3.7 mm
*Monthly pages are 3.45 mm
Start of Week
Monday-start week
Yearly Calendar
2023, 2024, 2025
Yearly Index
Dec. 2023 - Mar. 2025 (8 pages)
Monthly Calendar
Dec. 2023 - Mar. 2025 (32 pages)
Daily Pages
Jan. 1 - Dec. 31, 2024 (378 pages)
*A blank two-page spread is featured at the very beginning of the book to provide a free area when starting out the book.
*A page is included at the beginning of each month to help in planning ahead.
*All daily pages include daily quotes.
*Includes a mini monthly calendar at the bottom right of every two-page spread (Monday start).
Daily Quotes
One per day (Japanese)
Weekly Pages
Not included
Memo Pages
14 pages
Bonus Pages
Time Table / Graph Paper / Favorites / My 100 / An Interview with Myself / Seasonal Sweets to Make at Home / Caring for Your Eyes / Solar Terms / Emergency Preparedness / Conversion Chart / Getting the most of Hobonichi / Gifts / Age Table / Addresses (for 6 people) / Personal Notes
Listed Information
Day of the year / Week of the year (listed on monthly calendars) / Old lunar calendar / Rokuyo (traditional Japanese lunisolar calendar) (listed on monthly calendars) / Solar terms / Japanese holidays / Moon phase (daily pages include every phase, monthly calendars only include full and new moon)
Packed with love
Fast international shipping
Secure Payments