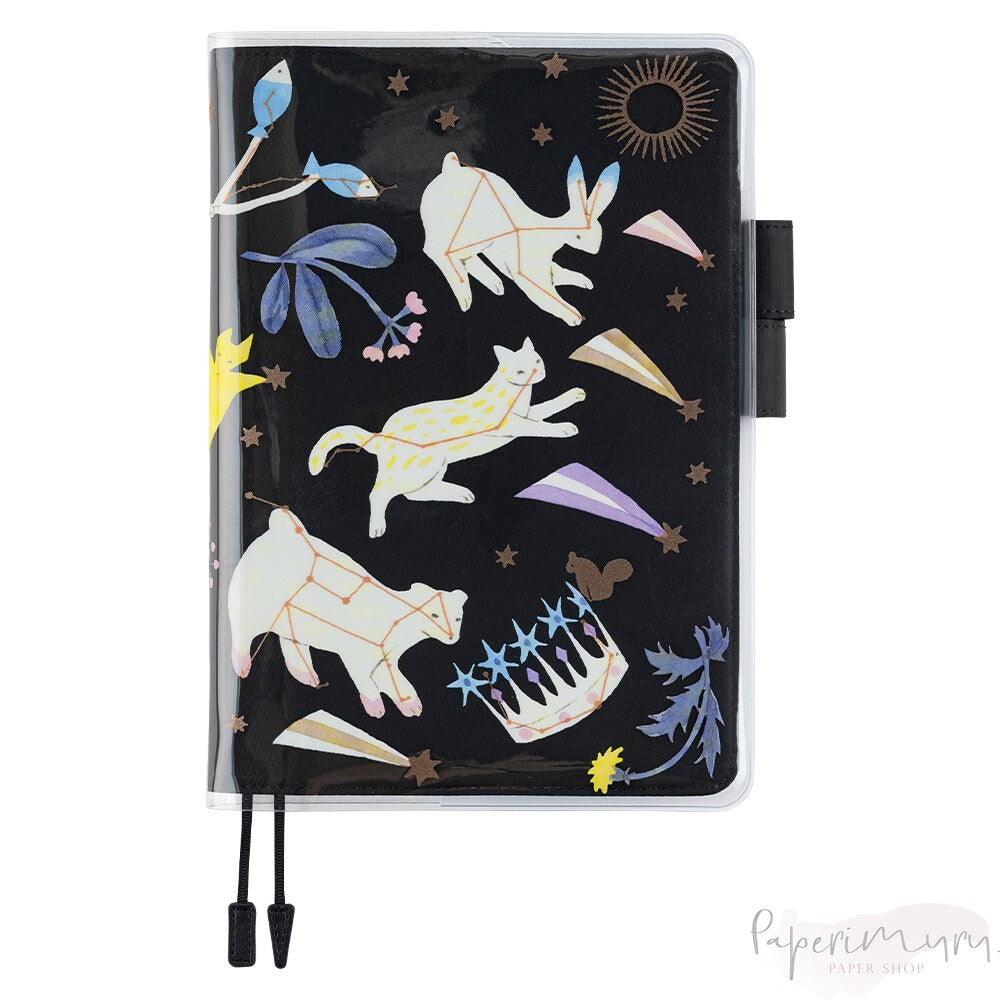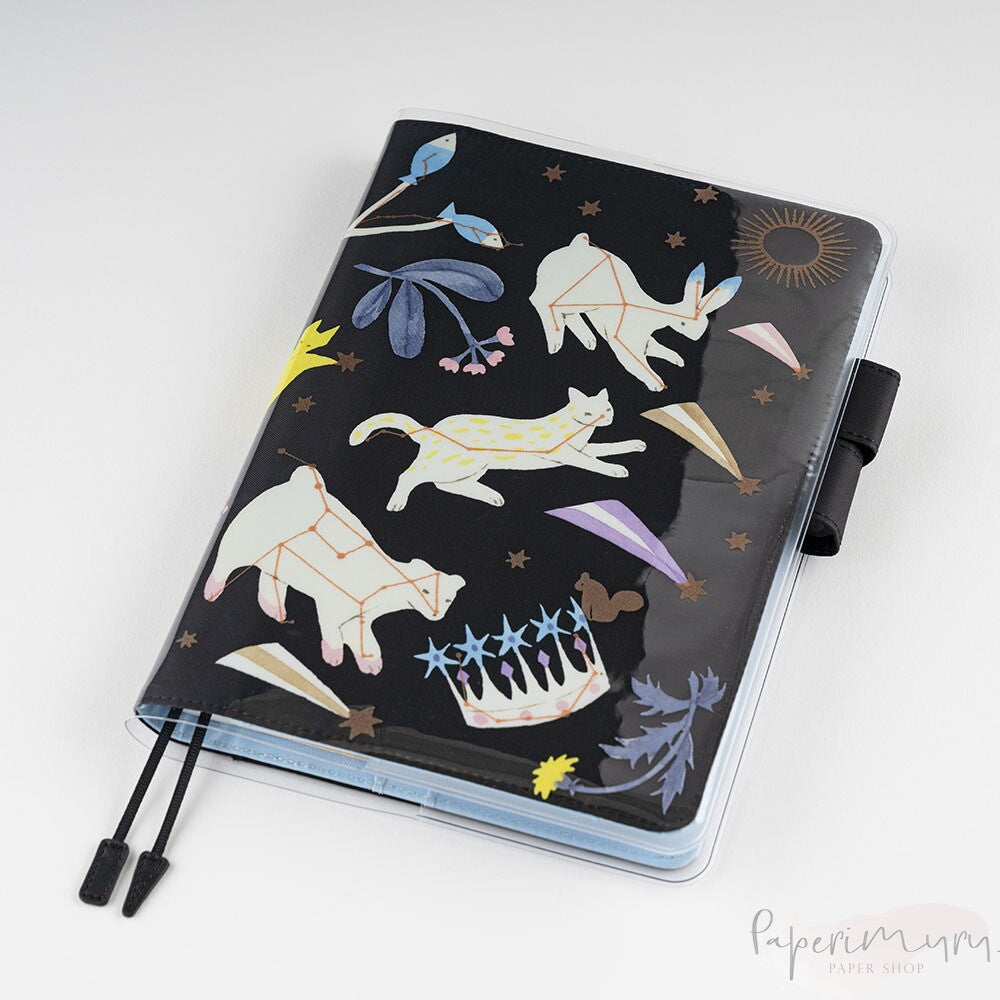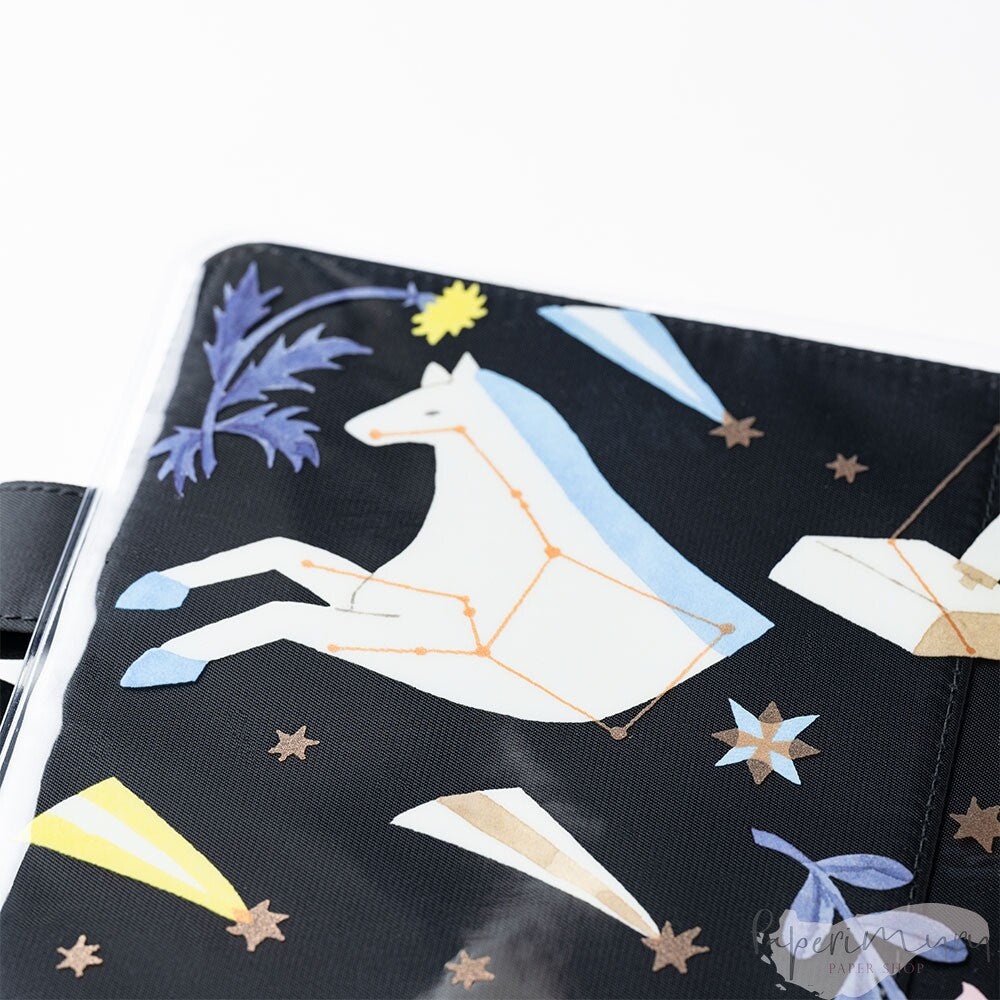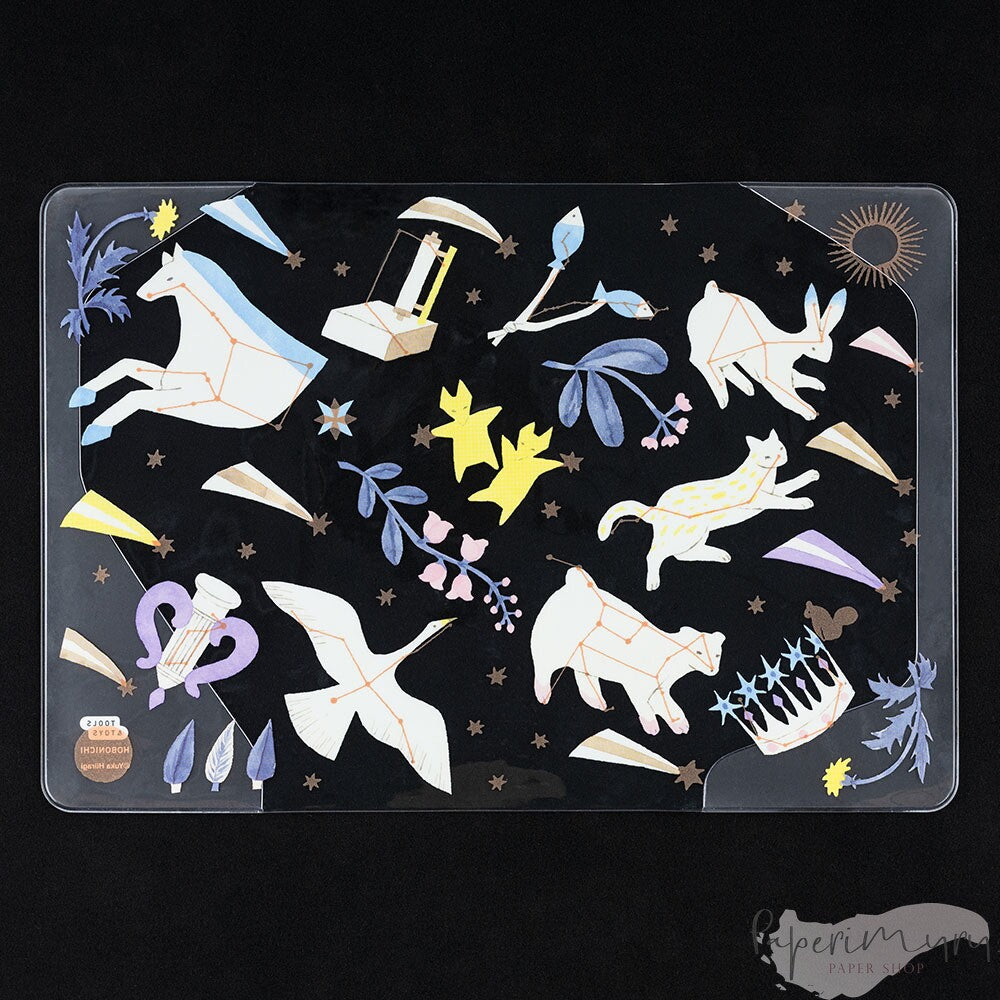 Hobonichi Cover on Cover A5 Cousin- Light in the Distance by Yuka Hiiragi
In stock
Hobonichi Cover on Cover - Light in the Distance by Yuka Hiiragi for A5 Cousin
Cover on cover is a protective cover that can be used on top of your Hobonichi Cousin cloth covers to protect them from wear and tear. You can also store illustrations under your cover on cover to boost your Hobonichi covers design.

This illustration by Yuka Hiiragi depicts the constellations of the four seasons in gentle and calm colors. Copper ink depicts a theme of moon and stars.
Please note that this listing does not include the cloth cover or the planner. This product can not be used on top of the book only. 
It is NOT recommended to use cover on cover on leather or faux leather covers.
This model doesn´t have the open back pocket.
Size W: 347mm x H: 238mm / W: 13.7" x H: 9.4"
Weight Approx. 40 g
Main material Soft PVC
Packed with love
Fast international shipping
Secure Payments