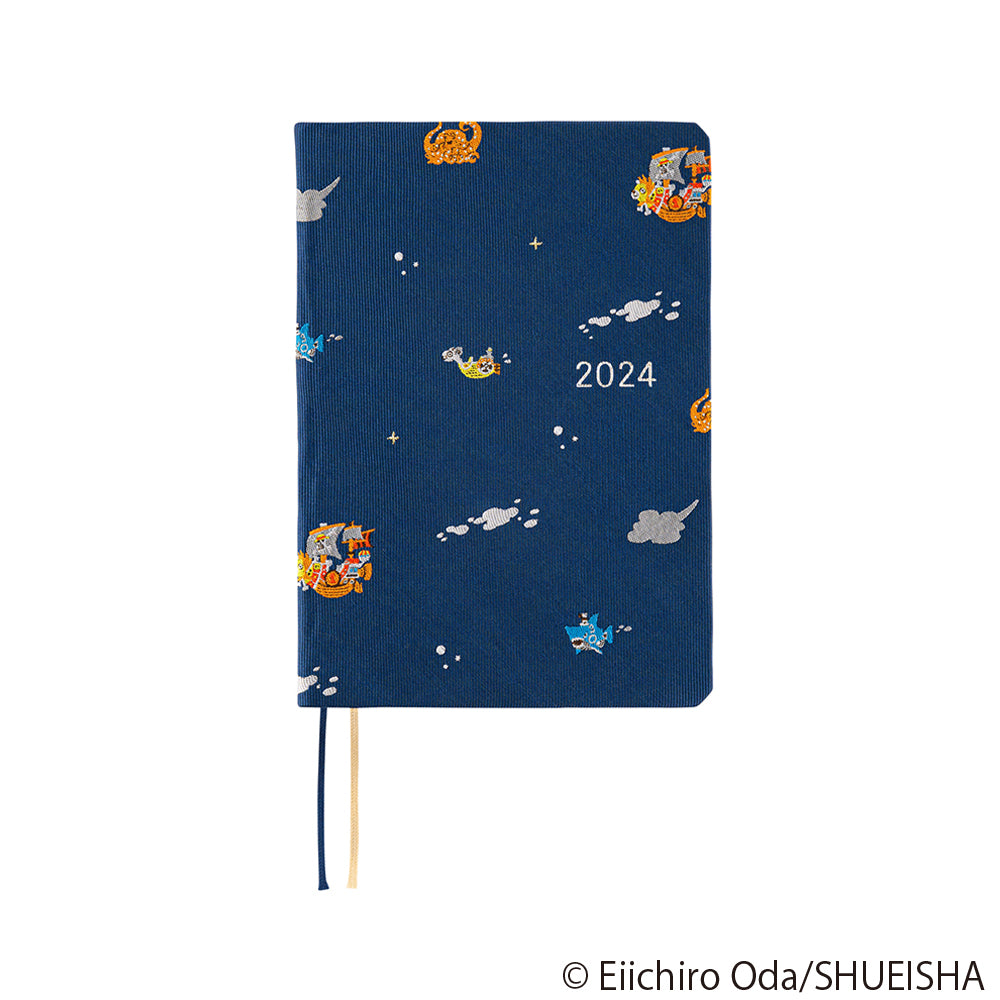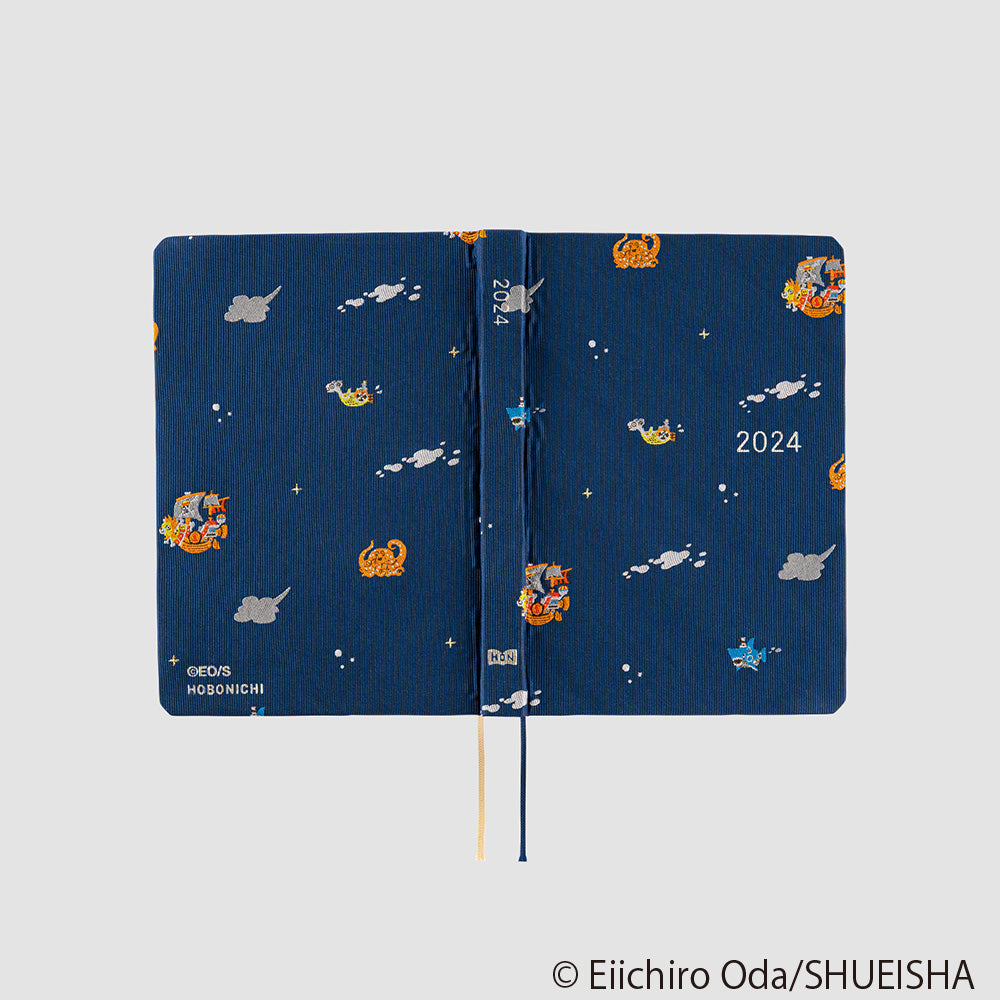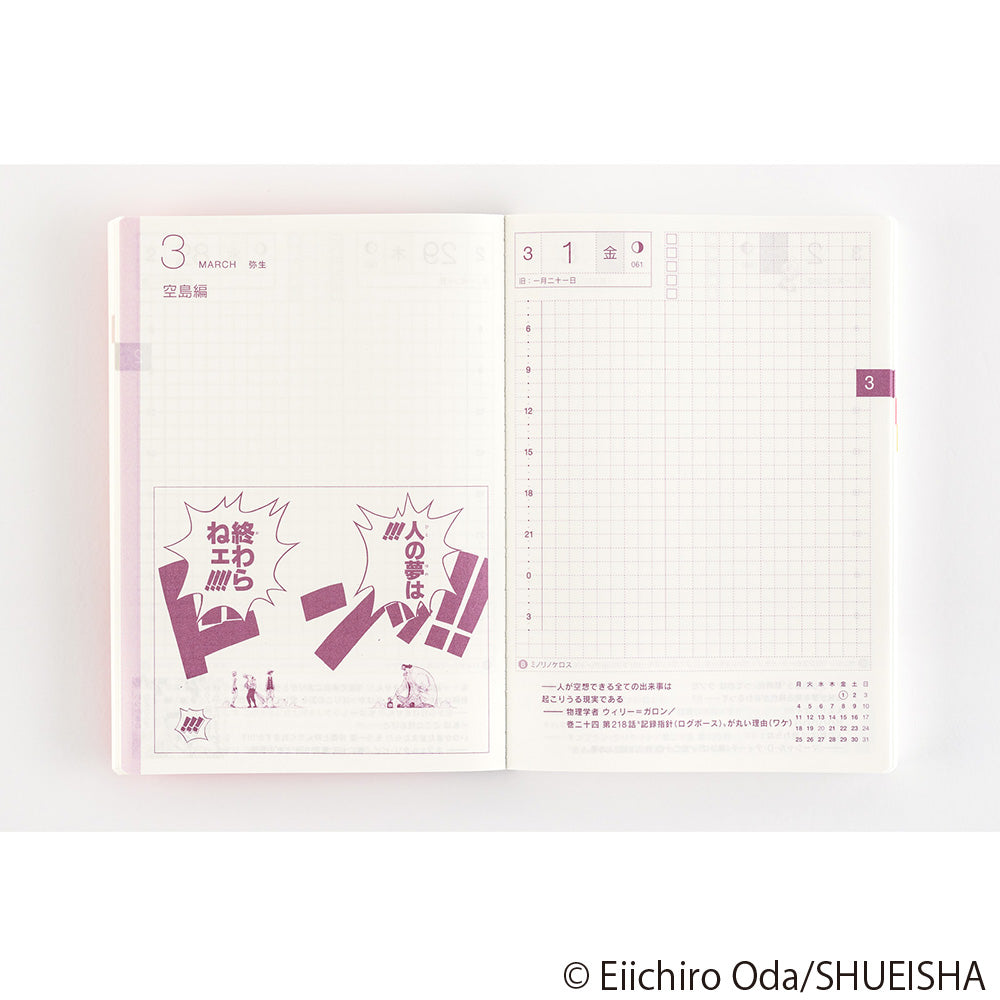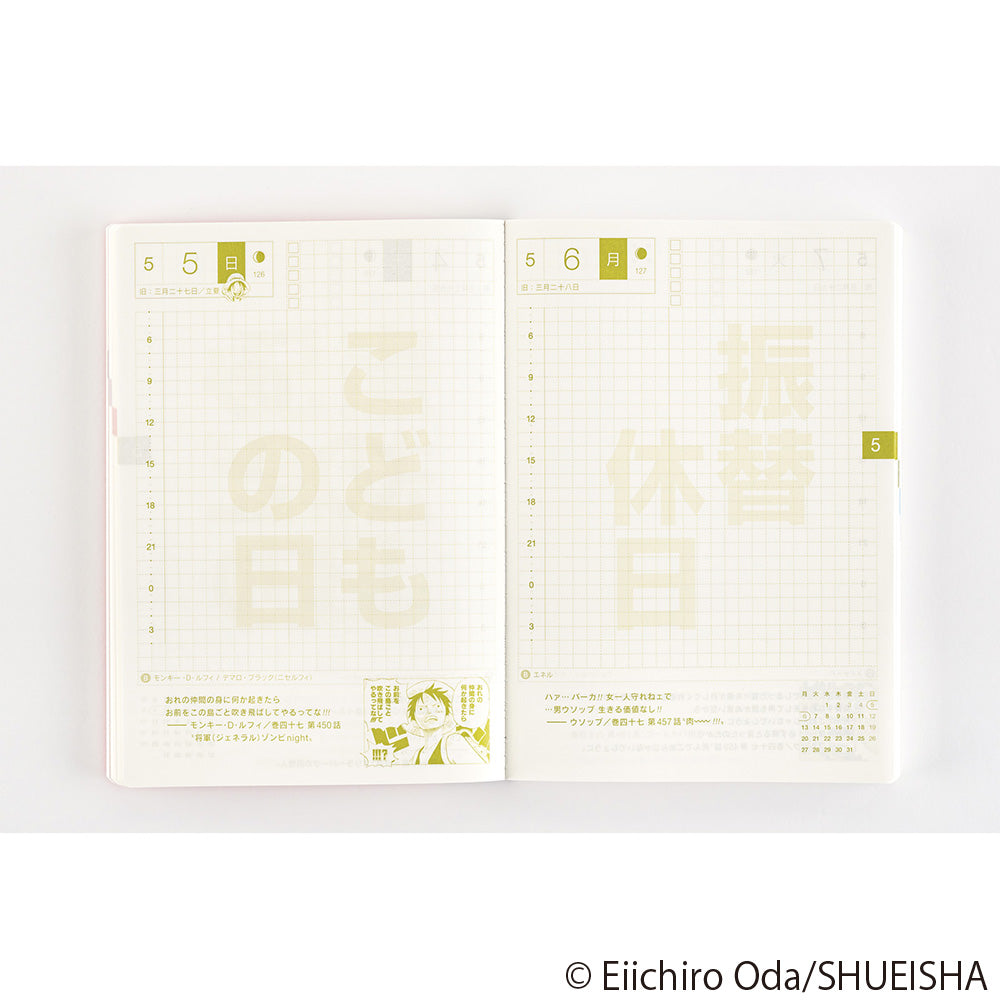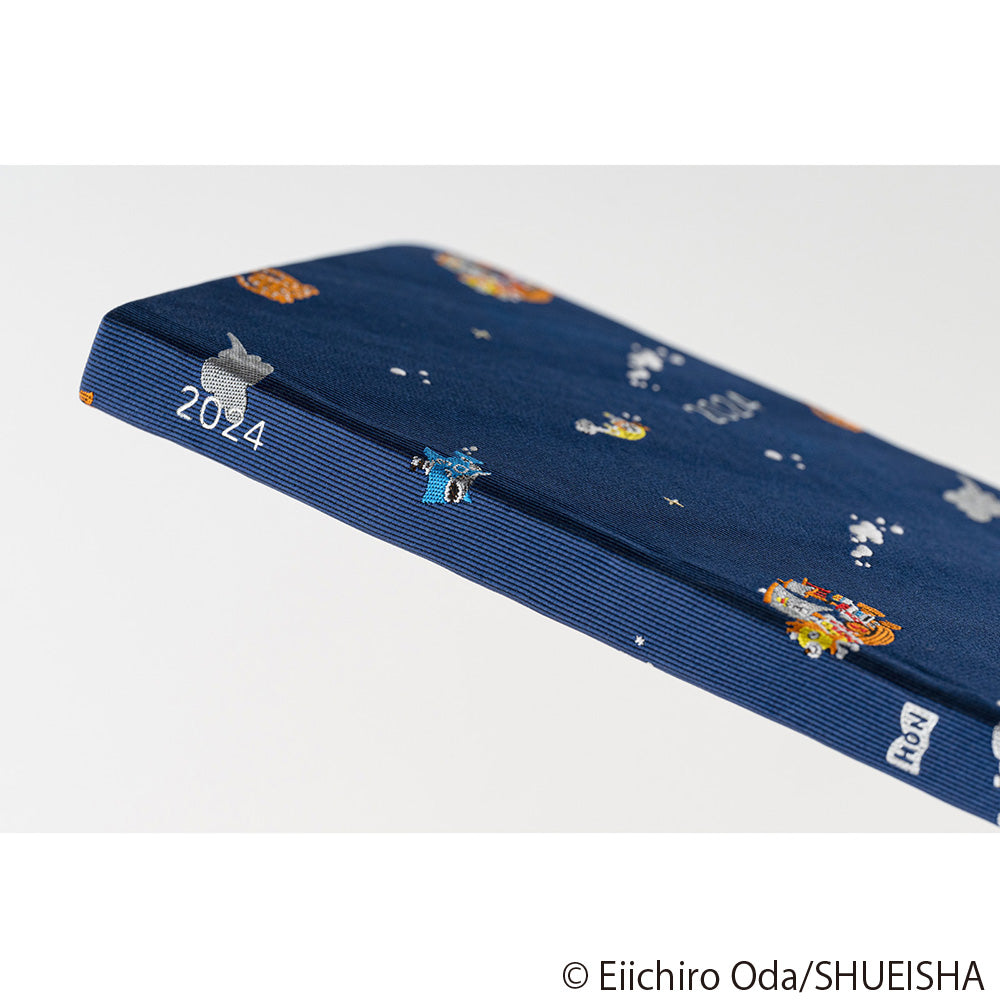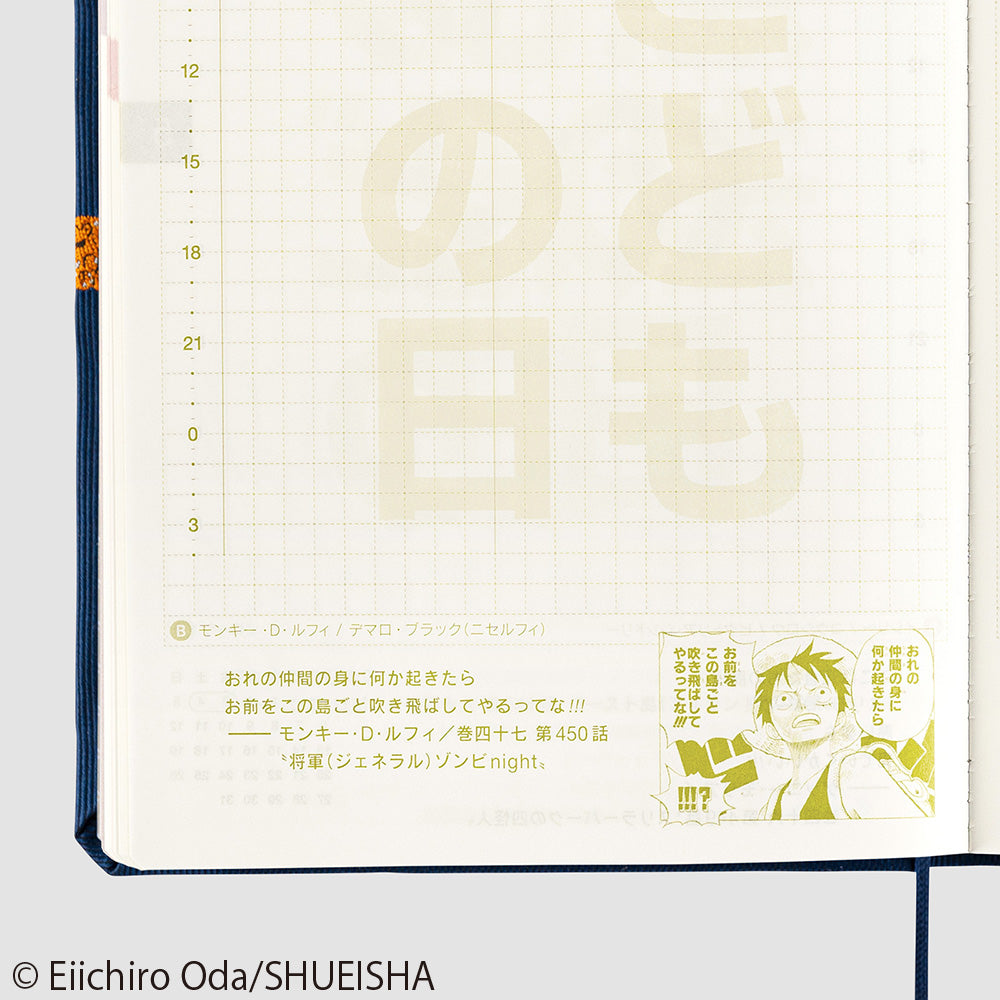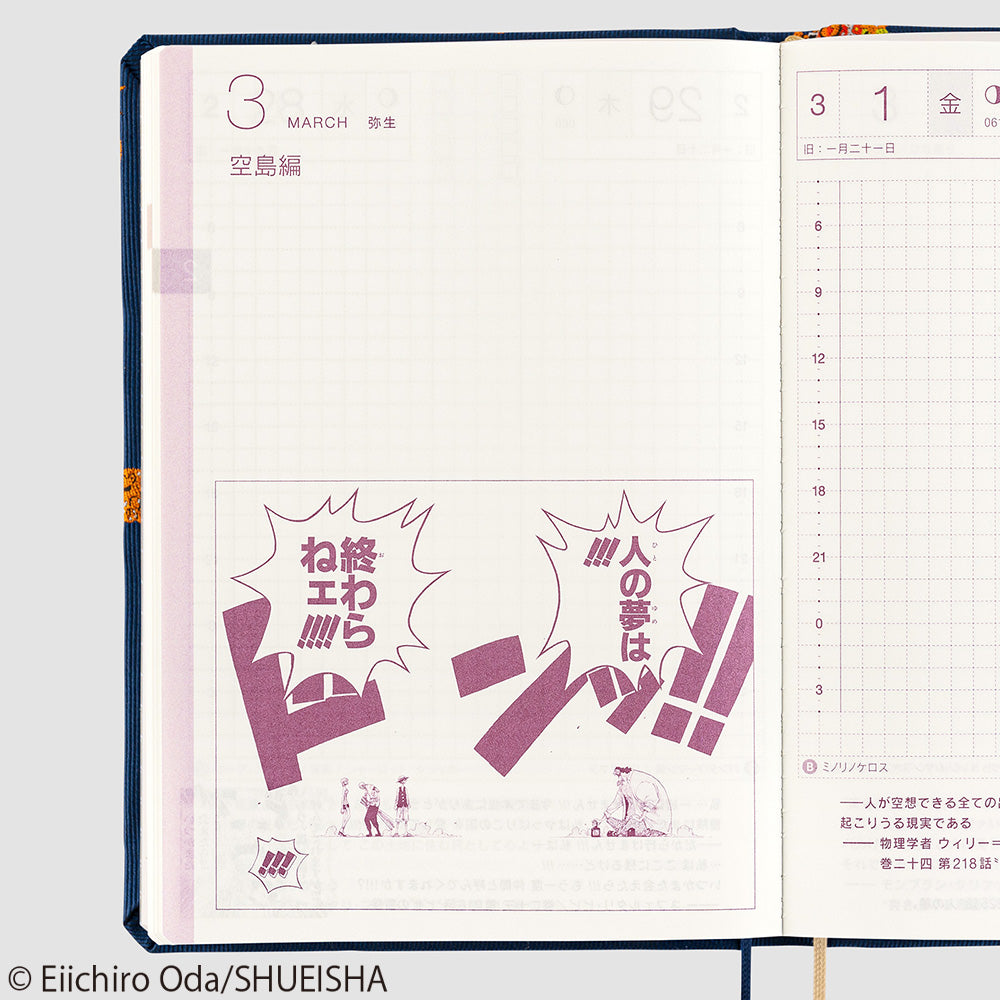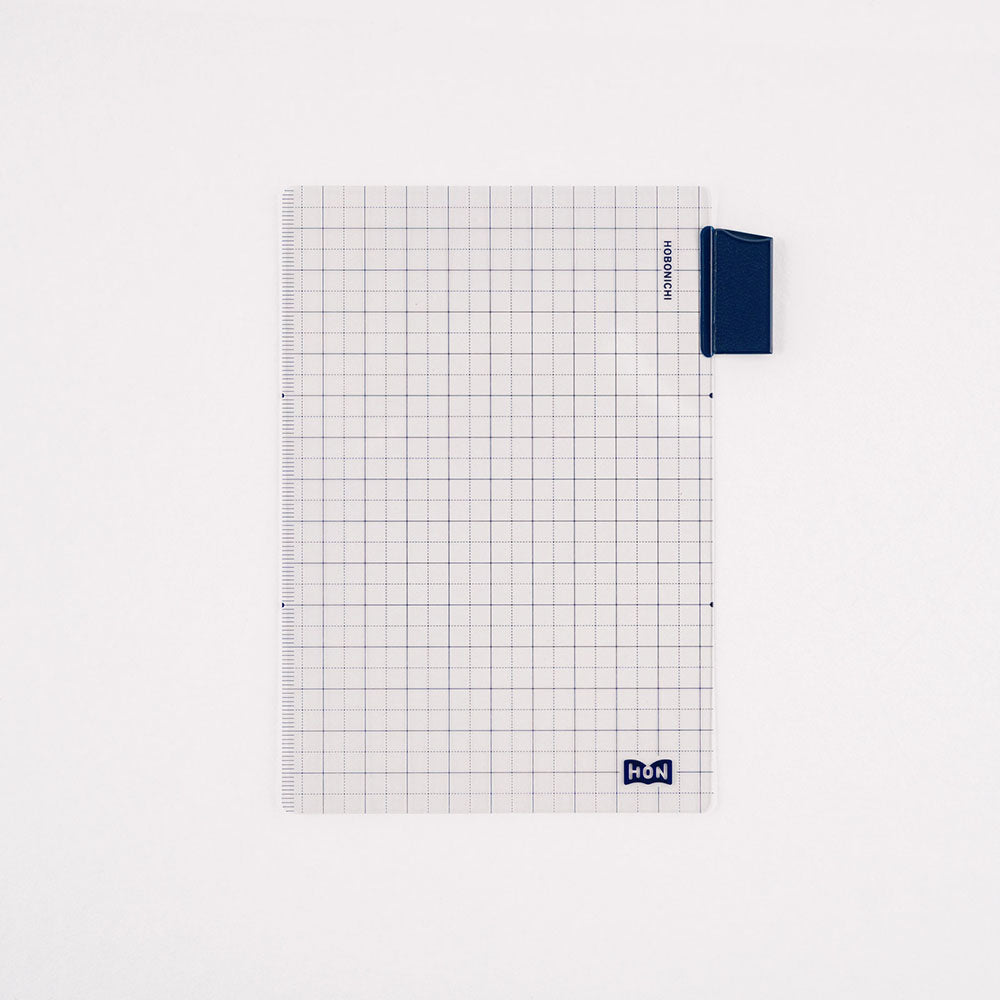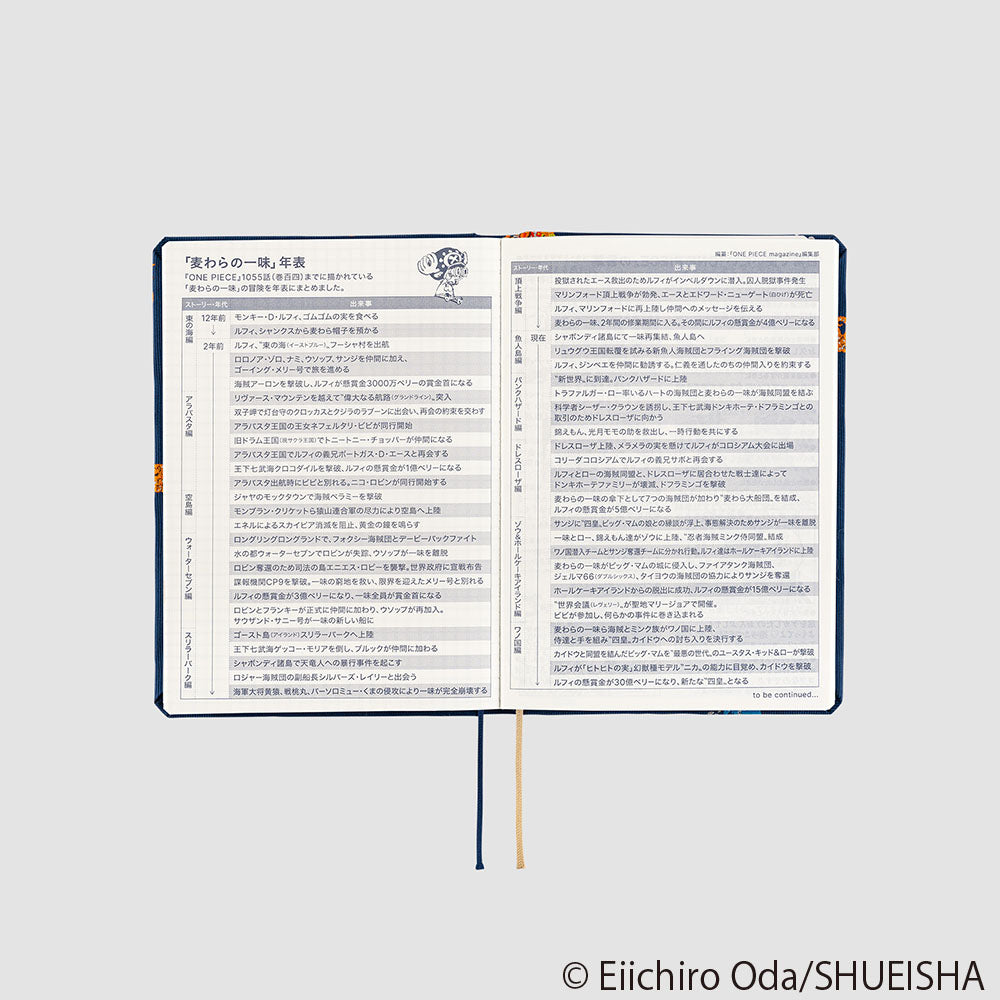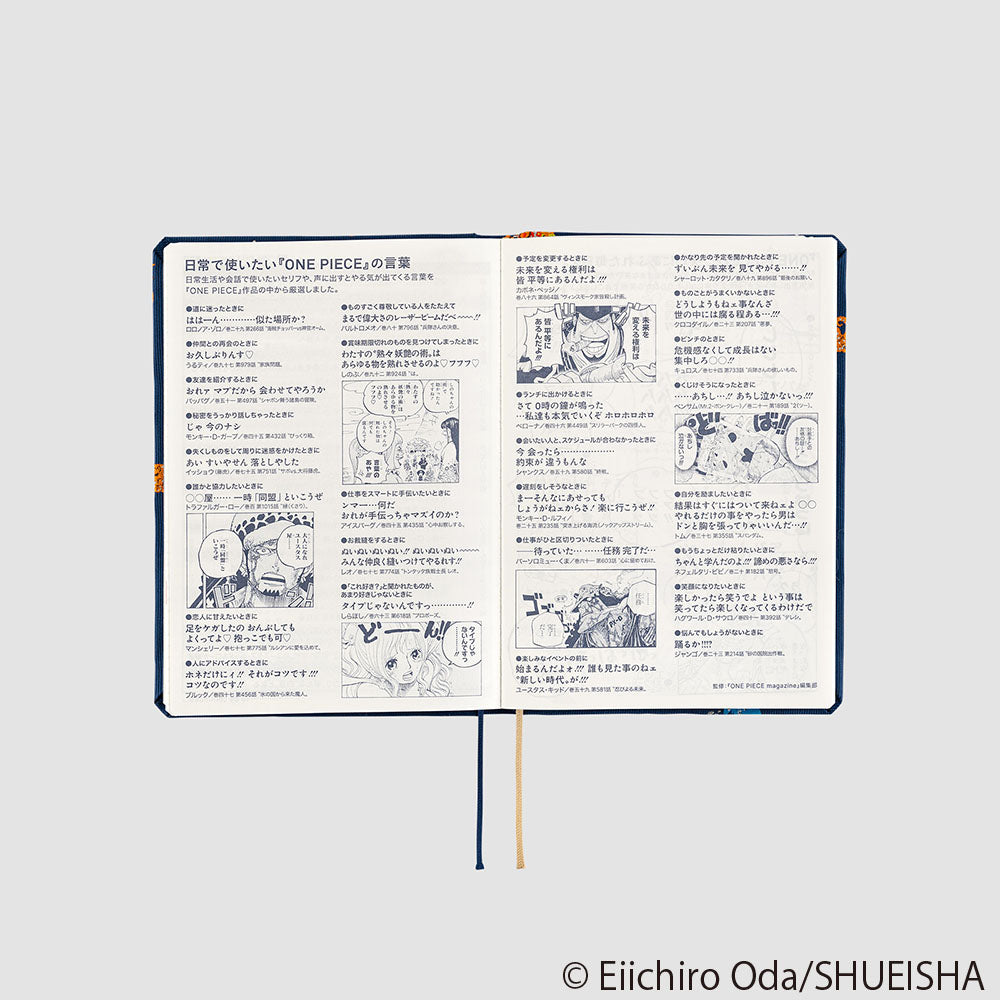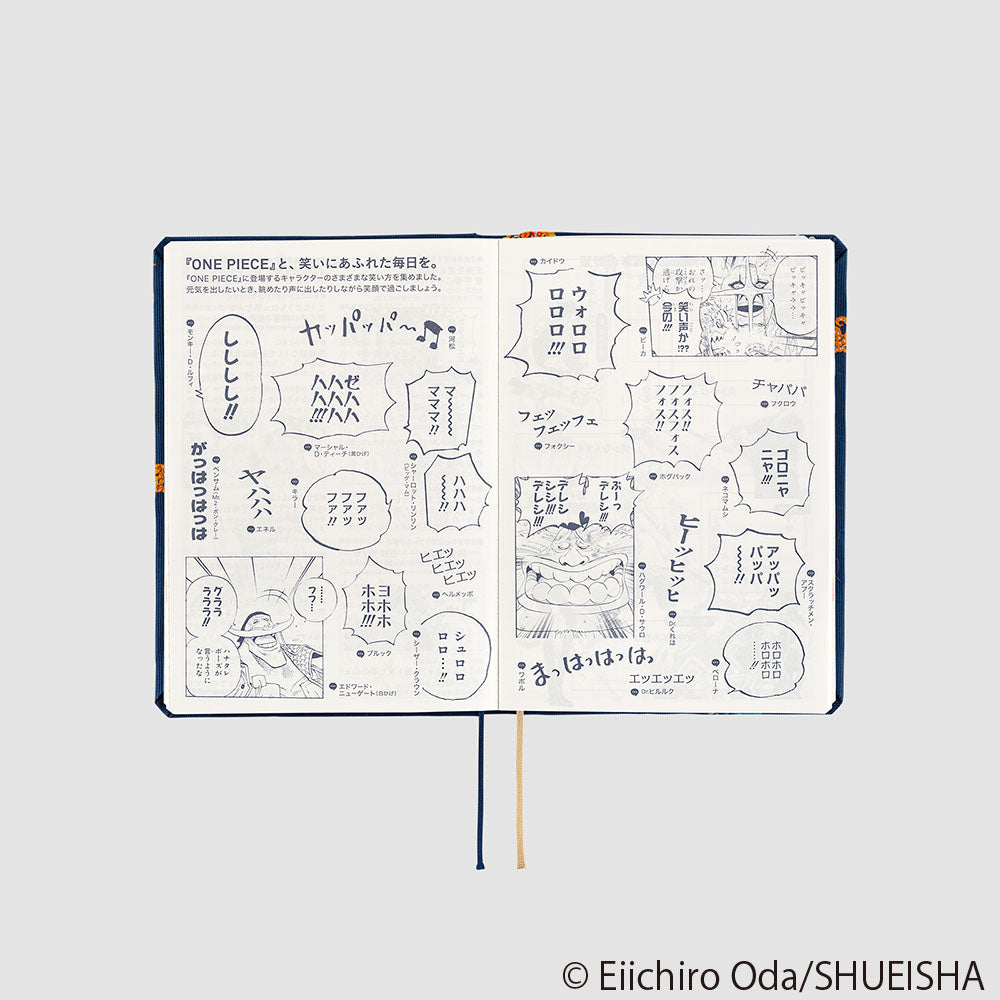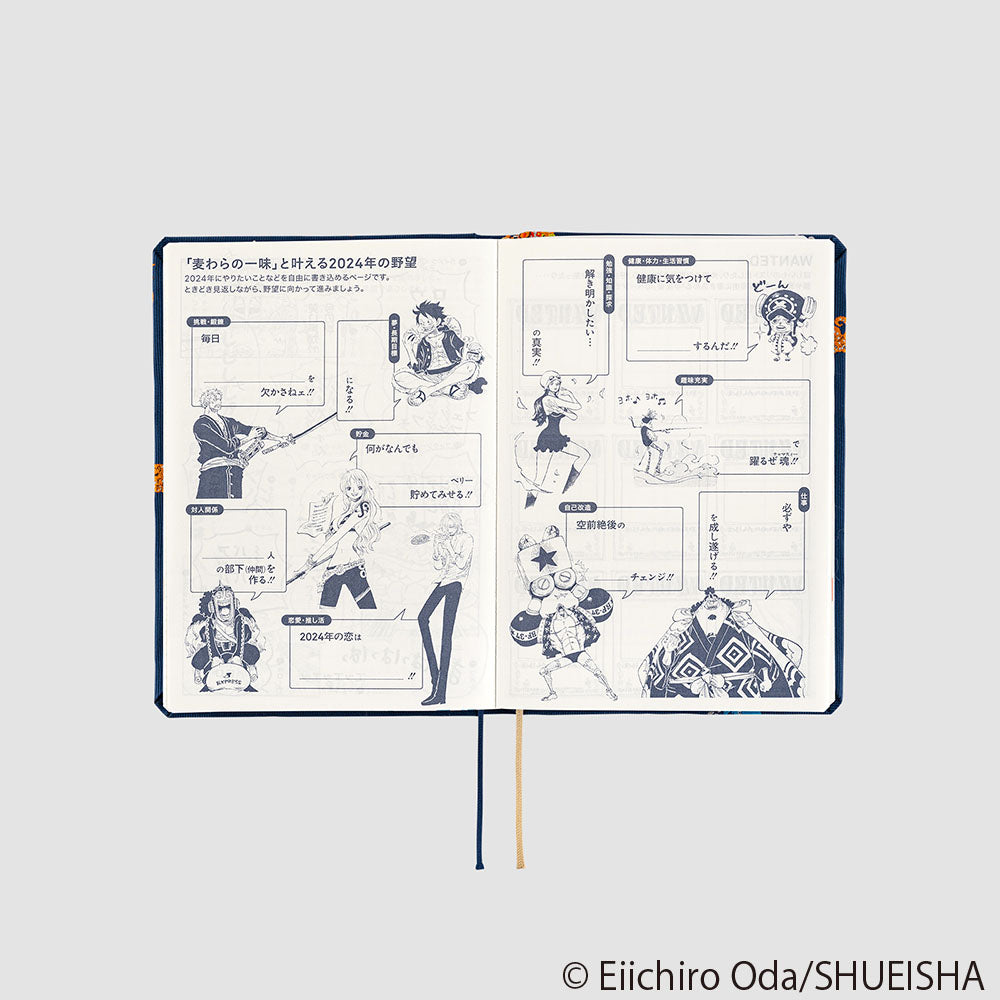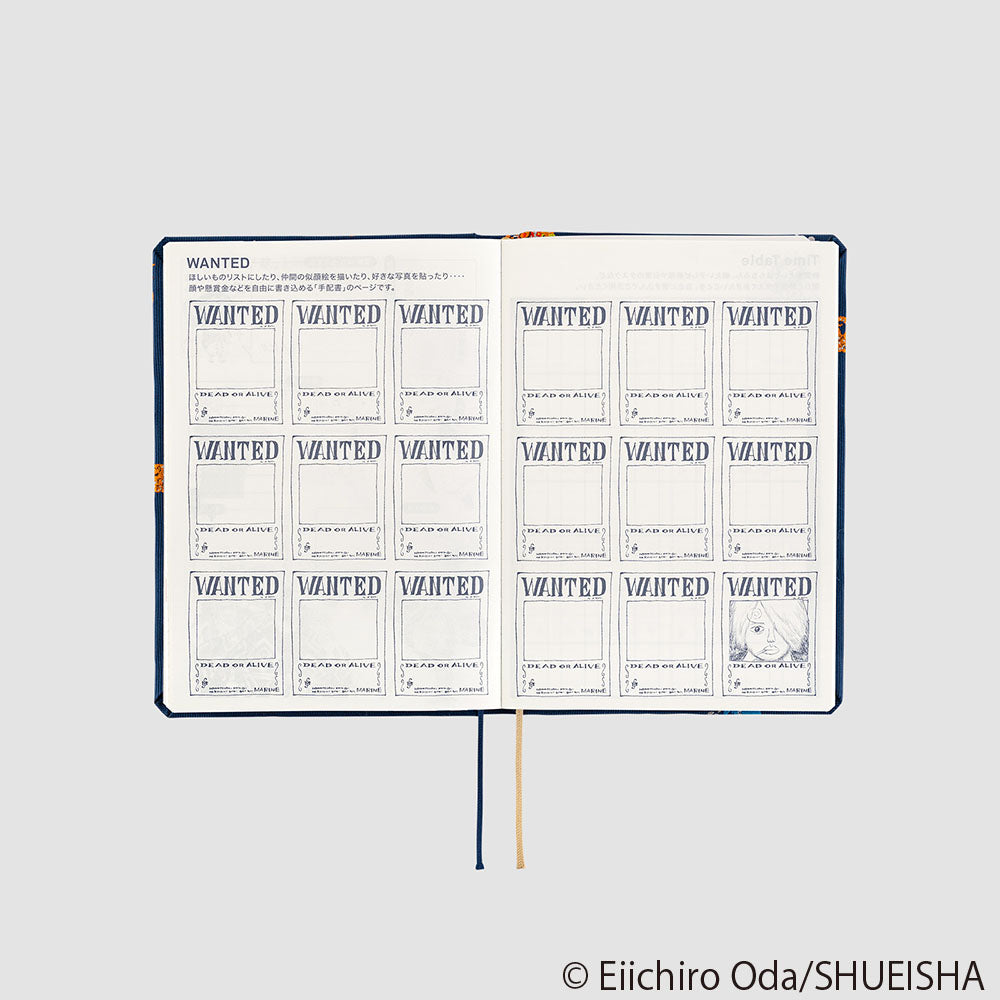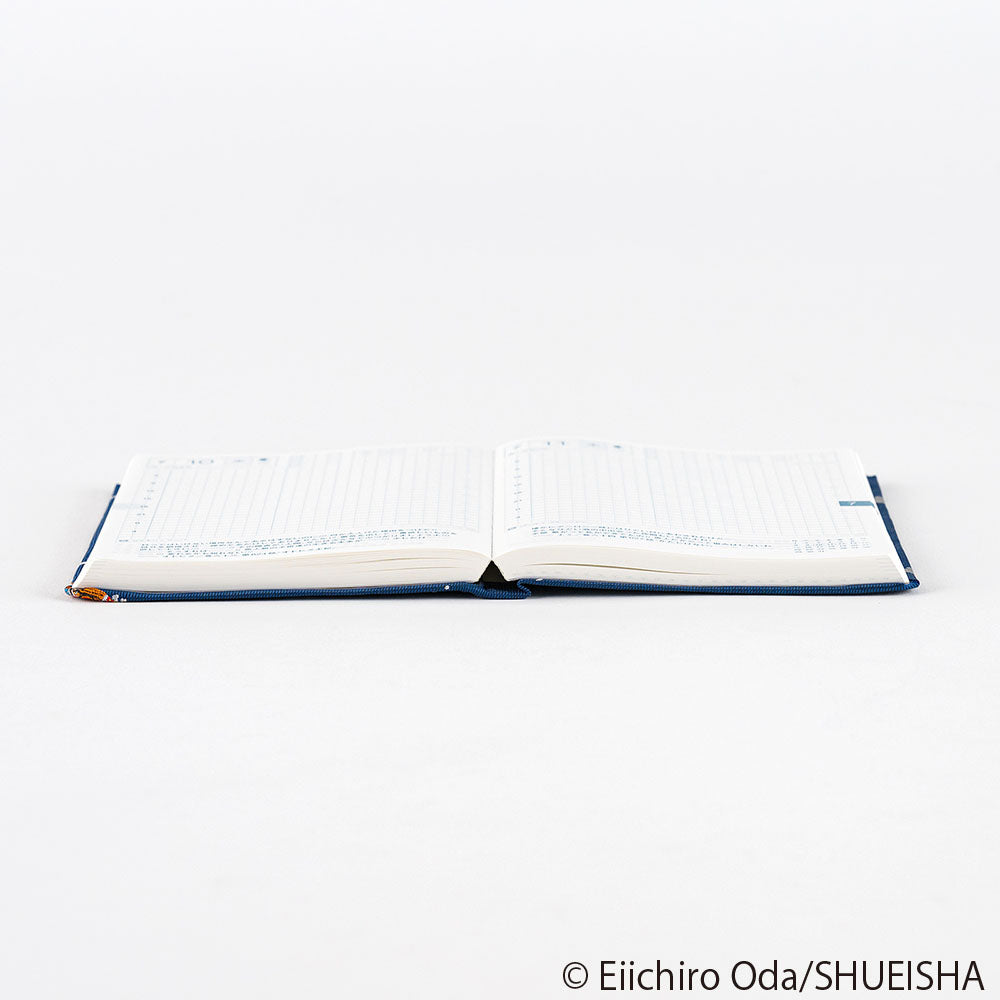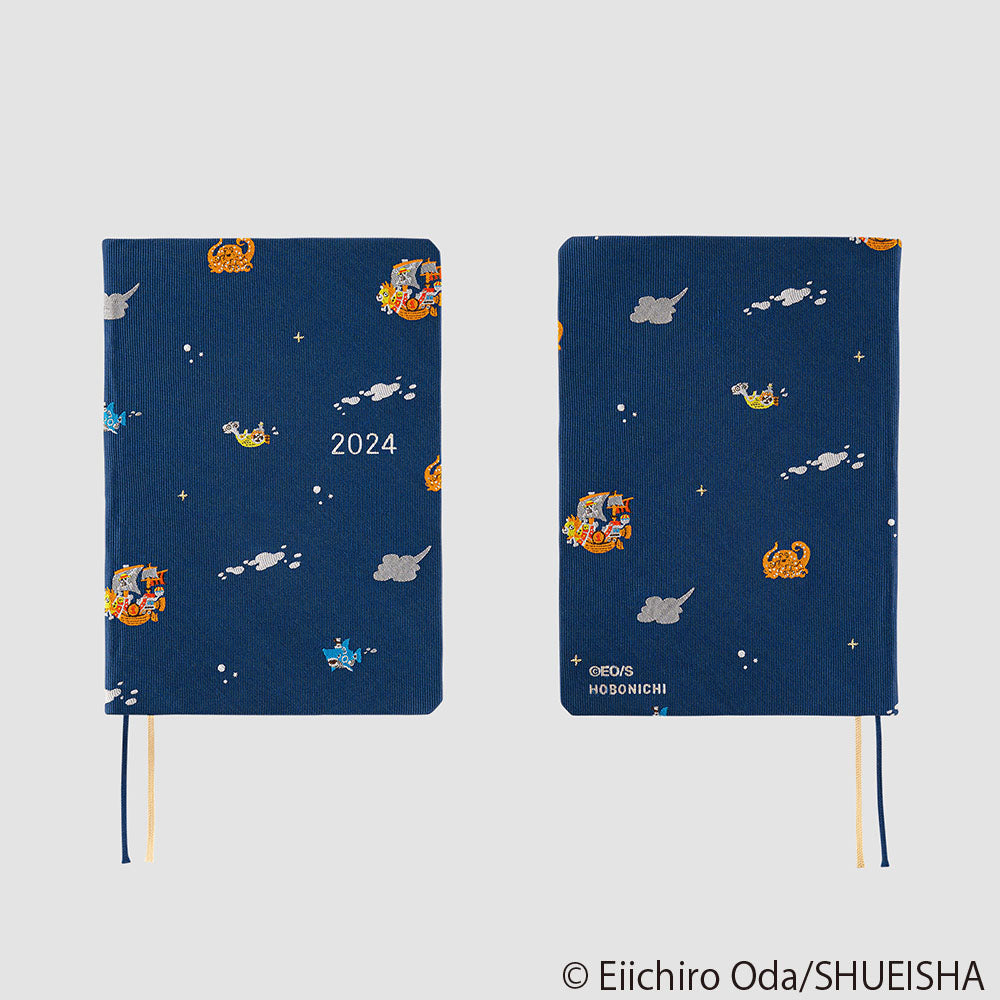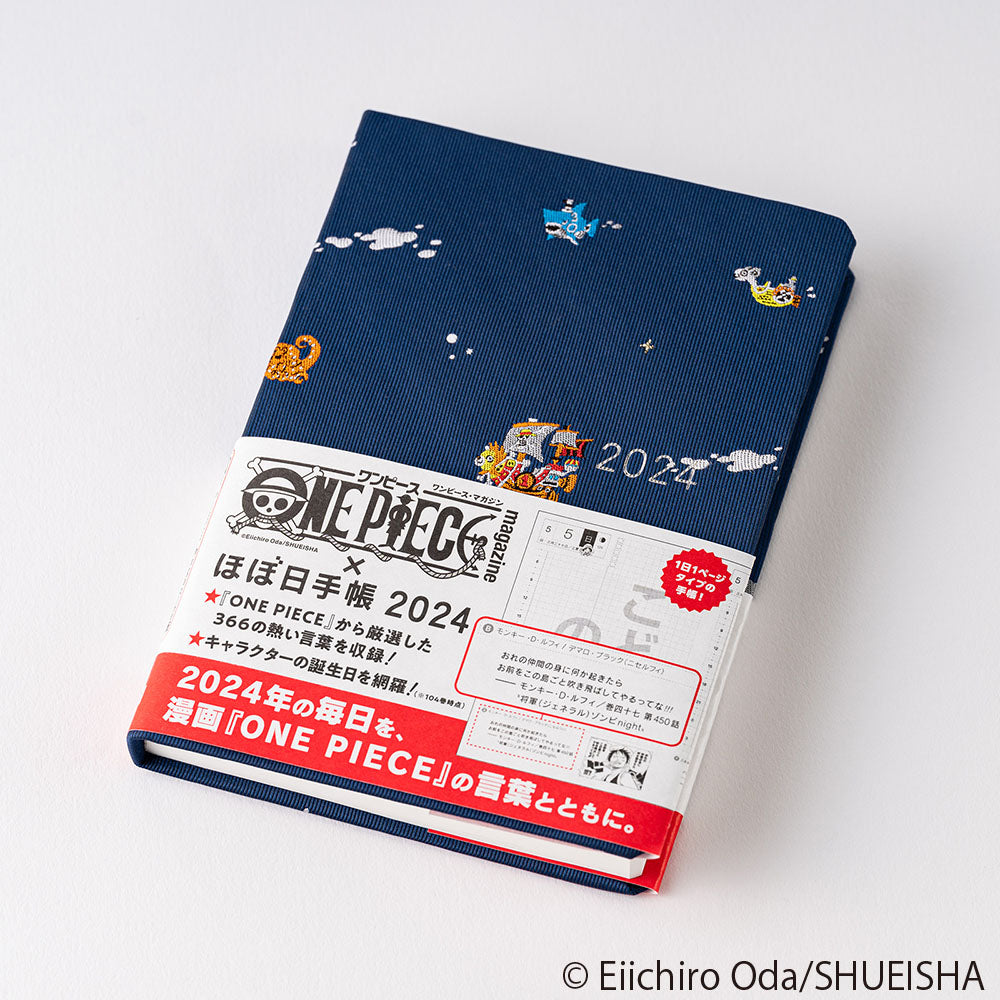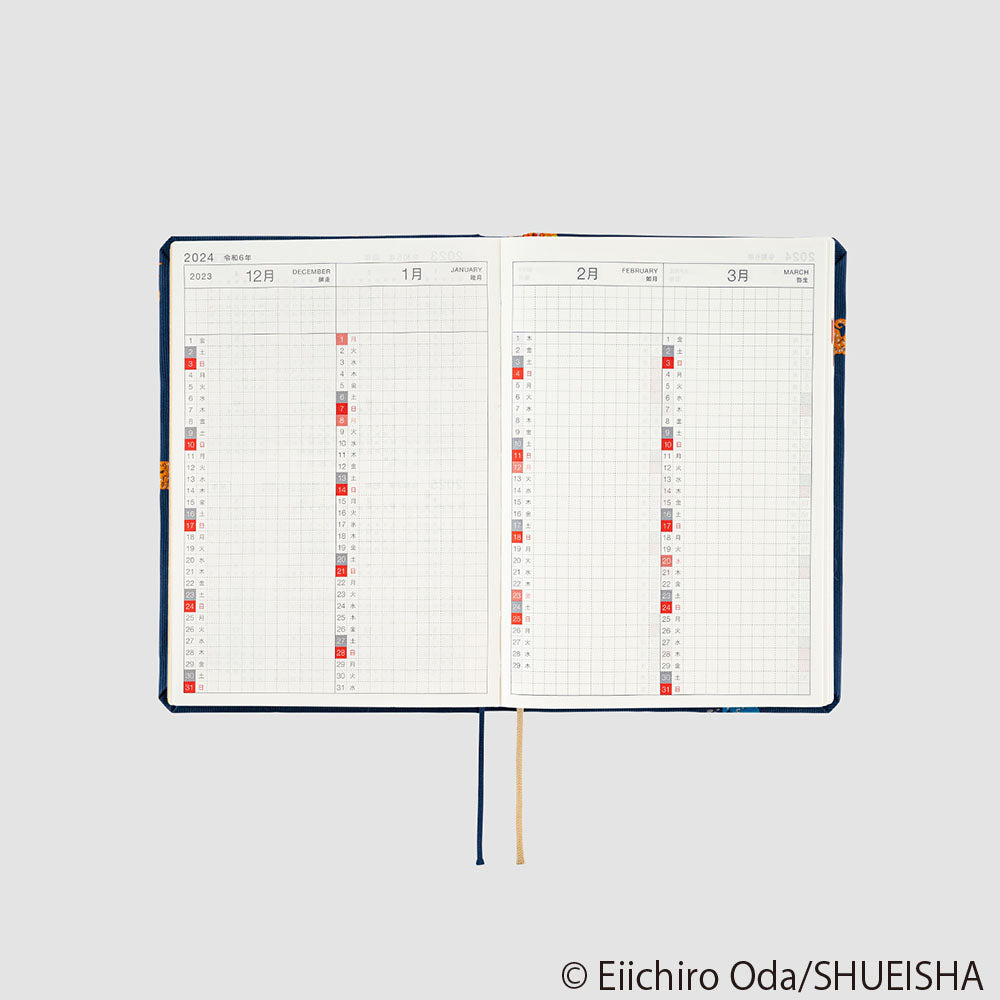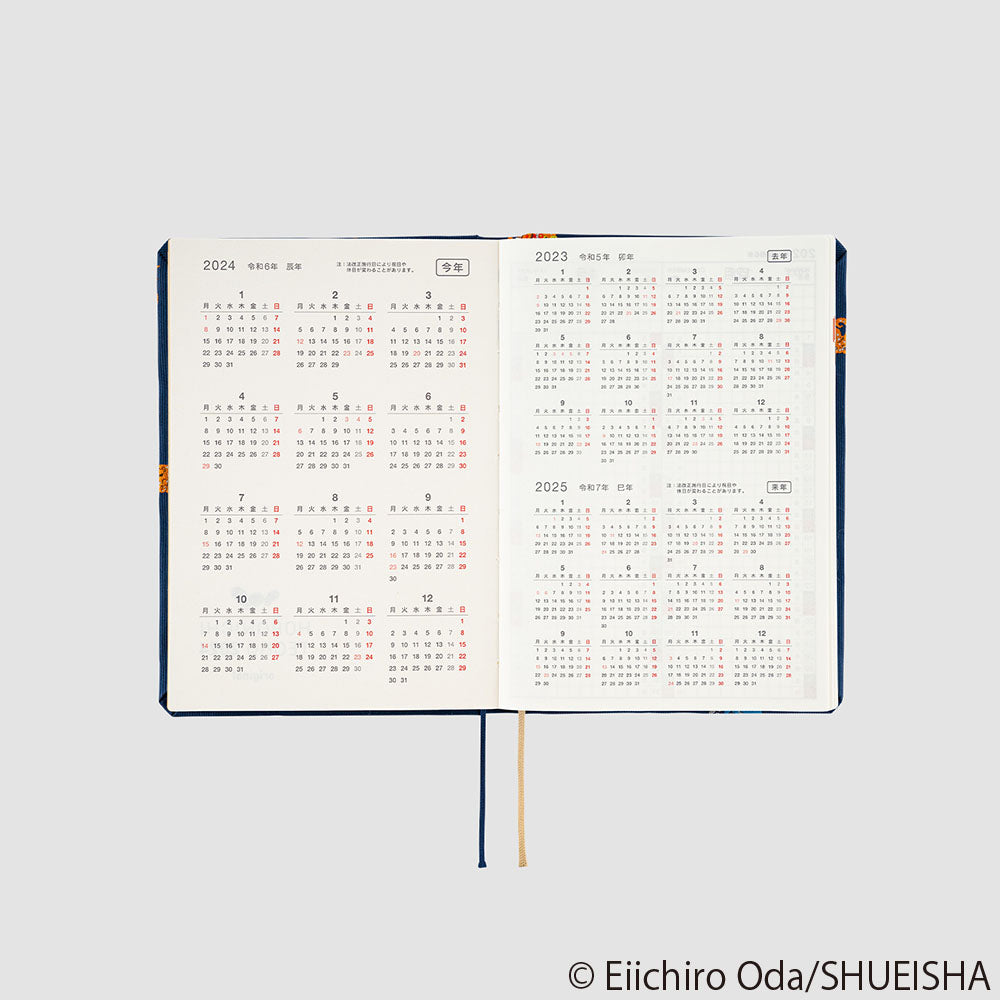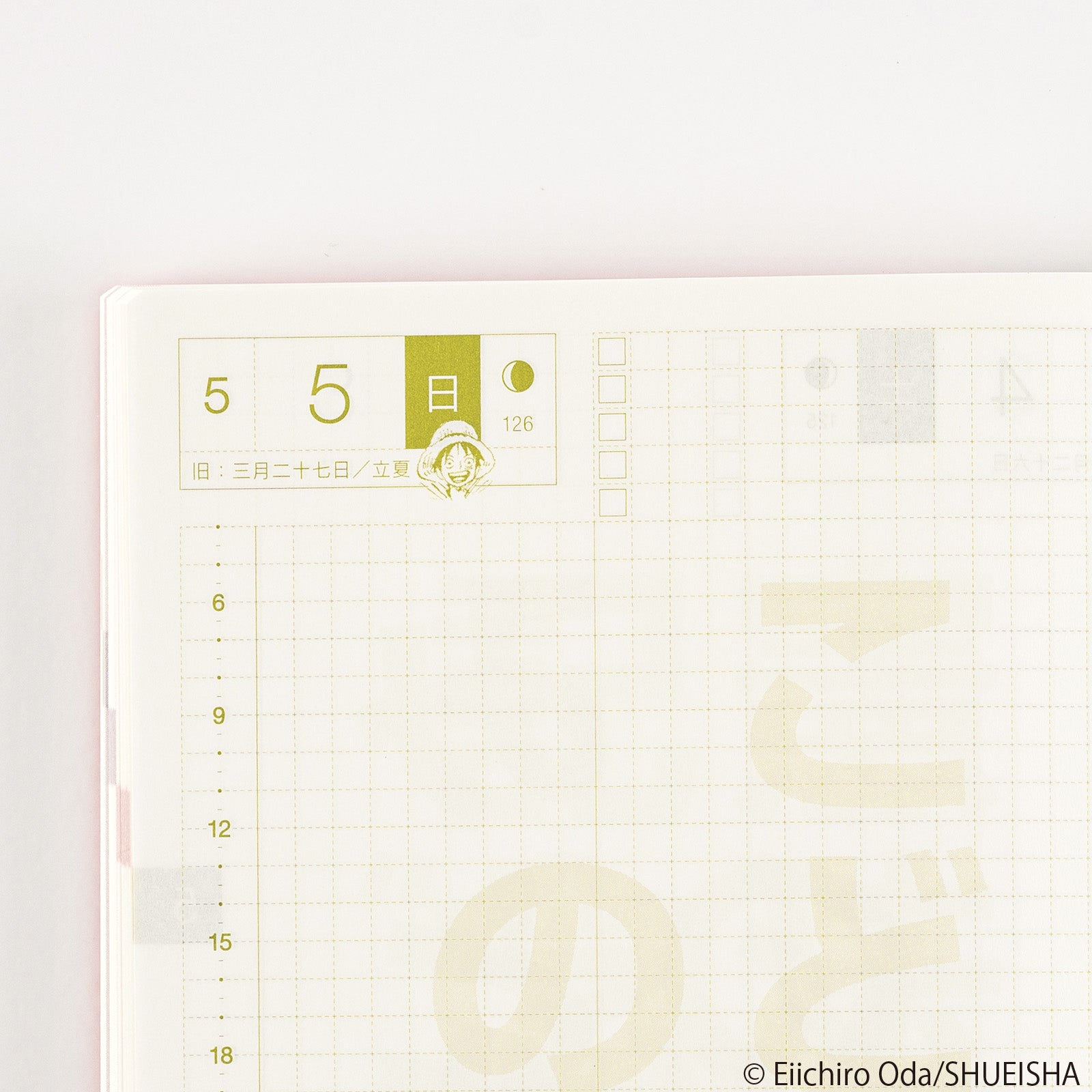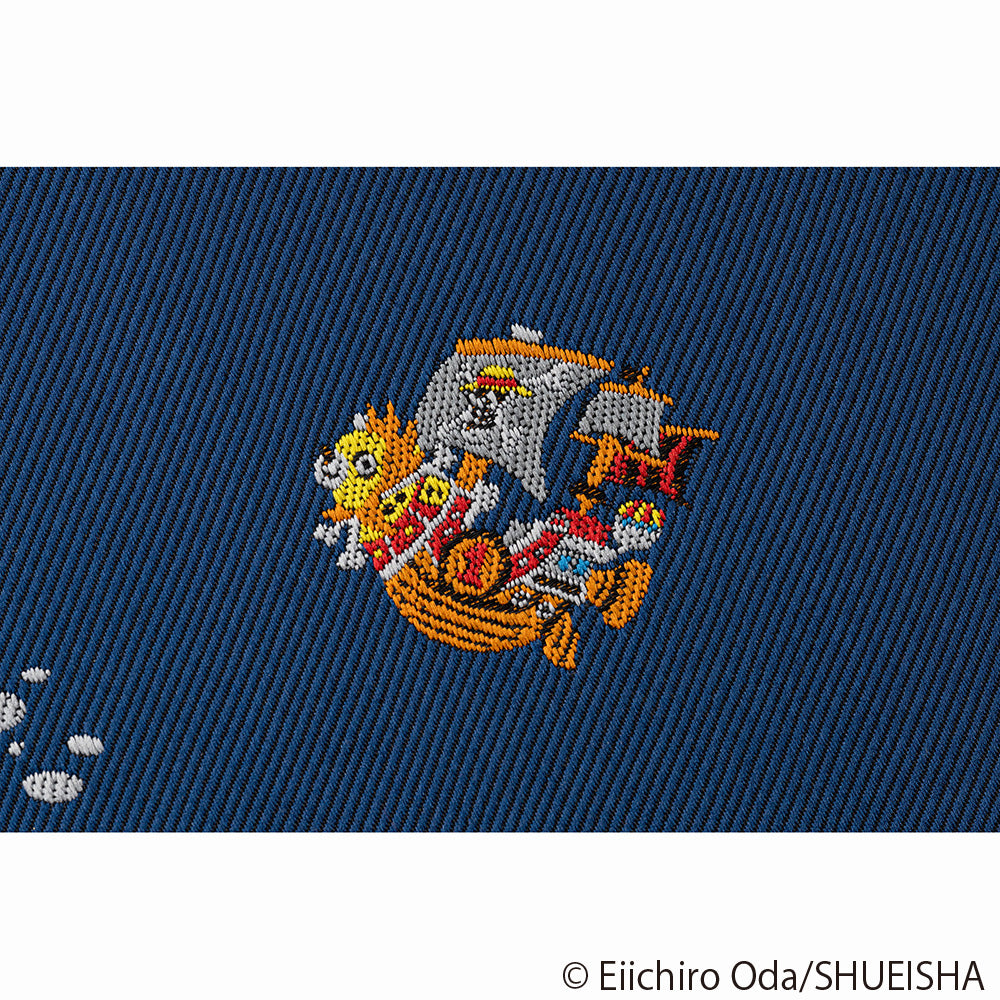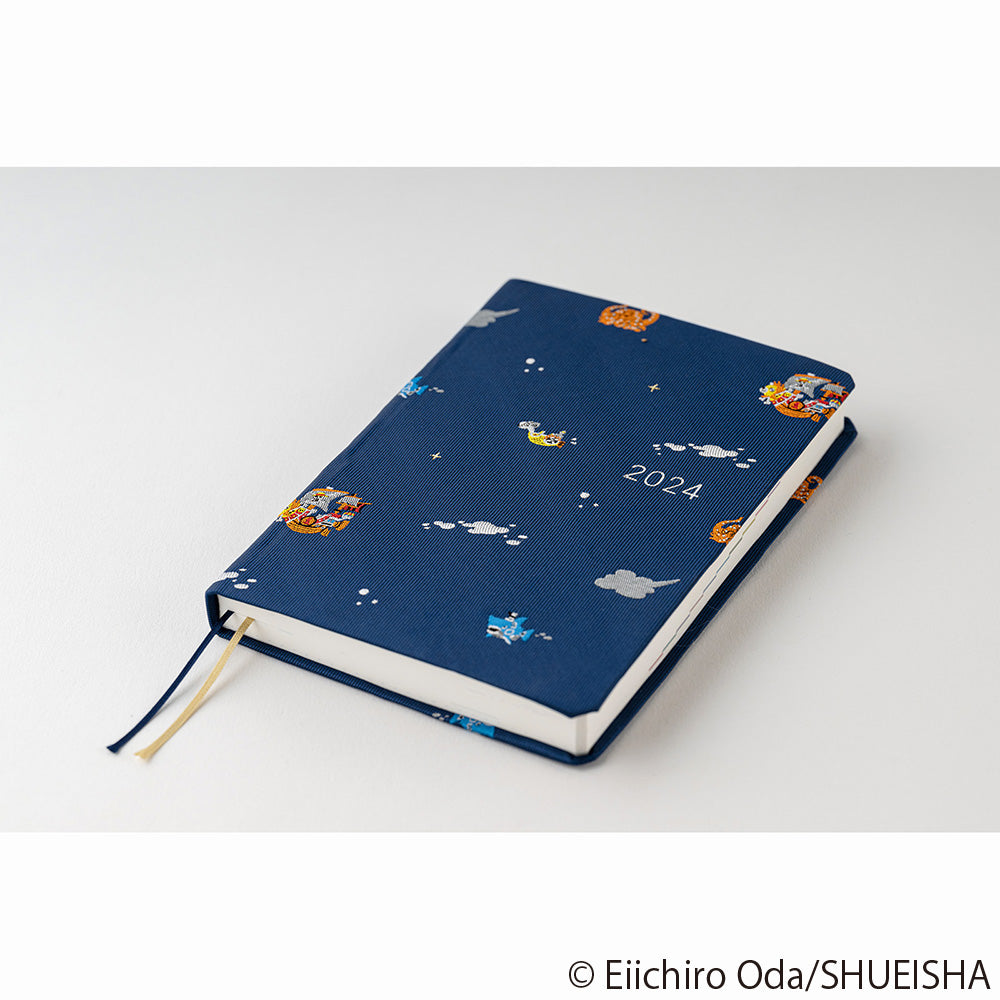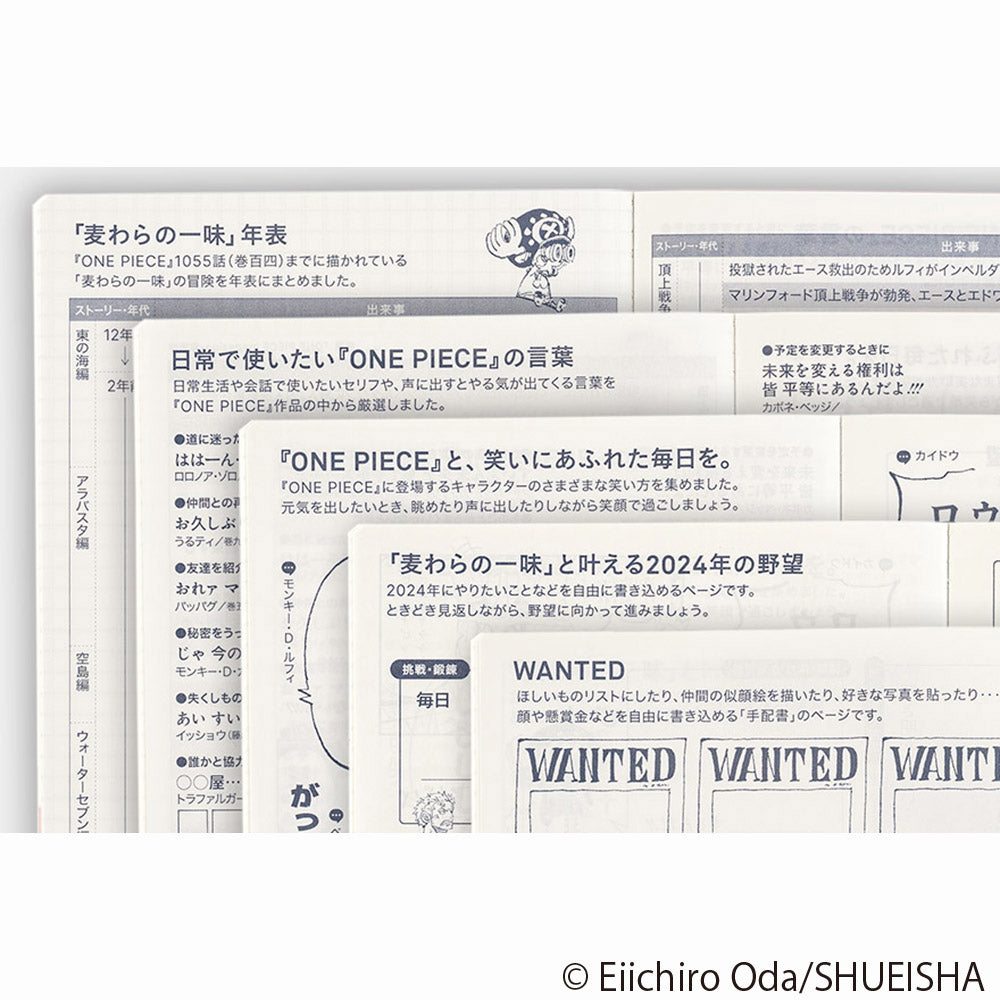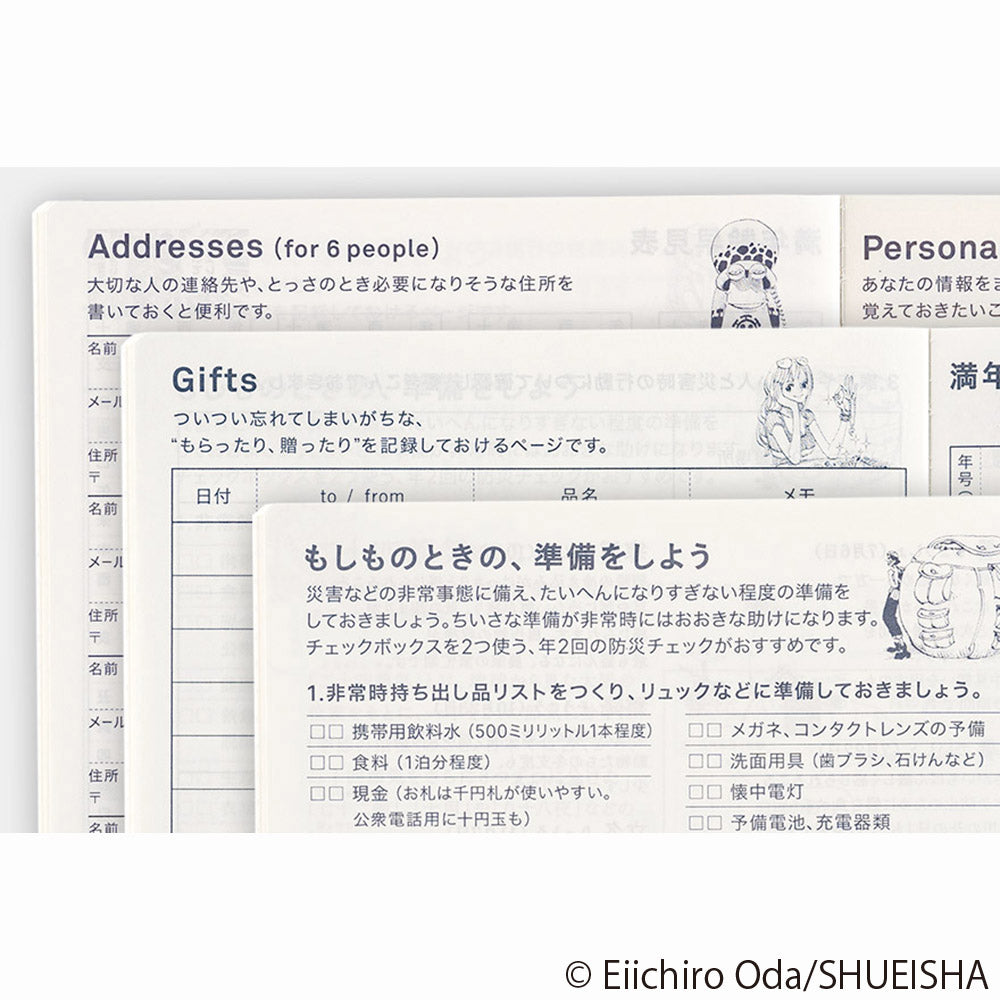 Hobonichi HON A6 2024 ONE PIECE magazine: Like the Sun JPN
In stock
Hobonichi HON A6 2024 ONE PIECE magazine: Like the Sun JPN

The Hobonichi Techo HON has a hardcover design already attached to the book. HON has the same basic features as A6 original; one page for each day from January to December 2024, Monday start, daily quotes, lay-flat binding, amazing Tomoe River paper etc. 
This design is based on the popular manga One Piece.
Included with HON is a special pencil board. The board is A6 size and clear, with 5mm grid lines printed across it. It can be used as a ruler. Pencil board also has a pen holder attached to it.
Please note! HON does not fit most of Hobonichi cloth covers.
Size
H: 156 x W: 110 x T: 16 mm / H: 6.1" x W: 4.3" x T: 0.6"
*Specifications may vary slightly

Weight
Approx. 210 g

Cotton / Paper

Language
Japanese
Pages
464 pages
Paper Type / Binding
Thin, light Tomoe River S paper resistant to bleeding and designed for planners / Stitch-binding
Graph Paper Size
3.7 mm
*Monthly pages are 3.45 mm
Start of Week
Monday-start week
Yearly Calendar
2023, 2024, 2025
Yearly Index
Dec. 2023 - Mar. 2025 (8 pages)
Monthly Calendar
Dec. 2023 - Mar. 2025 (32 pages)
Daily Pages
Jan. 1 - Dec. 31, 2024 (378 pages)
*A blank two-page spread is featured at the very beginning of the book to provide a free area when starting out the book.
*A page is included at the beginning of each month to help in planning ahead.
*All daily pages include daily quotes.
*Includes a mini monthly calendar at the bottom right of every two-page spread (Monday start).
Daily Quotes
One per day (Japanese)
Weekly Pages
Not included
Memo Pages
14 pages
Bonus Pages
Time Table / Graph Paper / Favorites / My 100 / An Interview with Myself / Seasonal Sweets to Make at Home / Caring for Your Eyes / Solar Terms / Emergency Preparedness / Conversion Chart / Getting the most of Hobonichi / Gifts / Age Table / Addresses (for 6 people) / Personal Notes
Listed Information
Day of the year / Week of the year (listed on monthly calendars) / Old lunar calendar / Rokuyo (traditional Japanese lunisolar calendar) (listed on monthly calendars) / Solar terms / Japanese holidays / Moon phase (daily pages include every phase, monthly calendars only include full and new moon)
Packed with love
Fast international shipping
Secure Payments