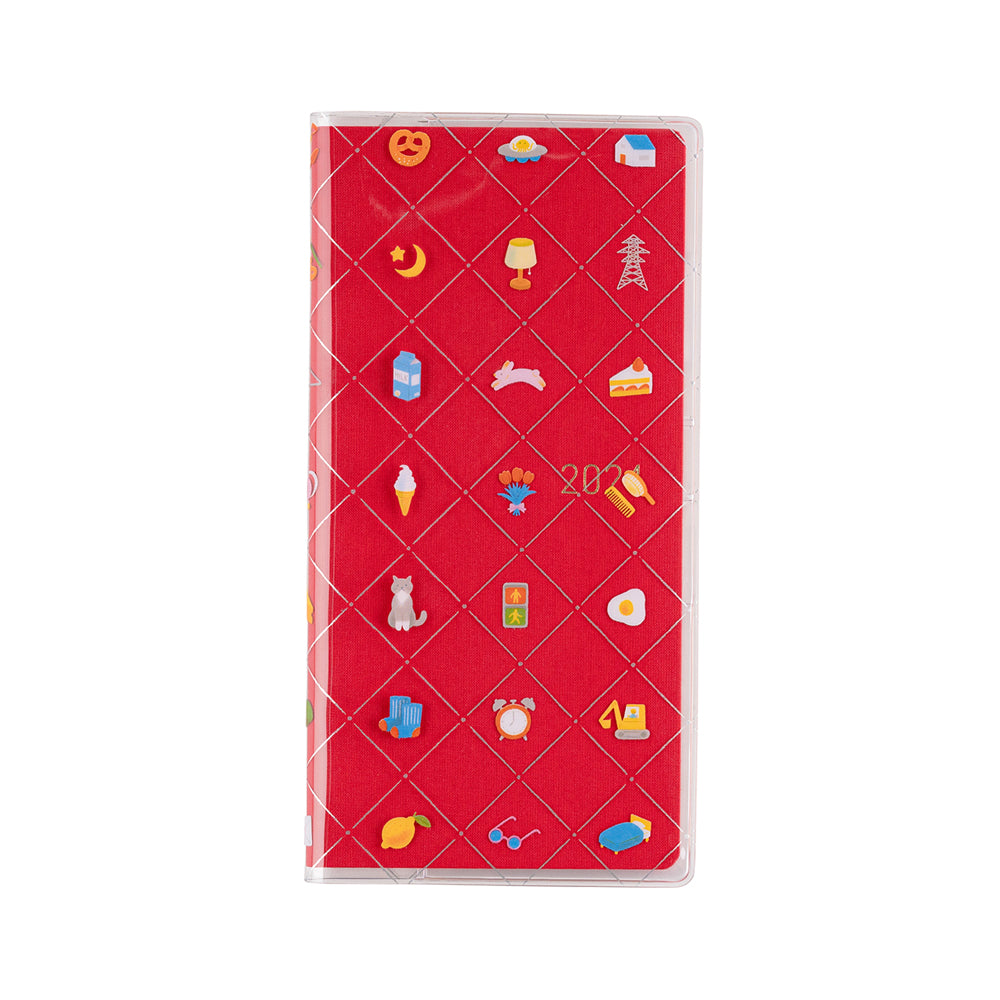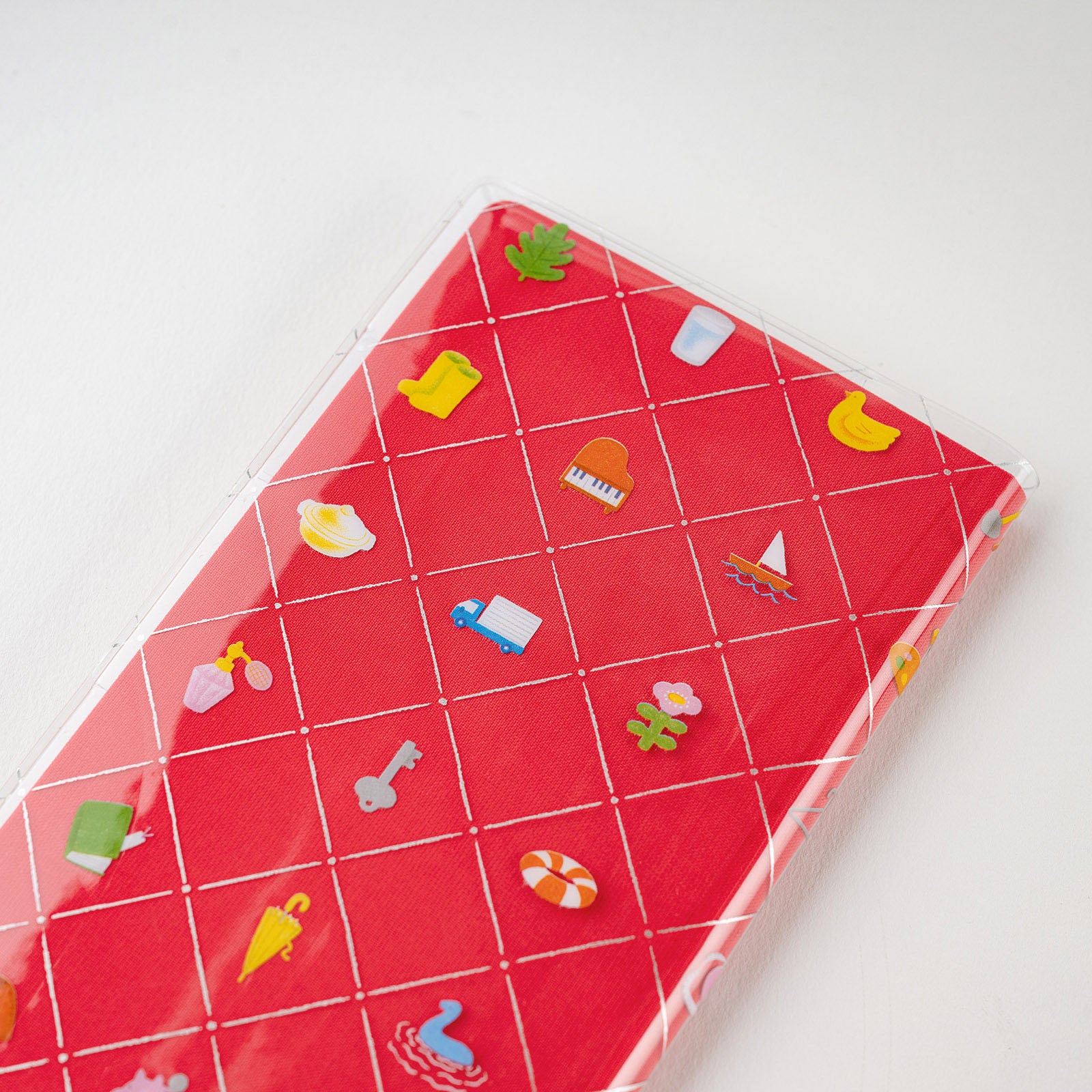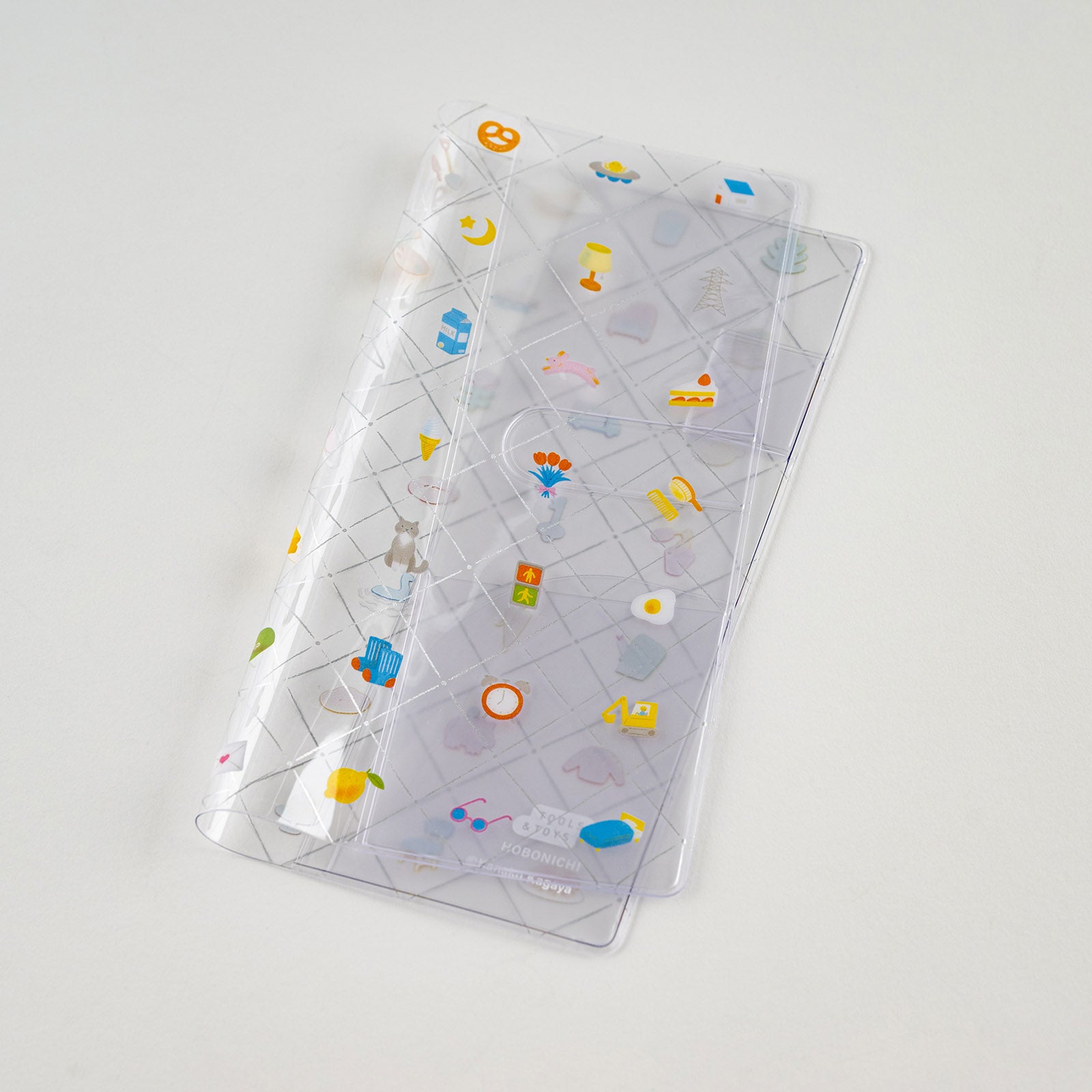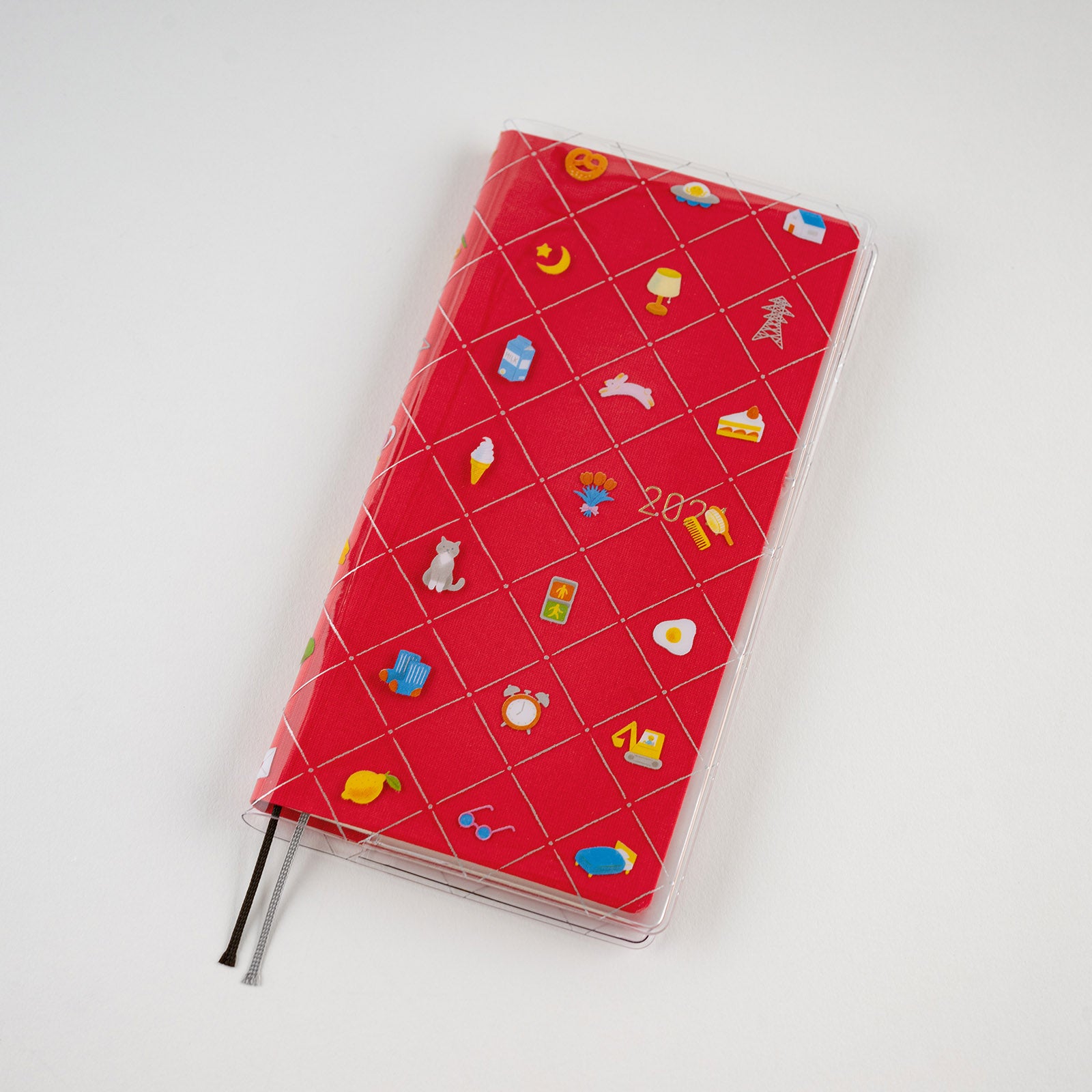 Hobonichi Kanako Kagaya: Clear Cover for Weeks (Familiar Sights)
In stock
Hobonichi Kanako Kagaya: Clear Cover for Weeks (Familiar Sights)
This is a protective cover that can be used on top of your Hobonichi Weeks to protect it from wear and tear. You can also store illustrations under your cover on cover to boost your Hobonichi covers design. This Weeks cover on cover also has a pen loop.
The design for "Familiar Sights" was created by designer and illustrator Kanako Kagaya.

The theme for this design is "wrapping paper for your techo." Drawn on the cover are many motifs that we often see in our day-to-day activities, from delicious food such as puddings and fried eggs to cute little things like dogs and cats, gloves, keys, steel towers, and traffic lights.
Please note that this listing does not include the planner.
It is NOT recommended to use cover on cover on leather or faux leather covers.
Fits also Mega Weeks. On Mega Weeks might feel a little tight at first, but will settle in time.
Size W: 204 mm × H: 195 mm
Weight 30 g
Main material Soft PVC
Packed with love
Fast international shipping
Secure Payments