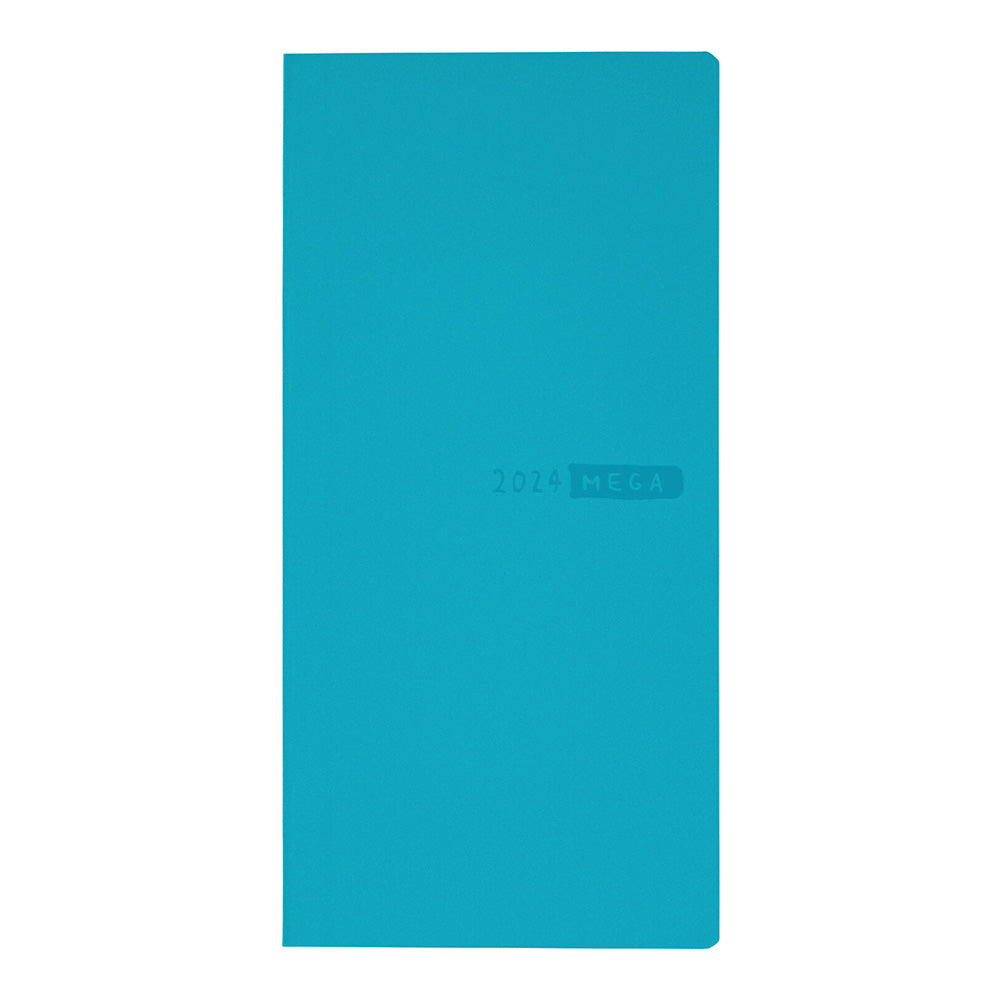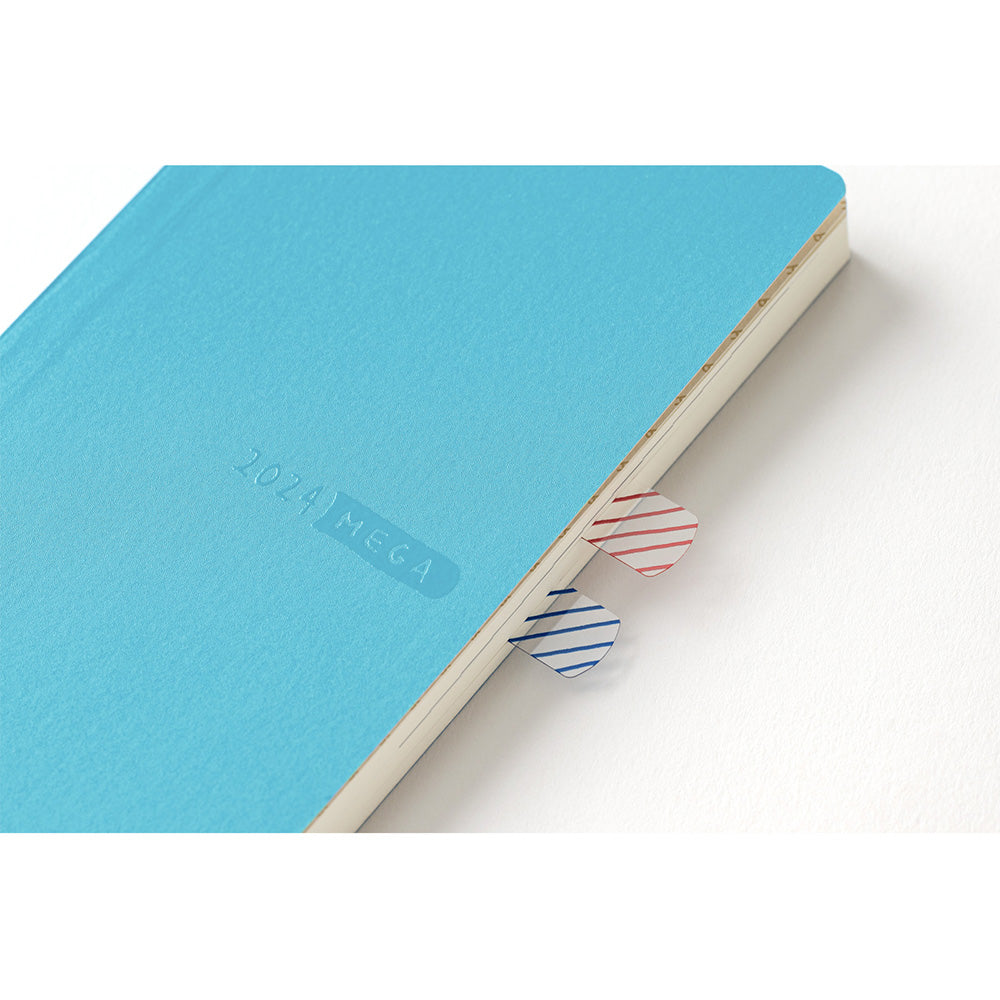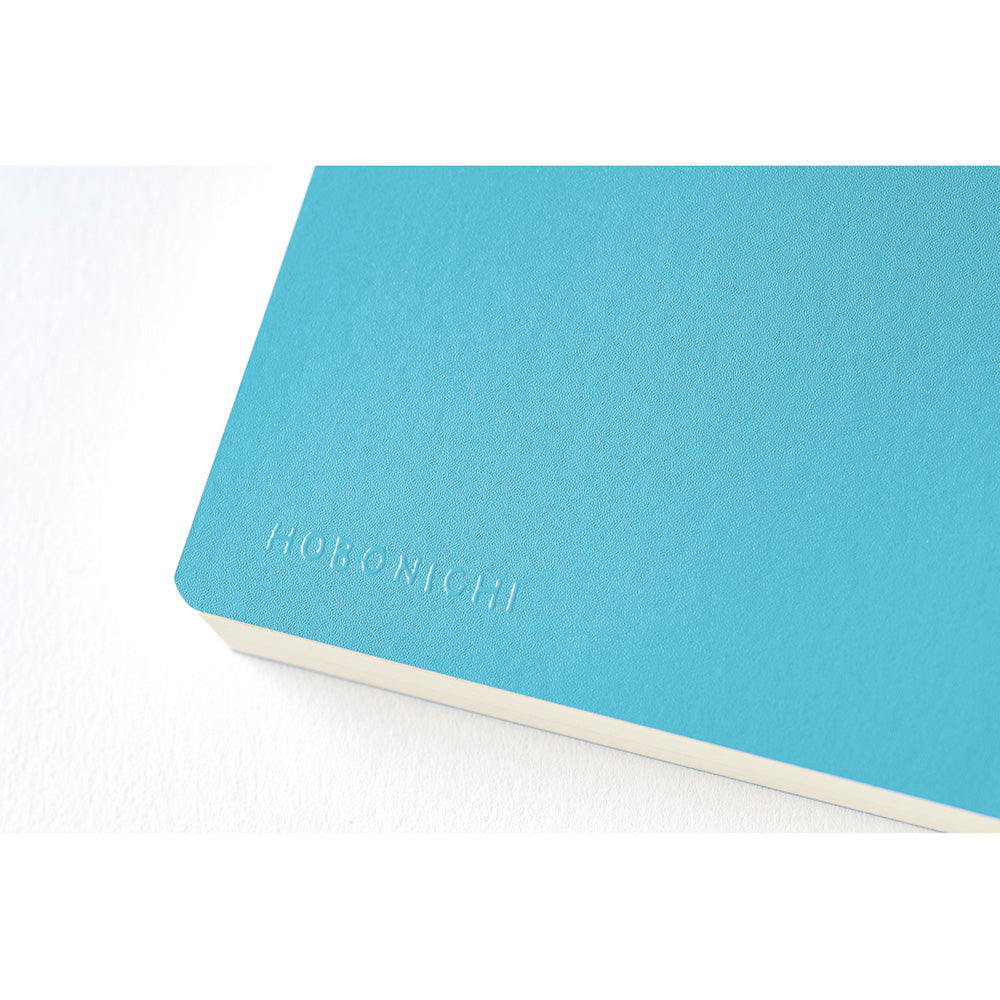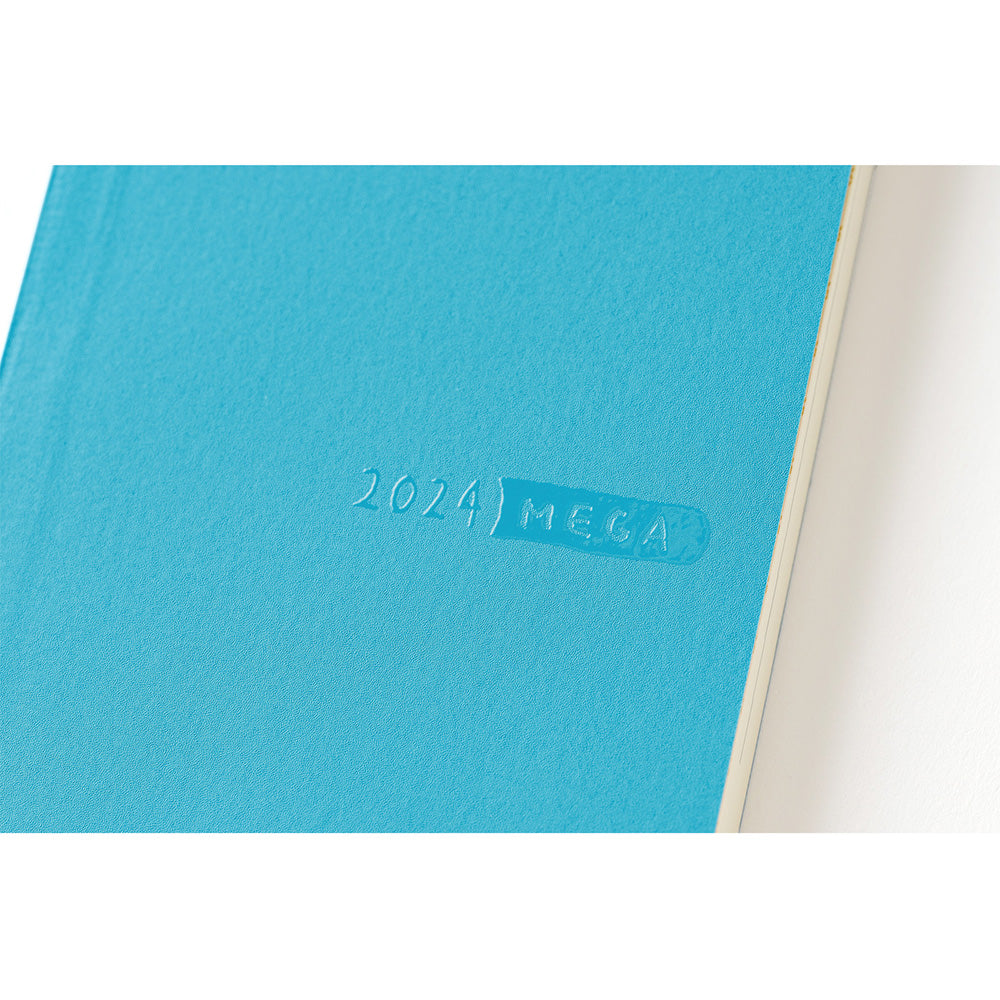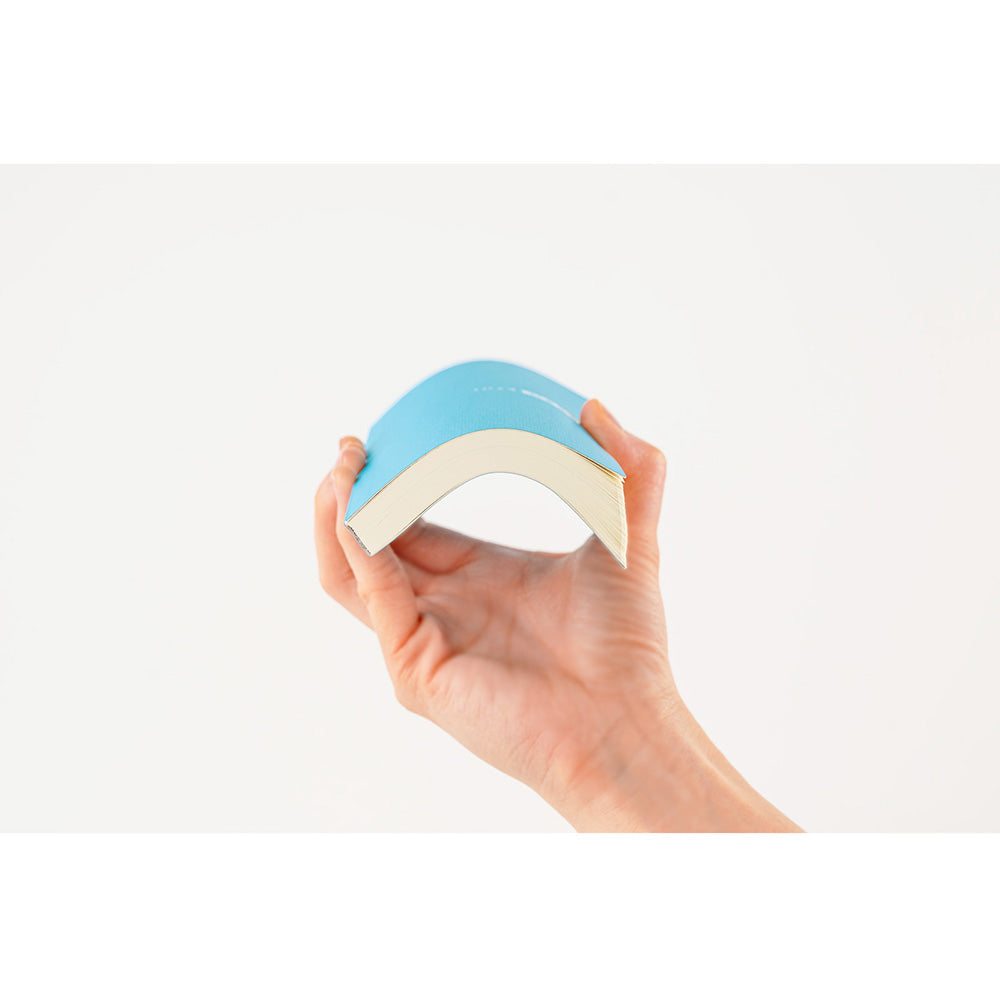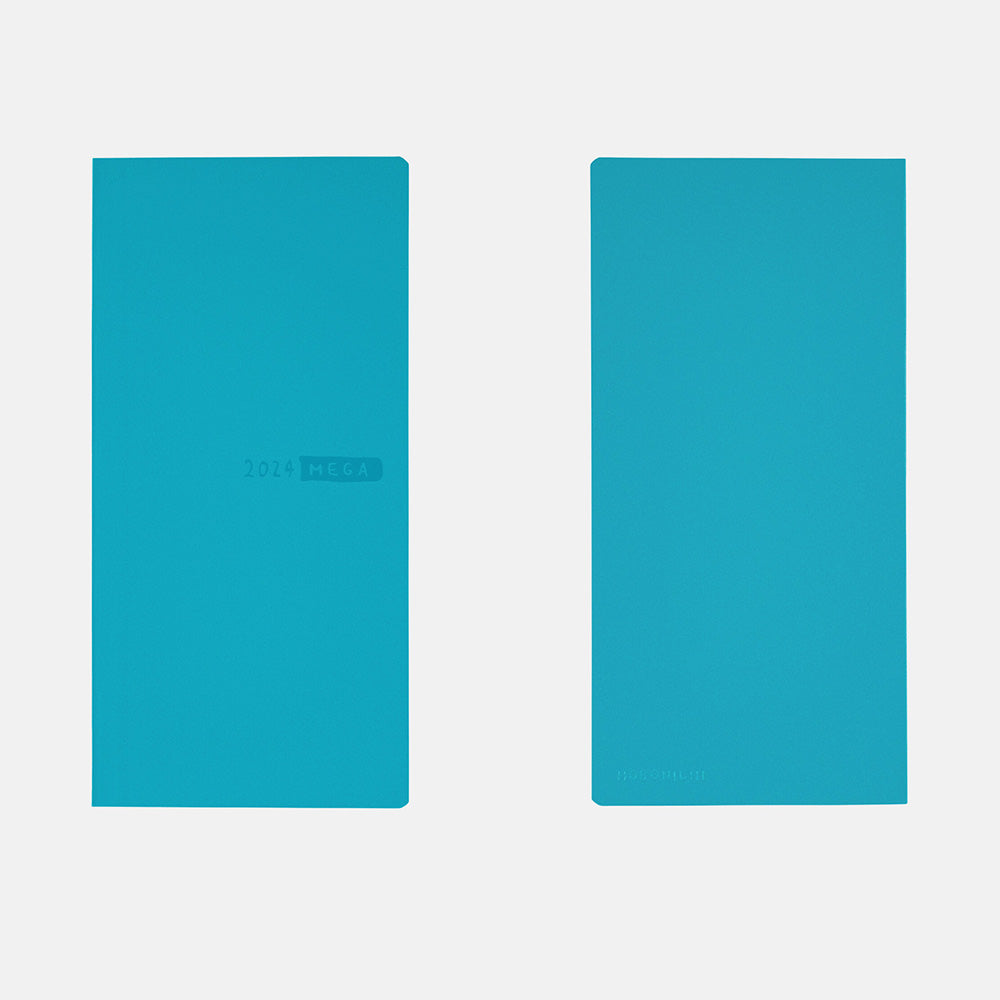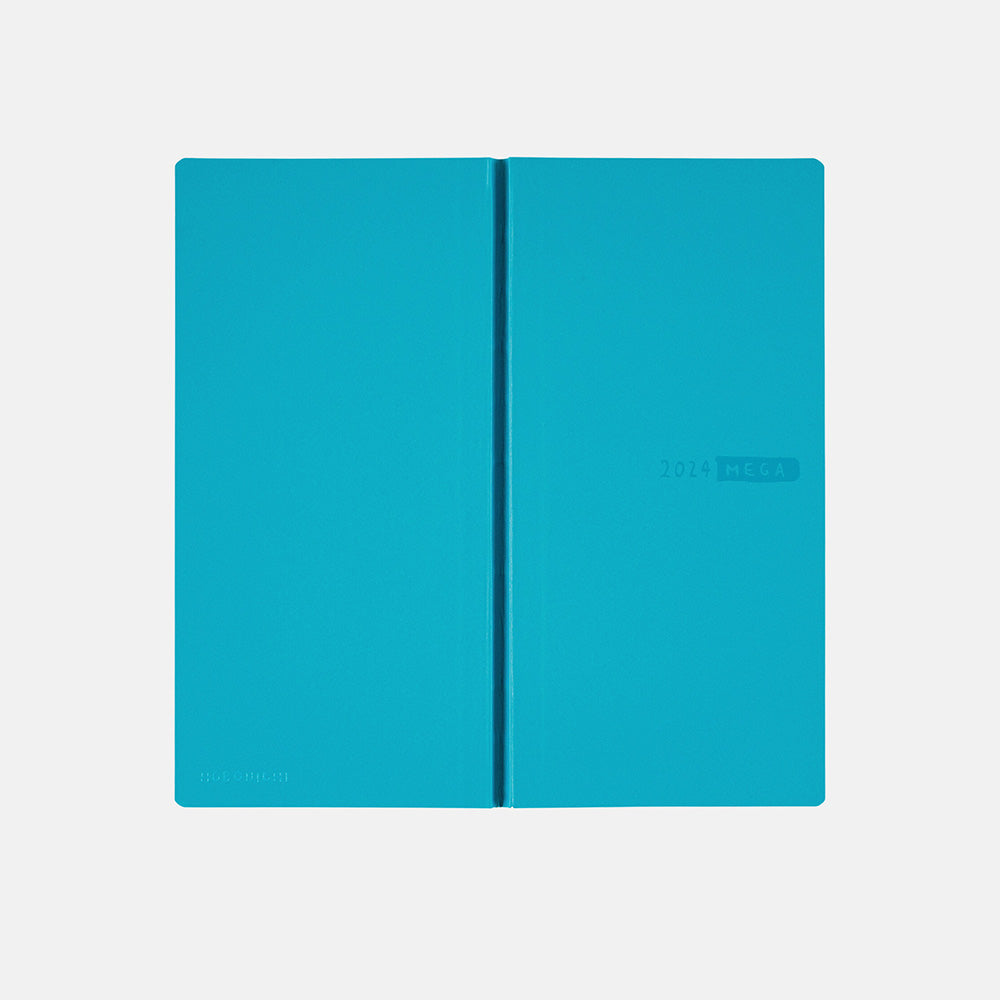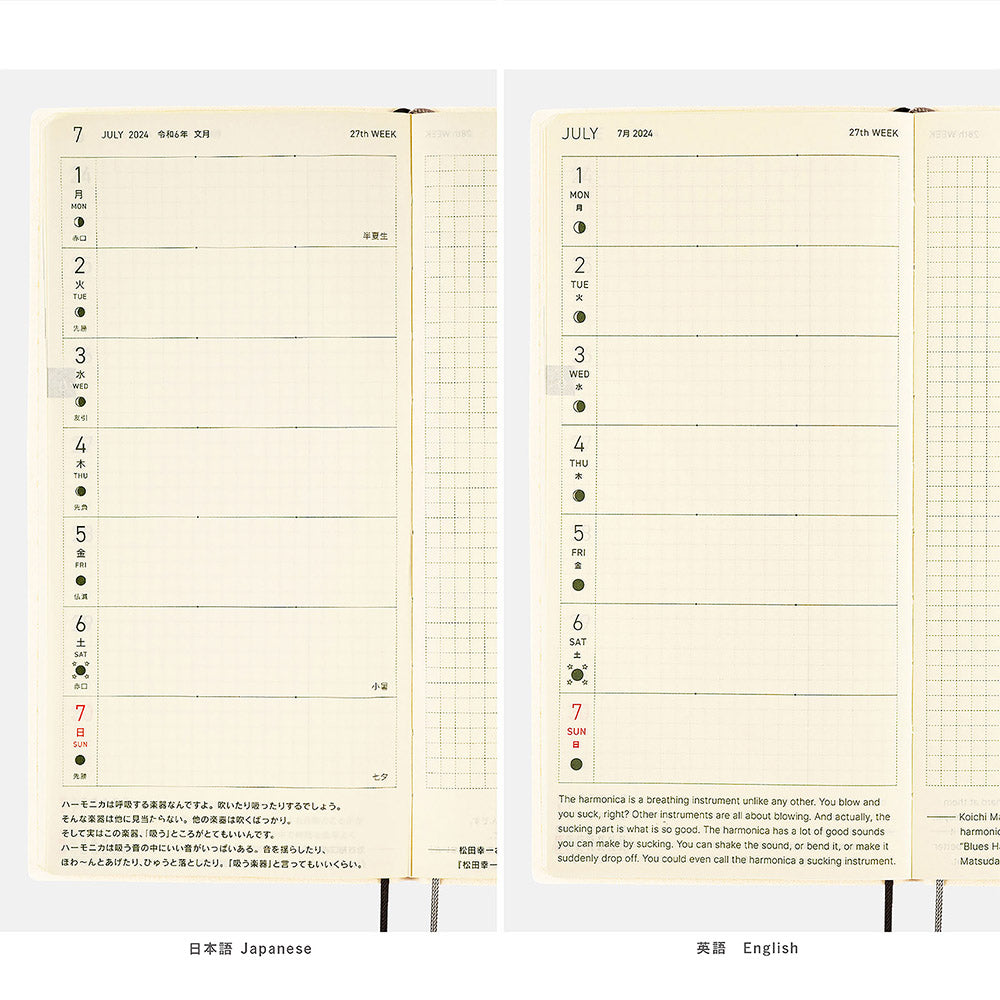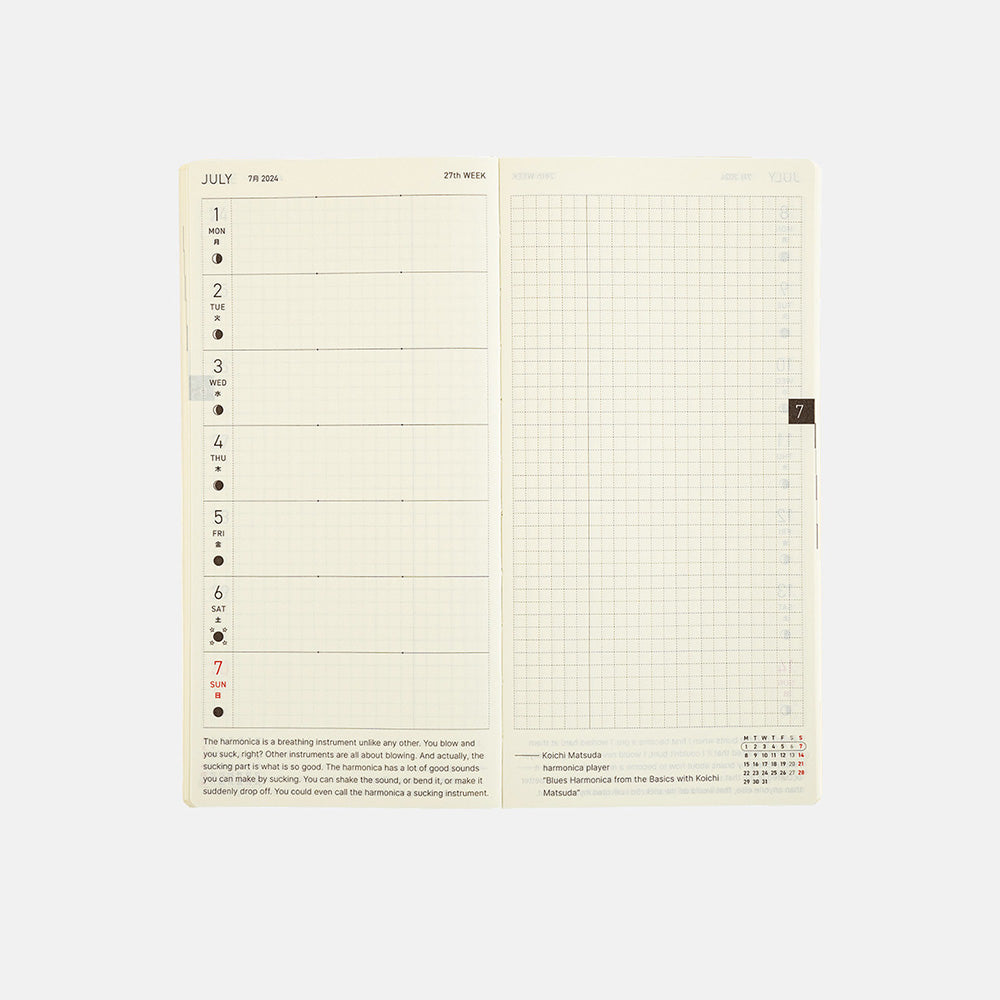 Hobonichi Mega Weeks Sneaker: Aqua Blue 2024 ENG
In stock
Hobonichi Mega Weeks Sneaker: Aqua Blue 2024 ENG
This long-wallet size weekly Hobonichi Techo has the cover design attached to the book. Softcover book with a PVC cover. The calming navy fits well in any setting, and the book is easy to use. The Weeks Mega contains nearly three times as many blank graph paper pages.

The Sneaker series books are a lot like paperback books, the book is easy to carry with you in your hand or pocket. In Sneaker series the Mega- and Hobonichi -logos are embossed on the cover. The Sneaker series does not contain attached bookmarks. Instead, the book comes with reusable clear sticky notes you can use to mark the pages you need.
The Weeks calendars also have the amazing Tomoe River -paper, in Weeks the paper color is cream. Opens lay-flat, so writing in this calendar is really easy.
This book is too small to be used with cover on cover.
Size
H: 182 x W: 88 x T: 12 mm / H: 7.4" x W: 3.7" x T: 0.4"
*Specifications may vary slightly

Weight
Approx. 178 g
Main material

PVC, paper

/ Paper
Language
English
Pages

384

pages
Paper Type / Binding
Thin, light Tomoe River paper resistant to bleeding and designed for planners / Stitch-binding
Graph Paper Size
3.55 mm
Start of Week
Monday-start week
Yearly Calendar
2023, 2024, 2025
Yearly Index
Jan. - Dec. 2024 (2 pages)
Monthly Calendar
Dec. 2023 - Mar. 2025 (32 pages)
Daily Quotes
One per week (English)
Weekly Pages
Nov. 27, 2023 - Jan. 5, 2025 (116 pages)
*All weekly pages include quotes.
Graph Paper

217

pages
Bonus Pages
Shorthand Note-Taking / Using Common Items to Measure Size / My 100 / An Interview with Myself / Seasonal Sweets to Make at Home / Solar Terms / Emergency Preparedness / Age Table / Conversion Chart / Getting the most of Hobonichi / Contact List / Personal Notes
Listed Information
Week of the year / Rokuyo (traditional Japanese calendar) / Solar terms / Japanese holidays / Moon phase (weekly pages include every phase, monthly calendars only include full and new moon)
Packed with love
Fast international shipping
Secure Payments