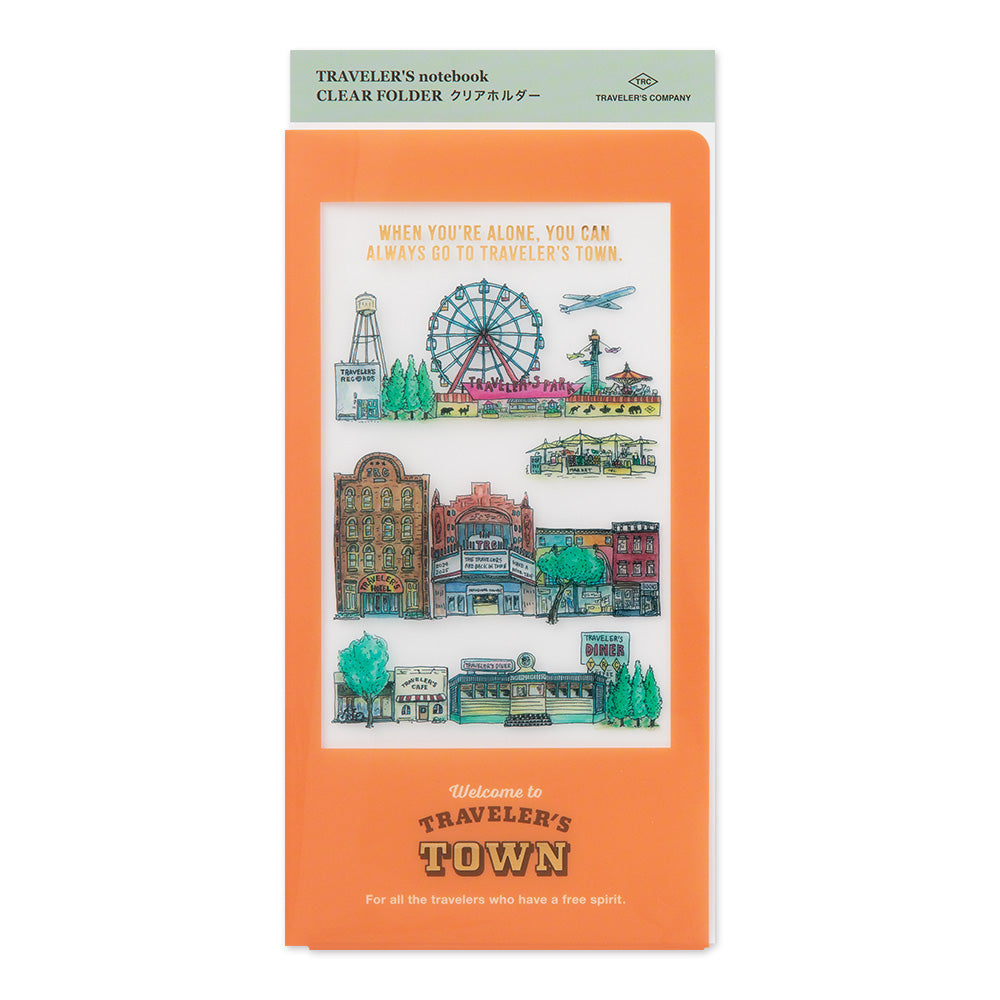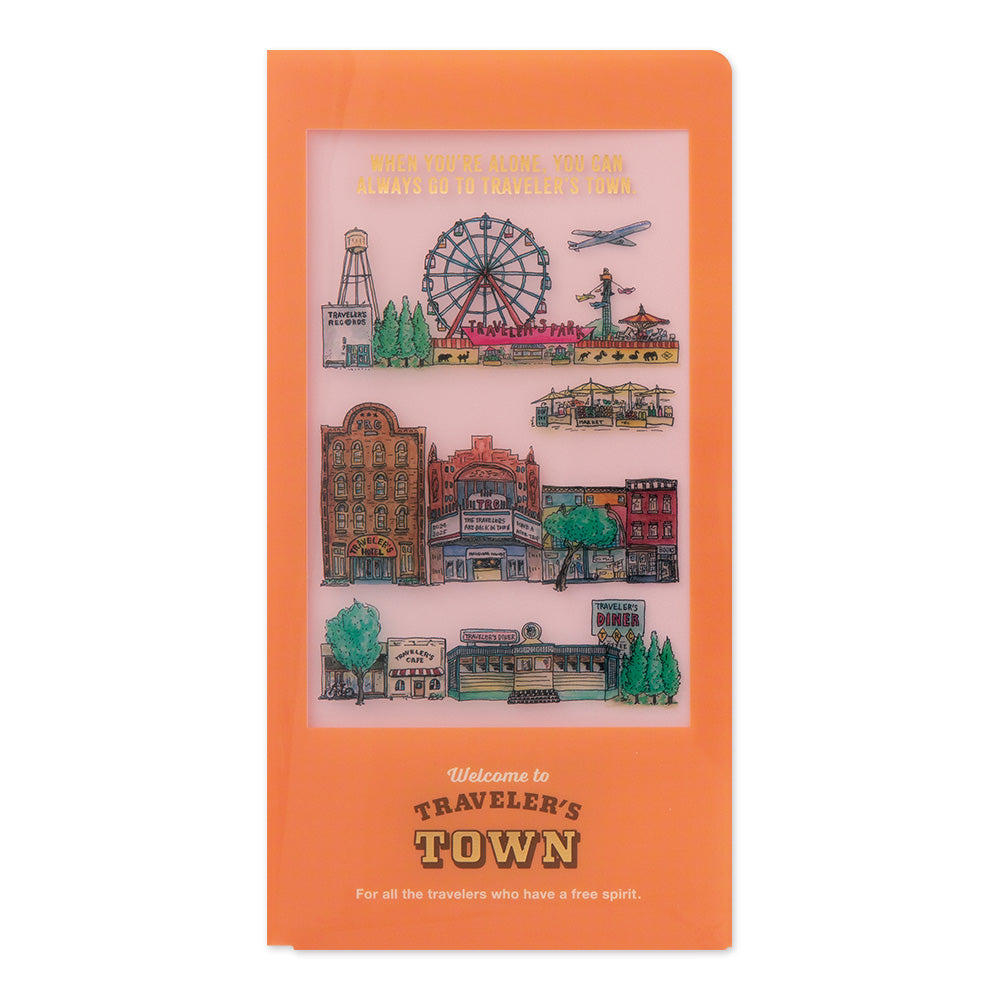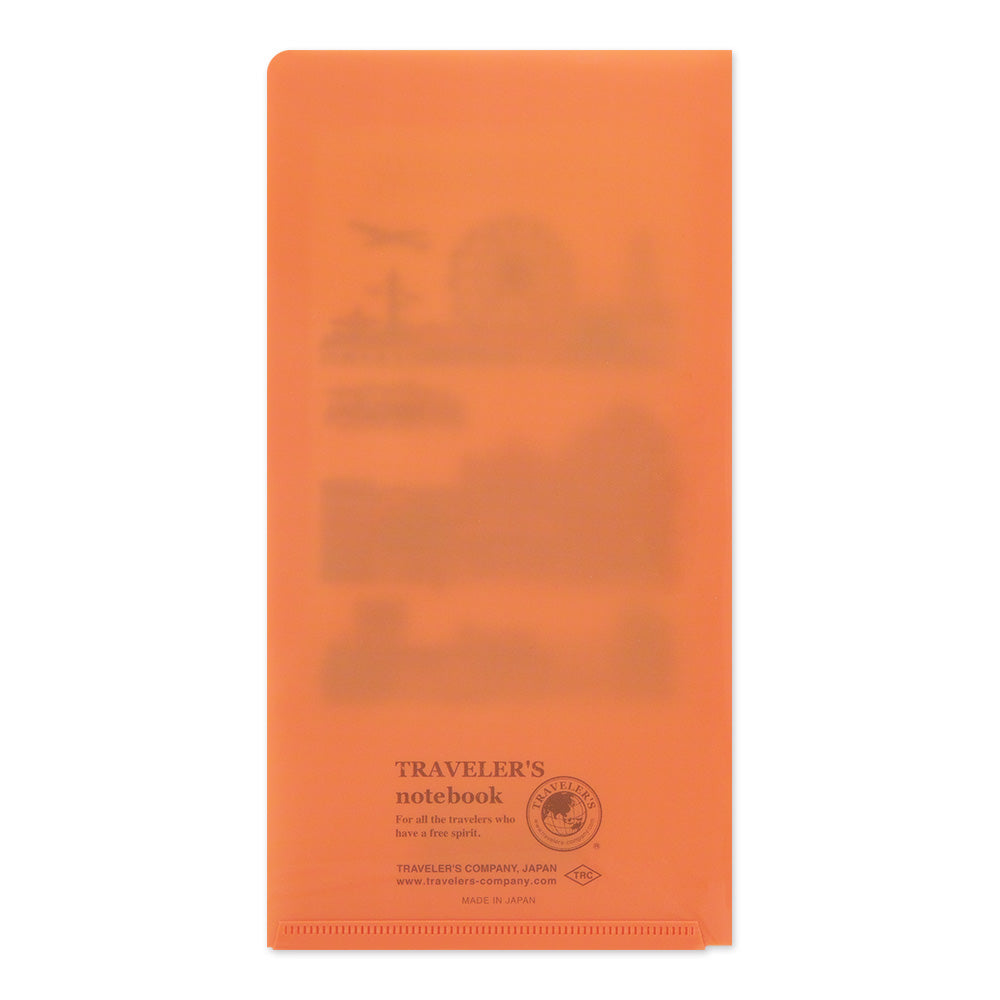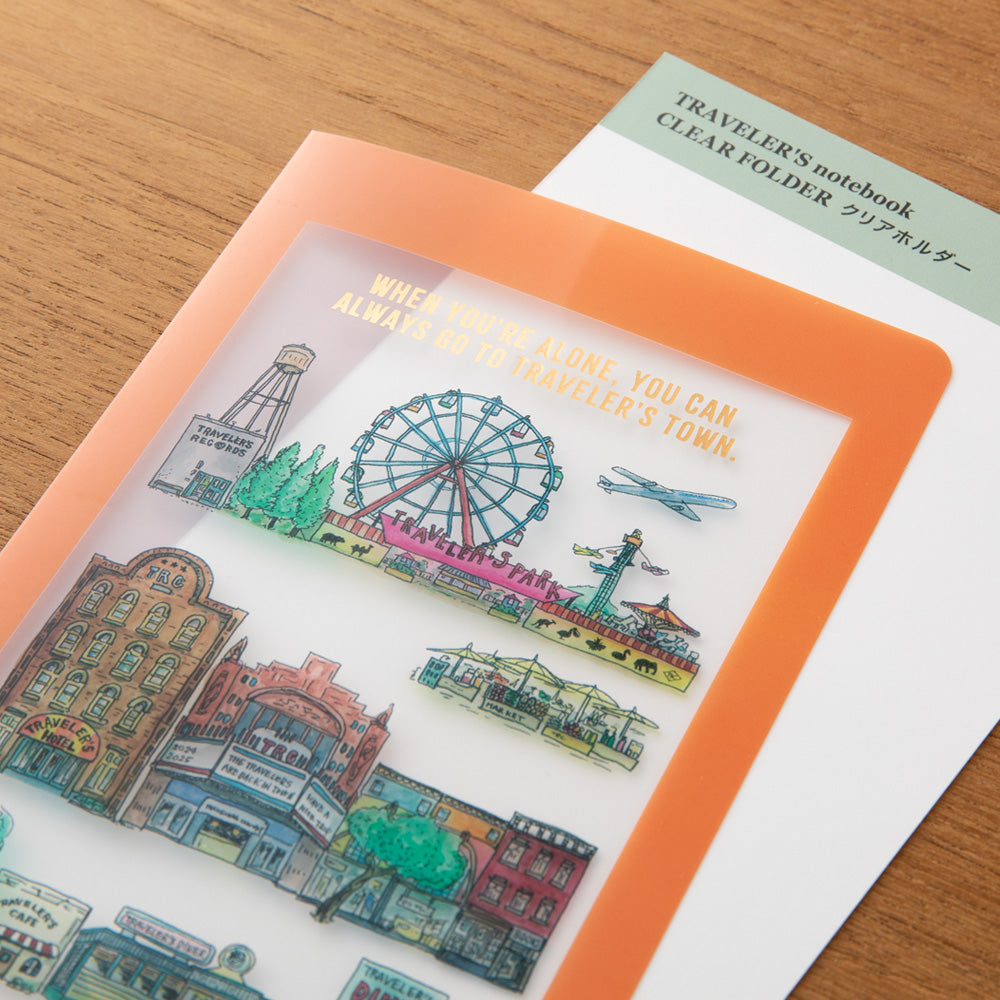 Traveler's Company Traveler's Notebook 2024 Clear Folder Regular Size
In stock
Please note!
This is a pre-order item.
Shipping approximately on week
40.
TRC Traveler's Notebook 2024 Clear Folder Regular Size
This folder features a design exclusively for 2024 and comes in a size perfect for taking along with your TRAVELER'S notebook. postcards and other documents.
We designed the 2024 limited edition in the TRAVELER'S TOWN motif that combines printed graphics with messages and other elements in gold leaf.
We want people to spend the year 2024 feeling like they are traveling through a TRAVELER'S TOWN that warmly welcomes all travelers.

H214 x W110 x D1 mm

MADE IN JAPAN
Packed with love
Fast international shipping
Secure Payments