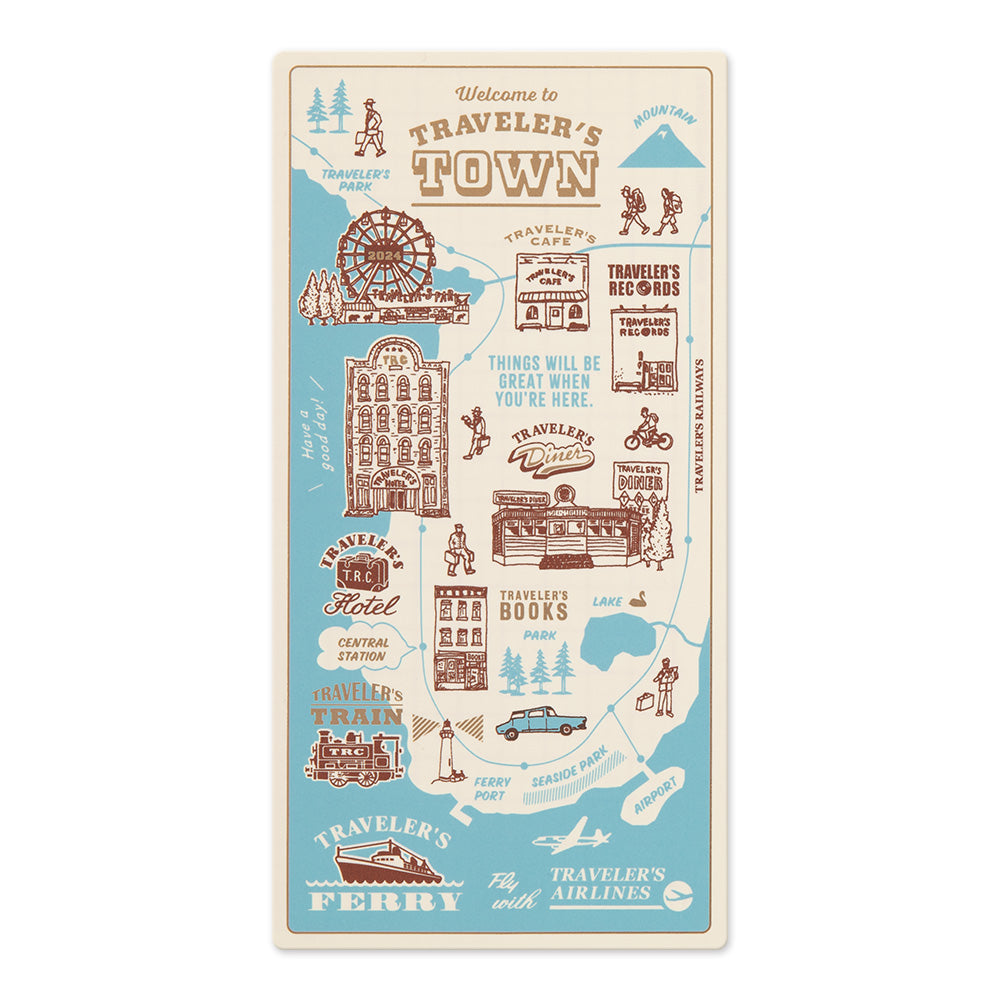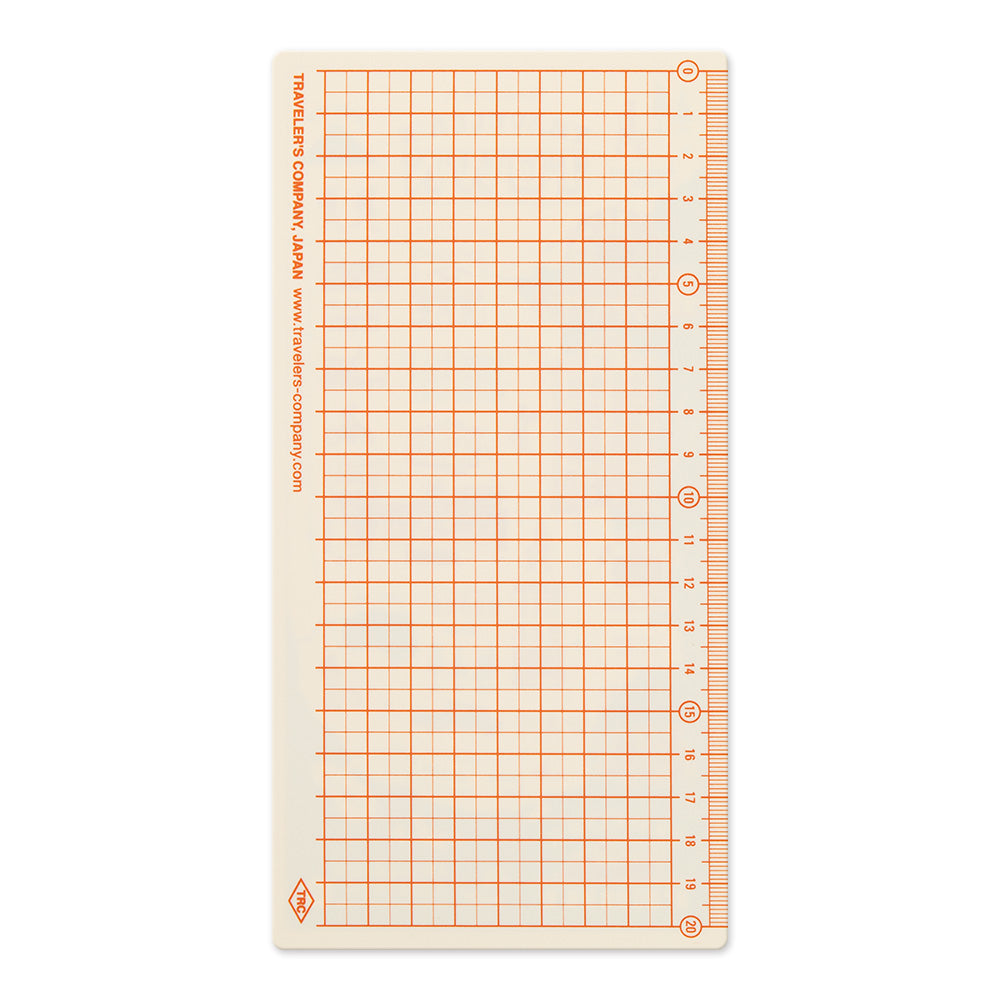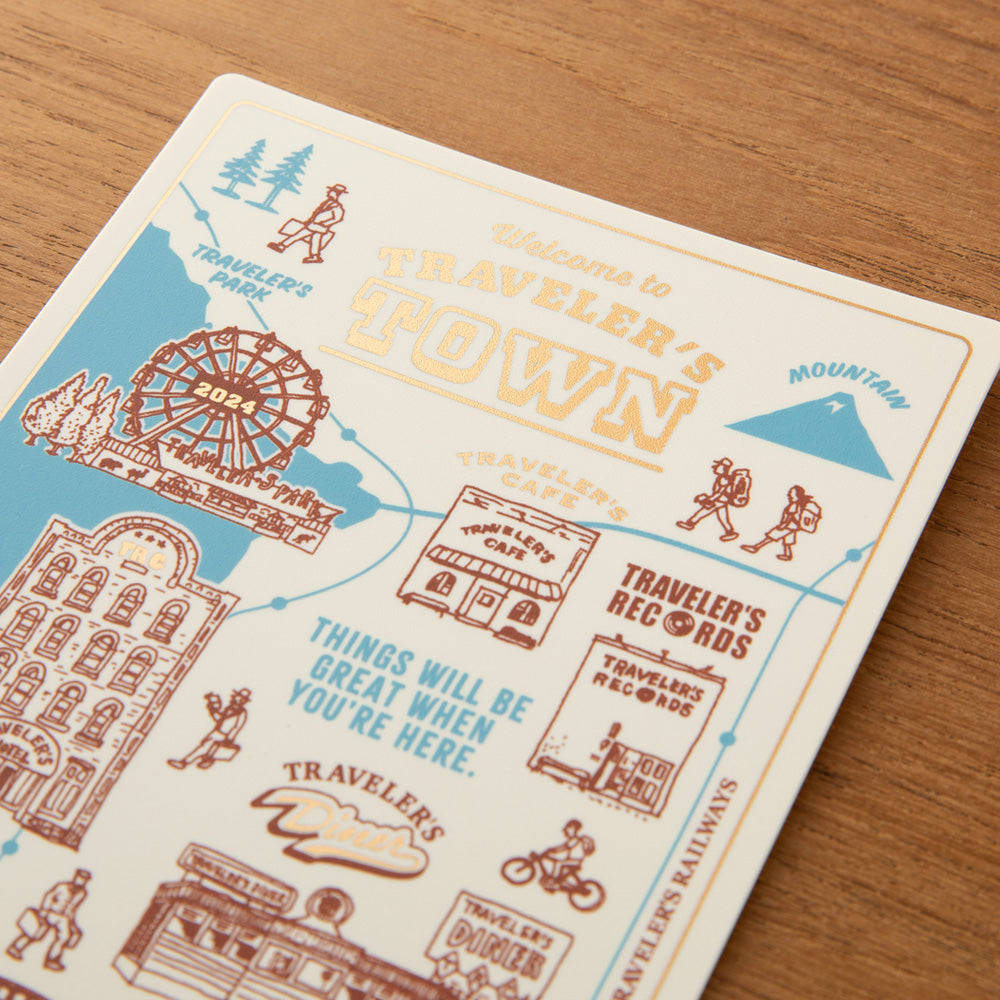 Traveler's Company Traveler's Notebook 2024 Underlay Regular Size
In stock
Please note!
This is a pre-order item.
Shipping approximately on week
40.
TRC Traveler's Notebook 2024 Underlay Regular Size

This is a useful mat to achieve goals in various scenarios, including writing while standing, as a bookmark to instantly open to a certain page, and draw straight lines. For the 2024 edition, we have designed a TRAVELER'S TOWN theme. The Regular Size features a map of a TRAVELER'S TOWN. traveling through a TRAVELER'S TOWN that warmly welcomes all travelers.
Back: Grid of 5mm sections, serves as a 20cm-long scale, made of polypropylene
H210 x W106 x D1 mm
MADE IN JAPAN
Packed with love
Fast international shipping
Secure Payments