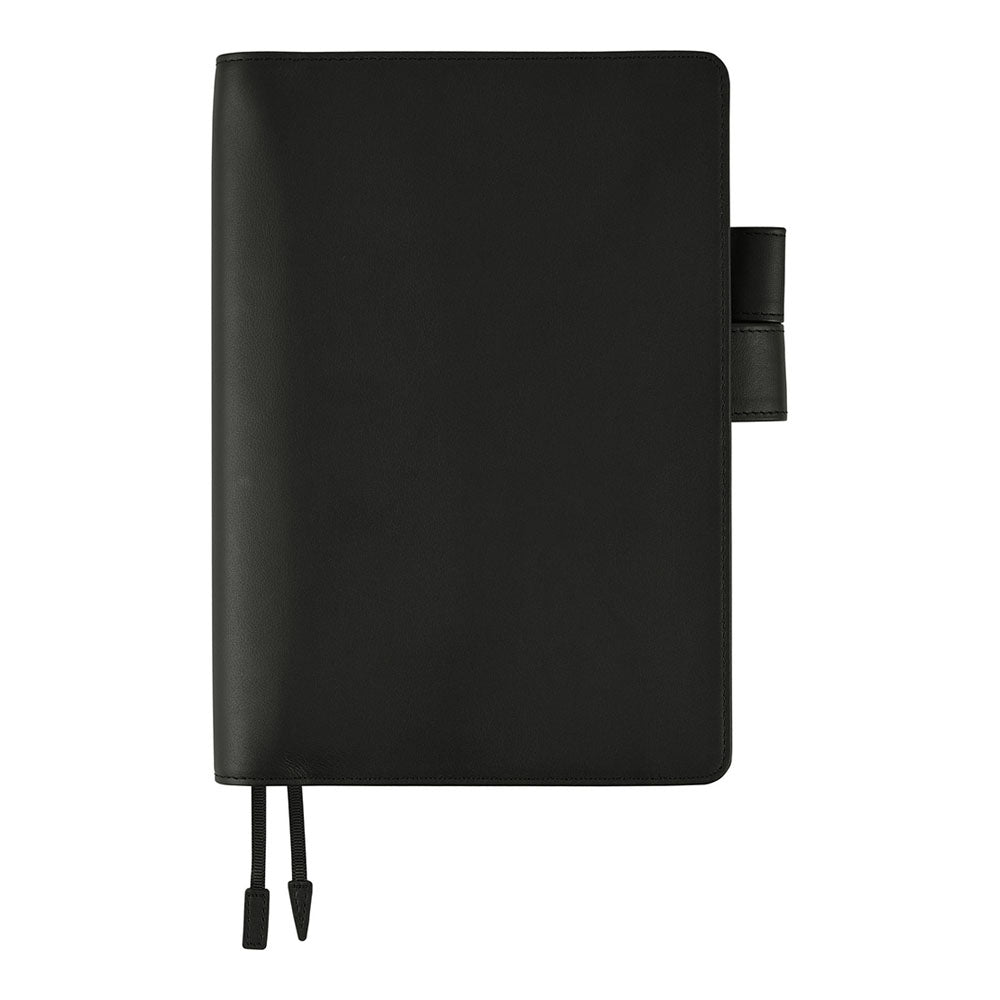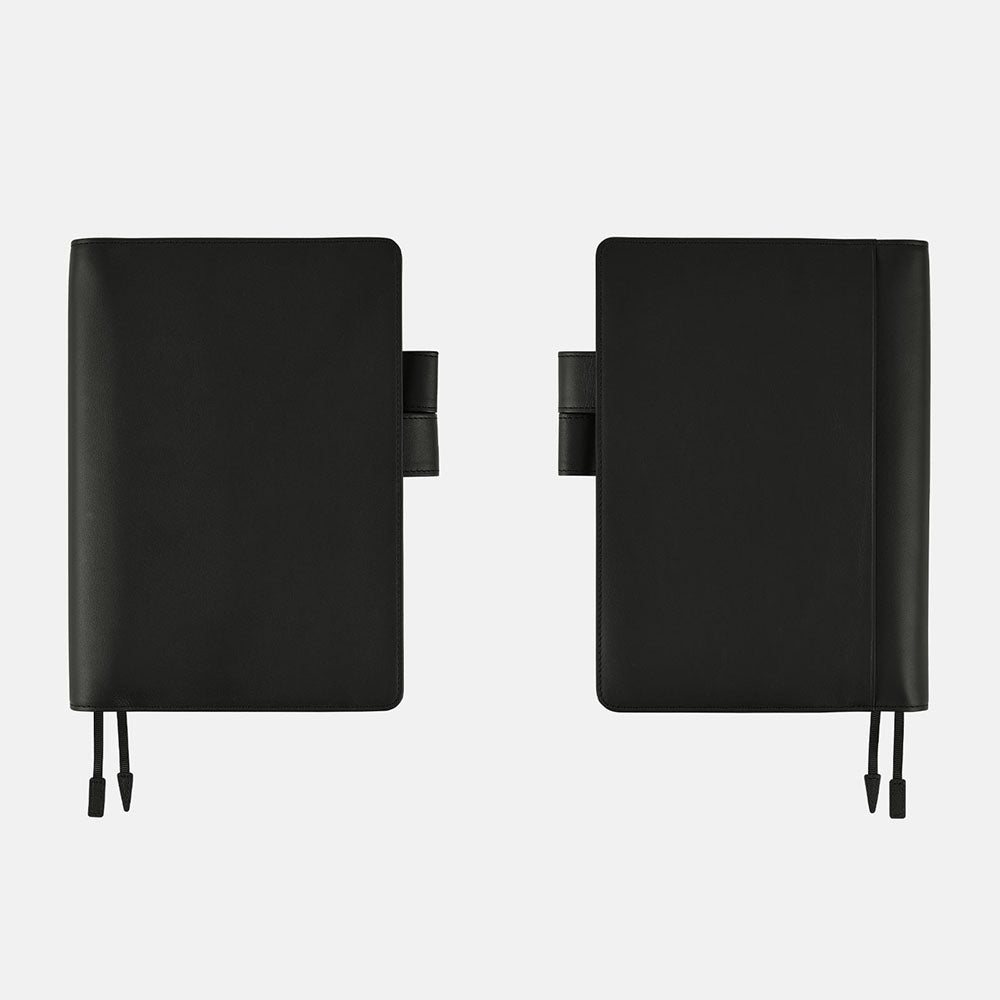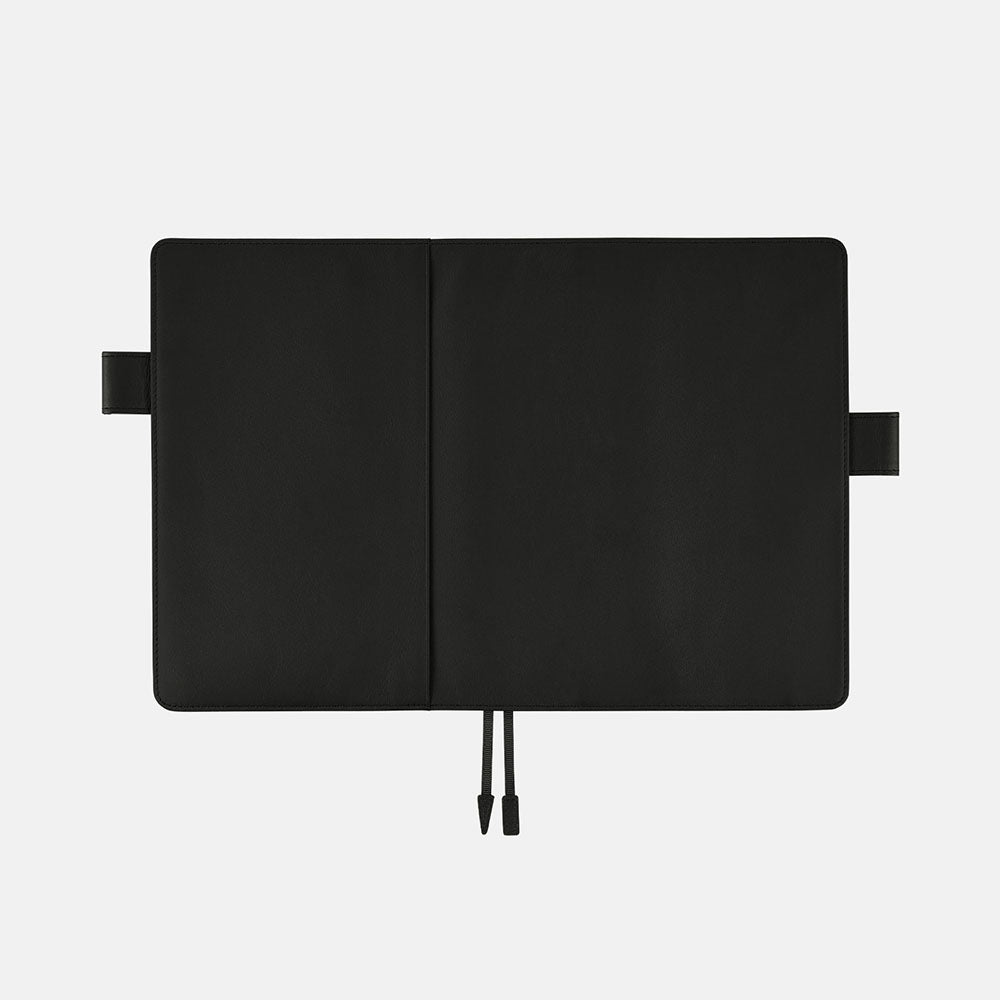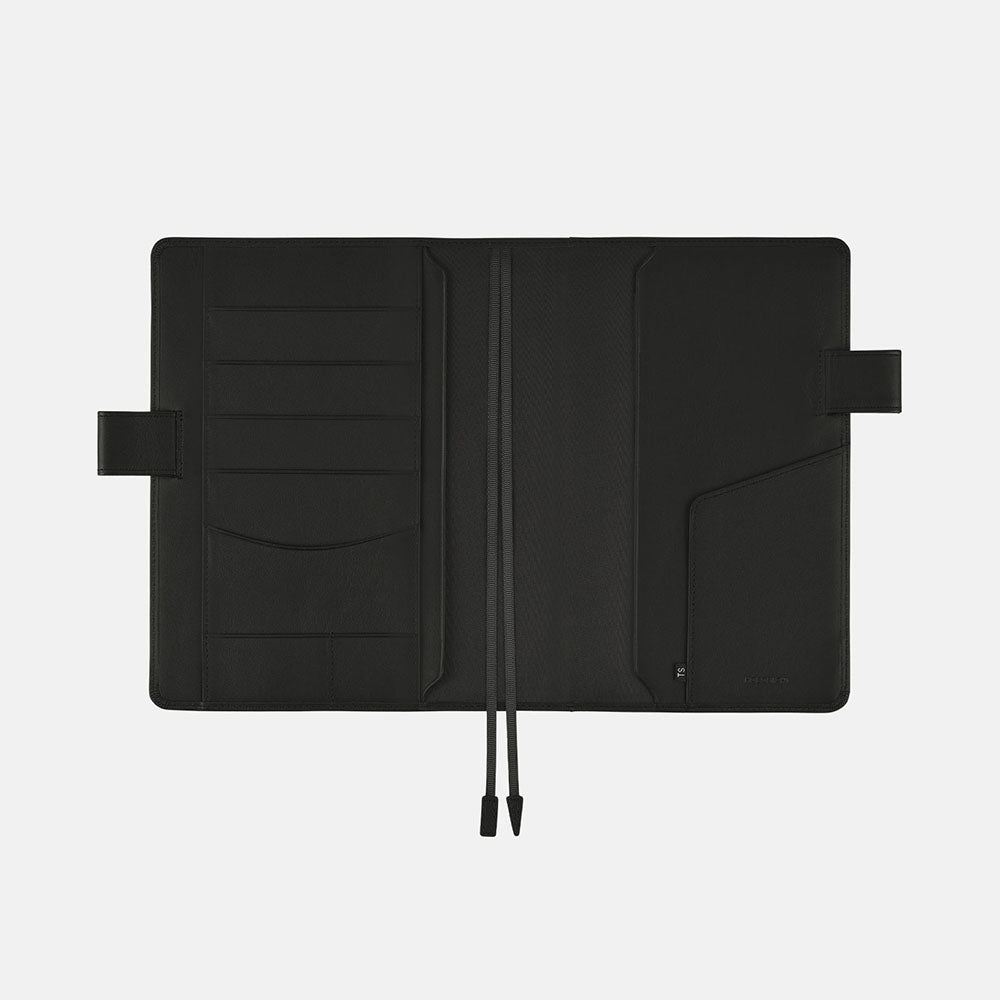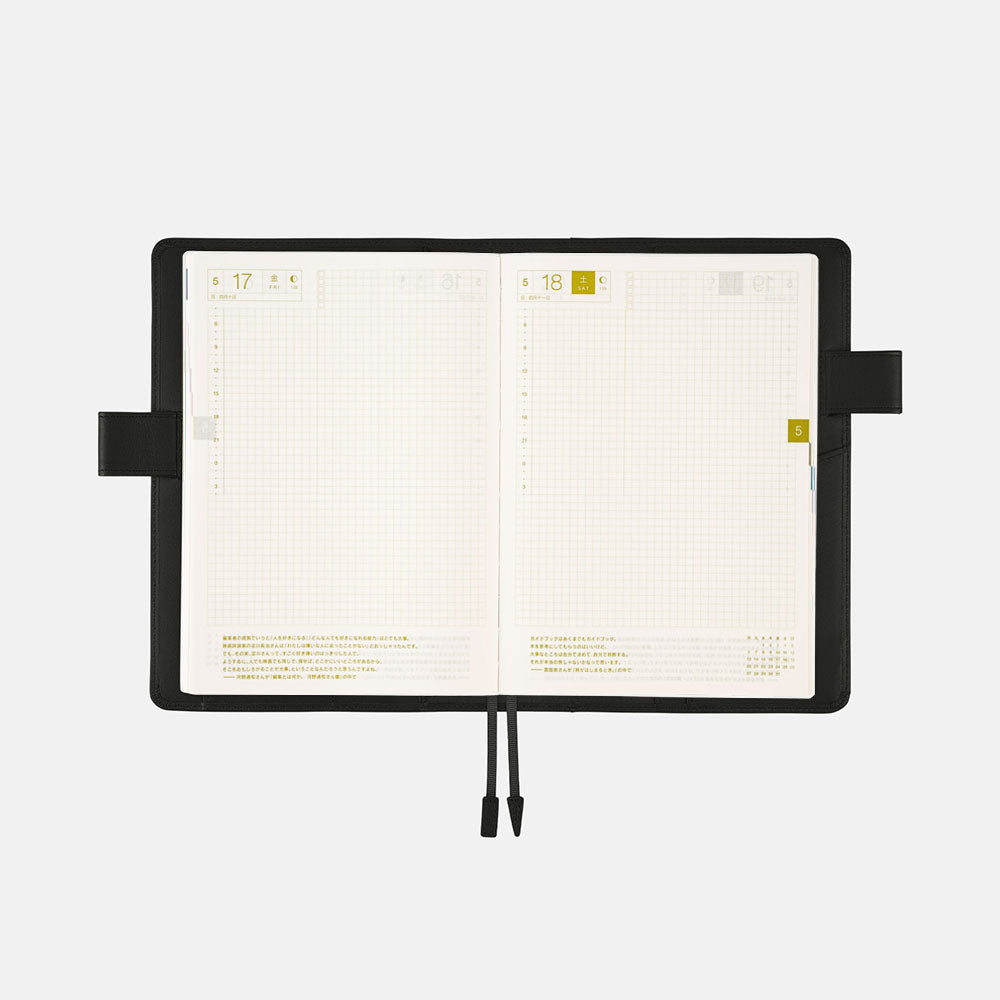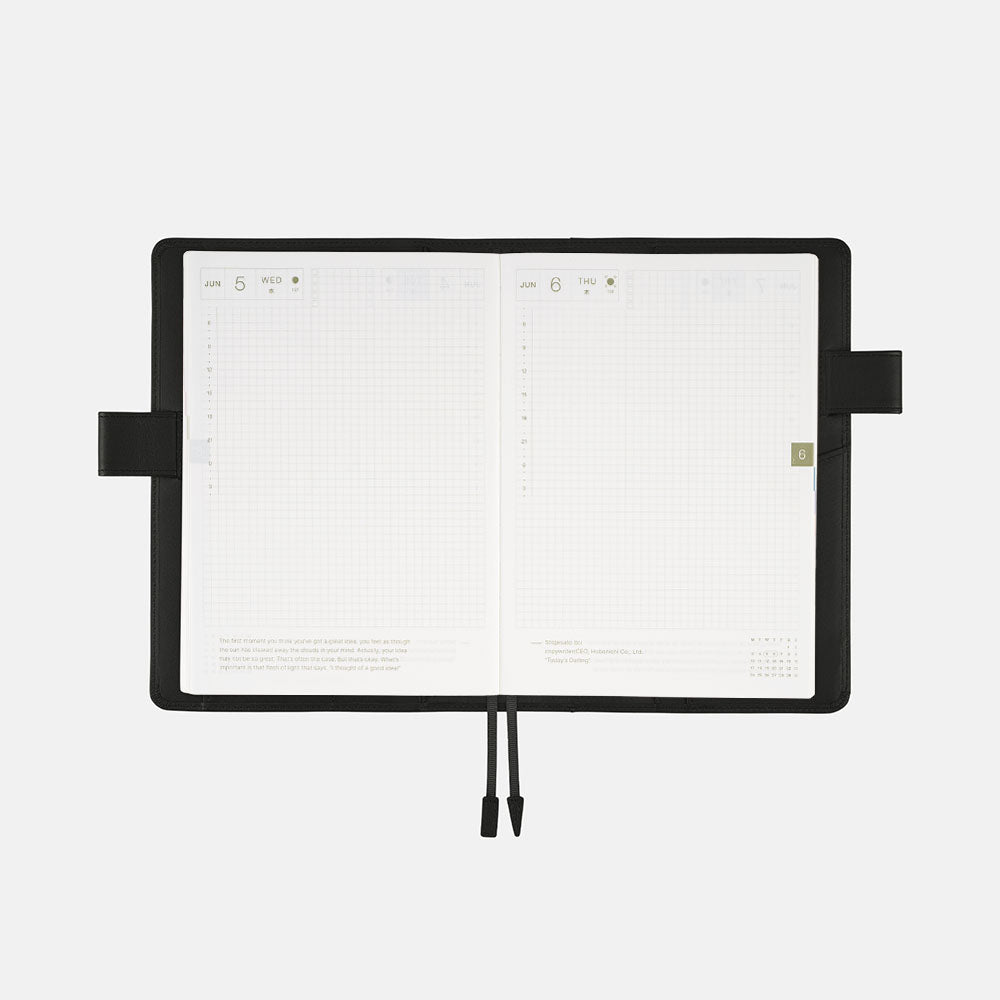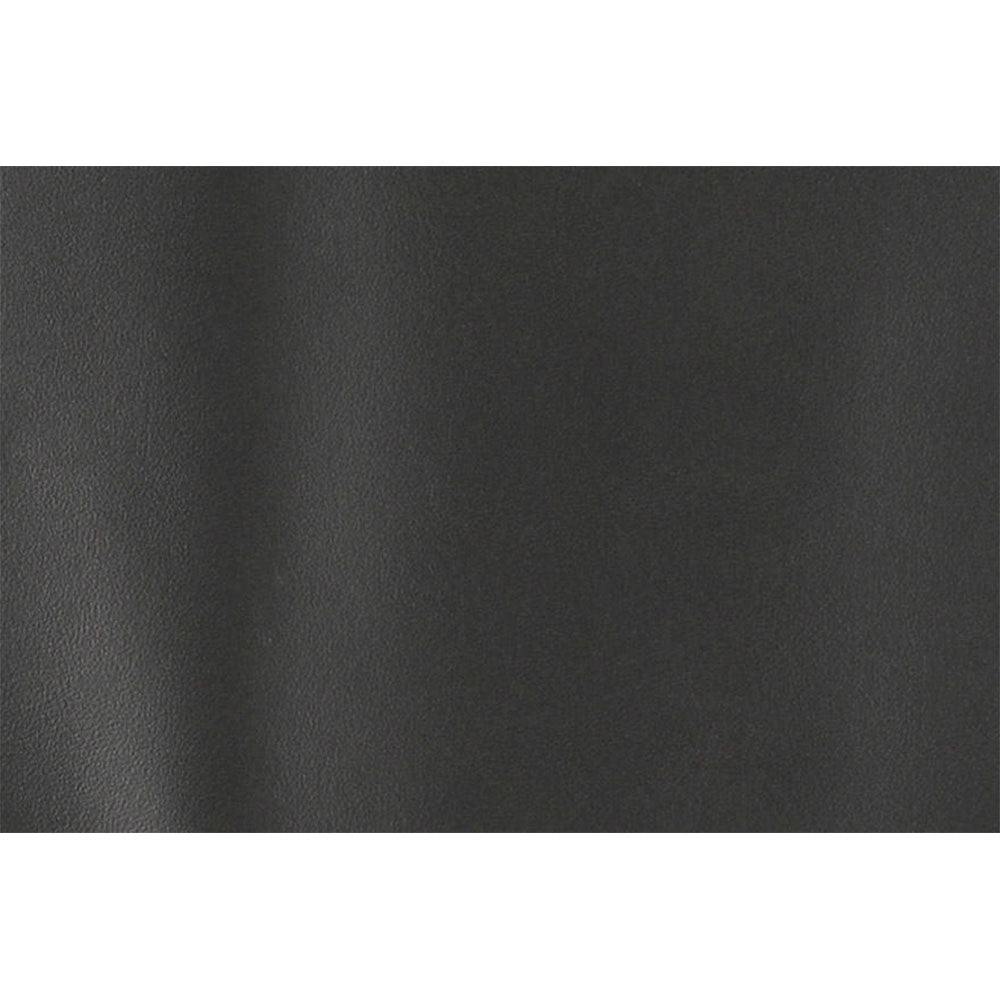 Hobonichi Leather: TS Basic - Black [A5] Cousin COVER
In stock
Hobonichi Leather: TS Basic - Black [A5] Cousin COVER
Measurements : H: 228 x W: 337 x T: 3 mm
Material: Leather
Weight Approx. 170g

A cover that fits an A5 size Hobonichi Techo book. This matte black leather cover was created in collaboration with graphic designer Taku Satoh. This leather is soft from the very start and forms nicely into your hands.

Please don´t use Cover on Covers with leather planners, since the leather doesn`t like that.
PLEASE NOTE! Planner books are sold separately.
Packed with love
Fast international shipping
Secure Payments