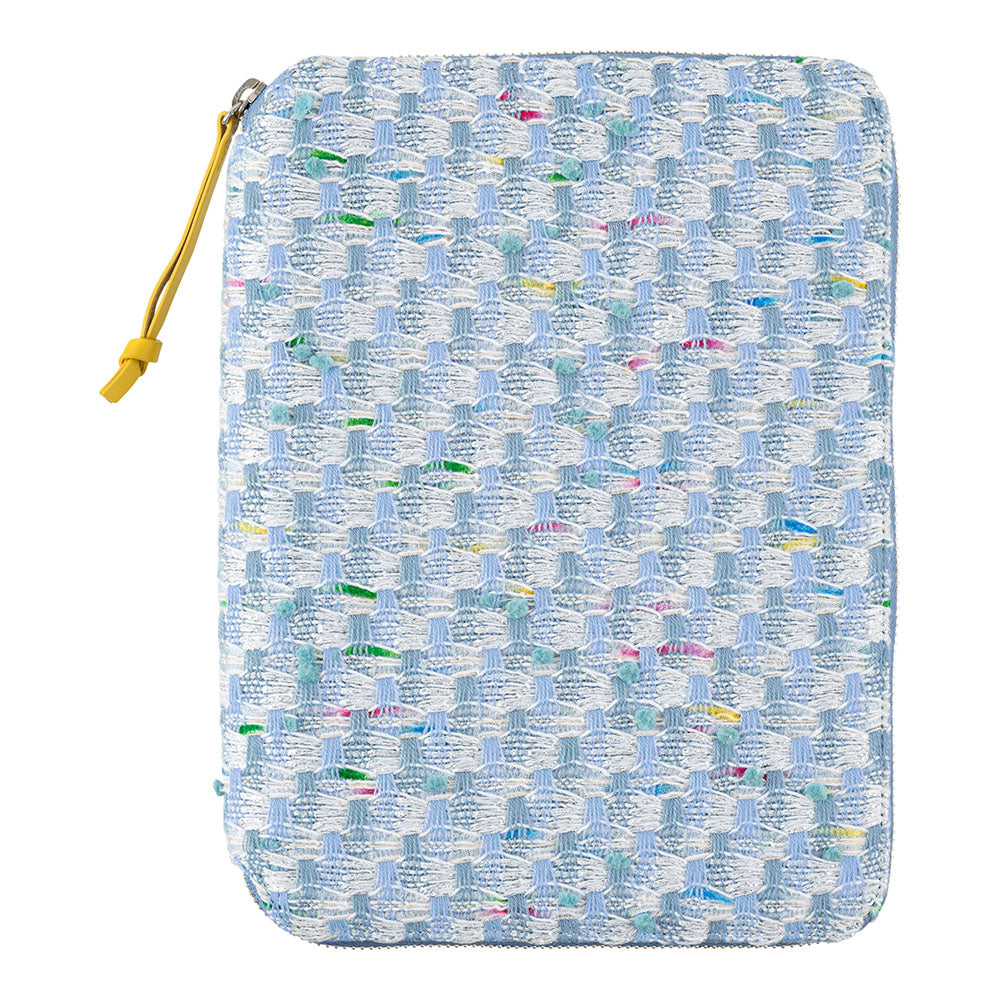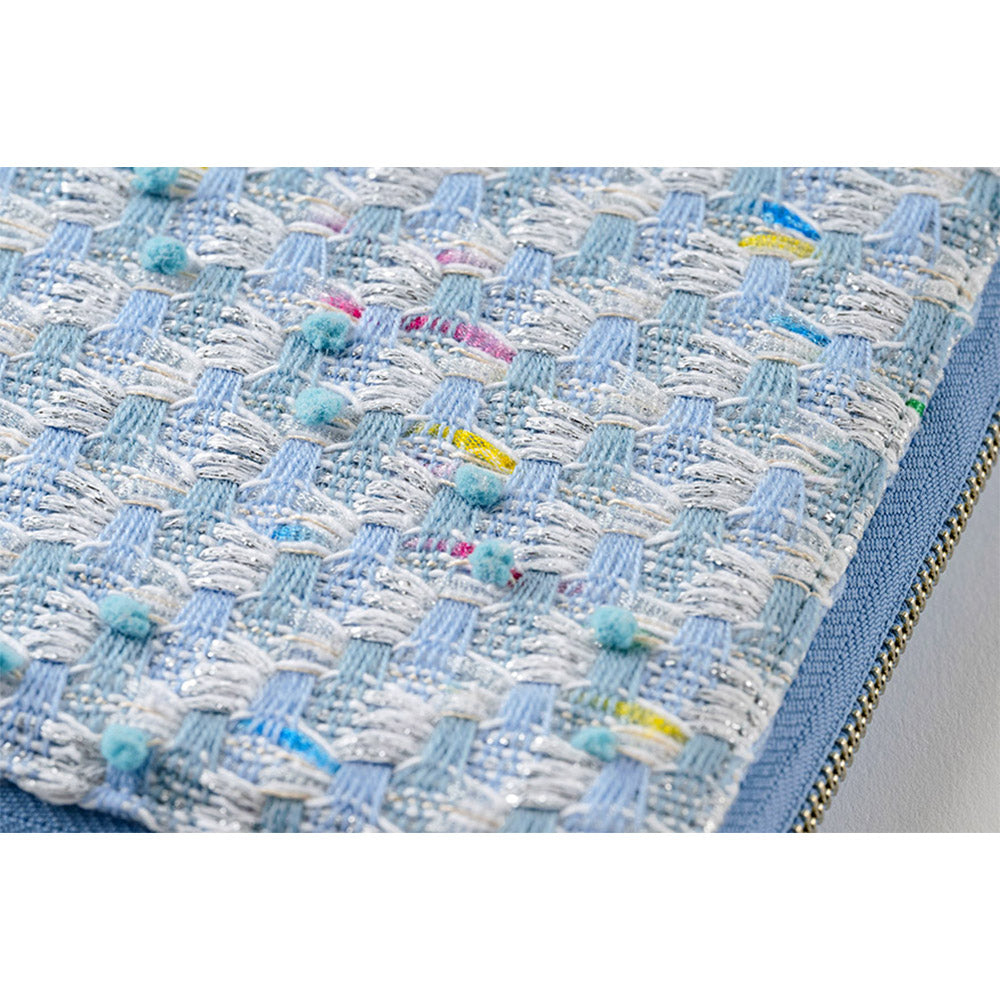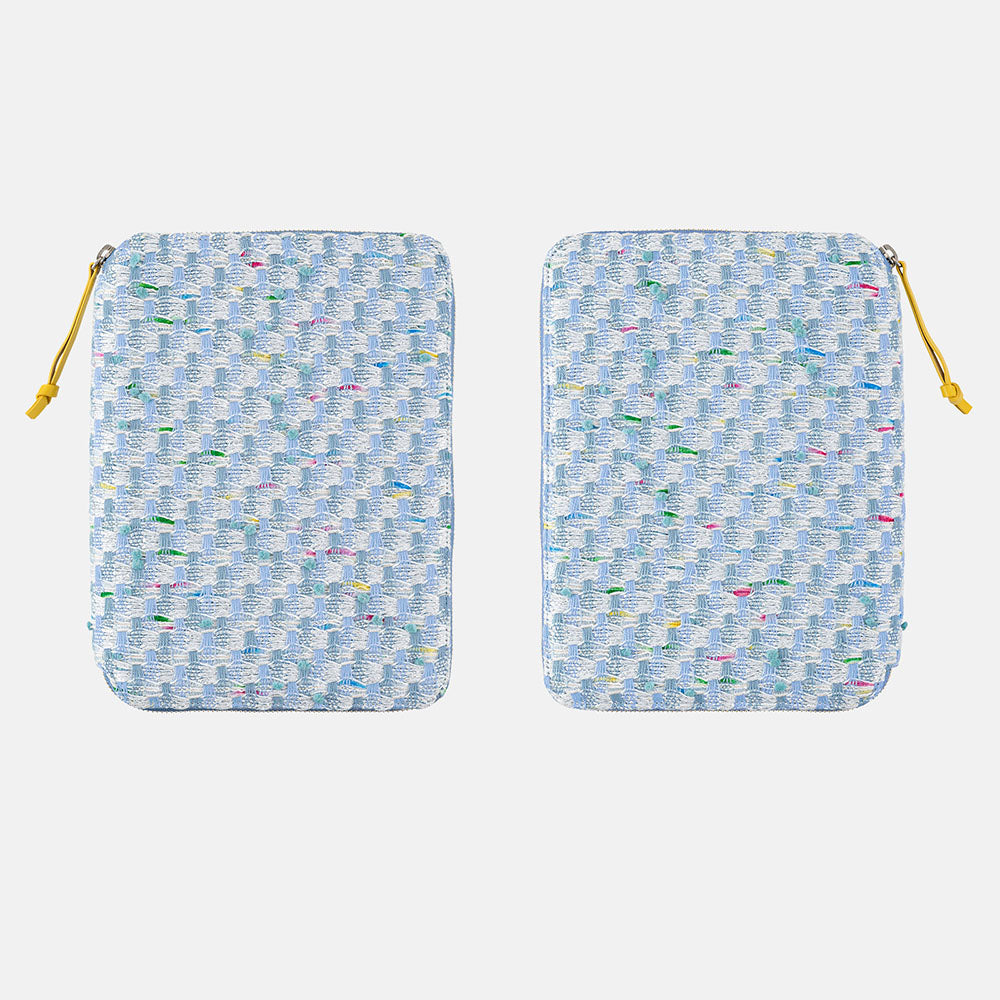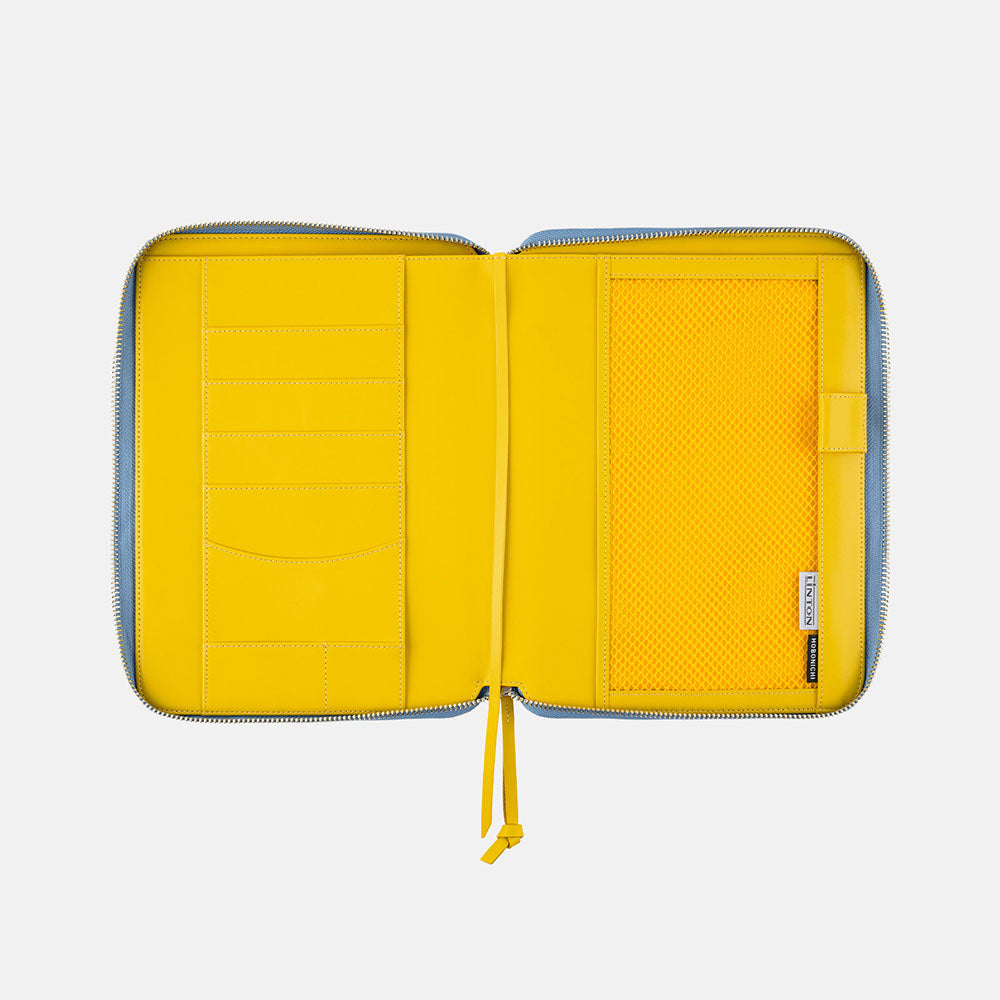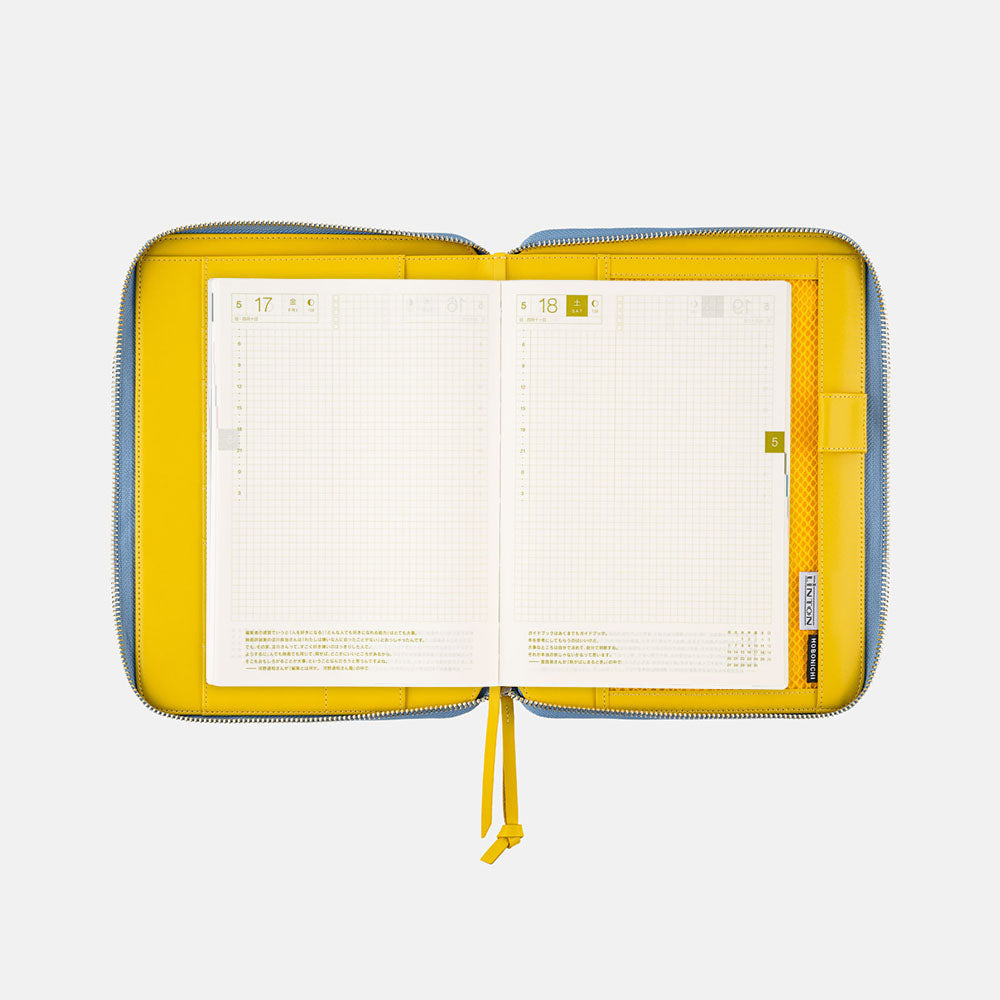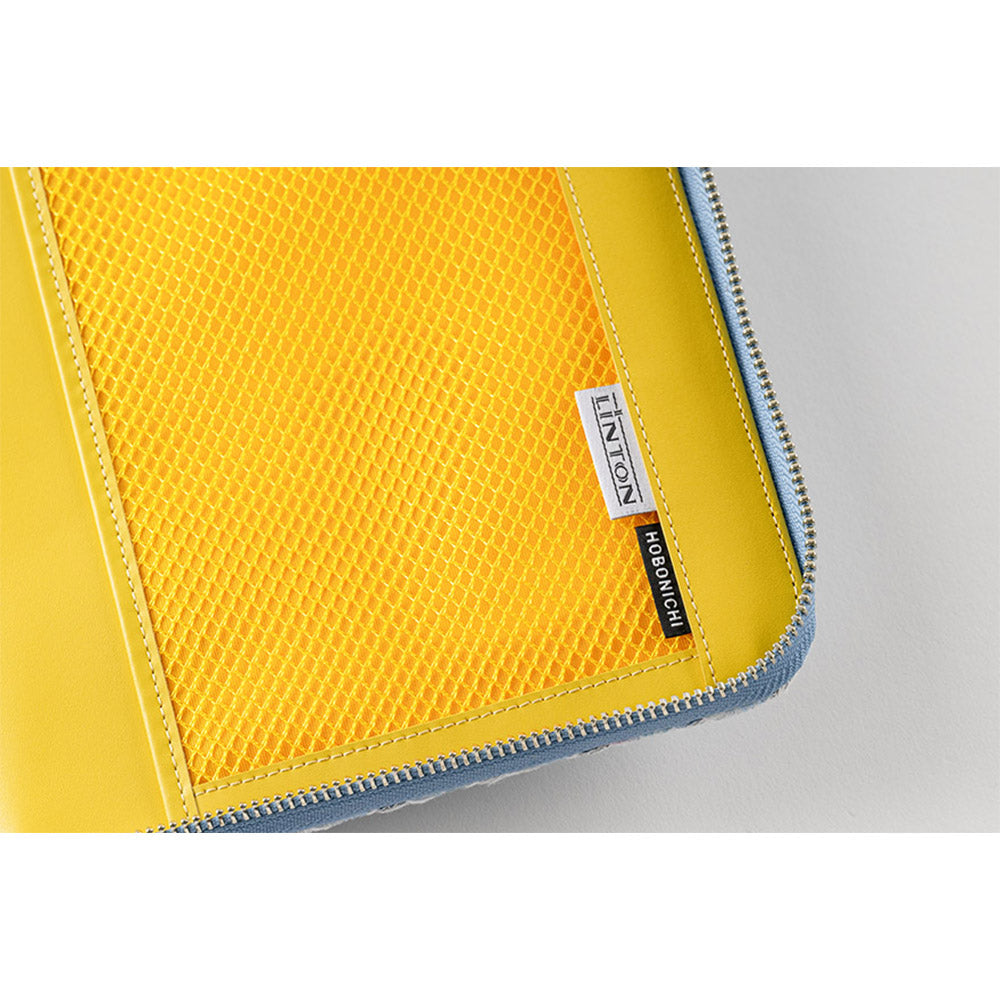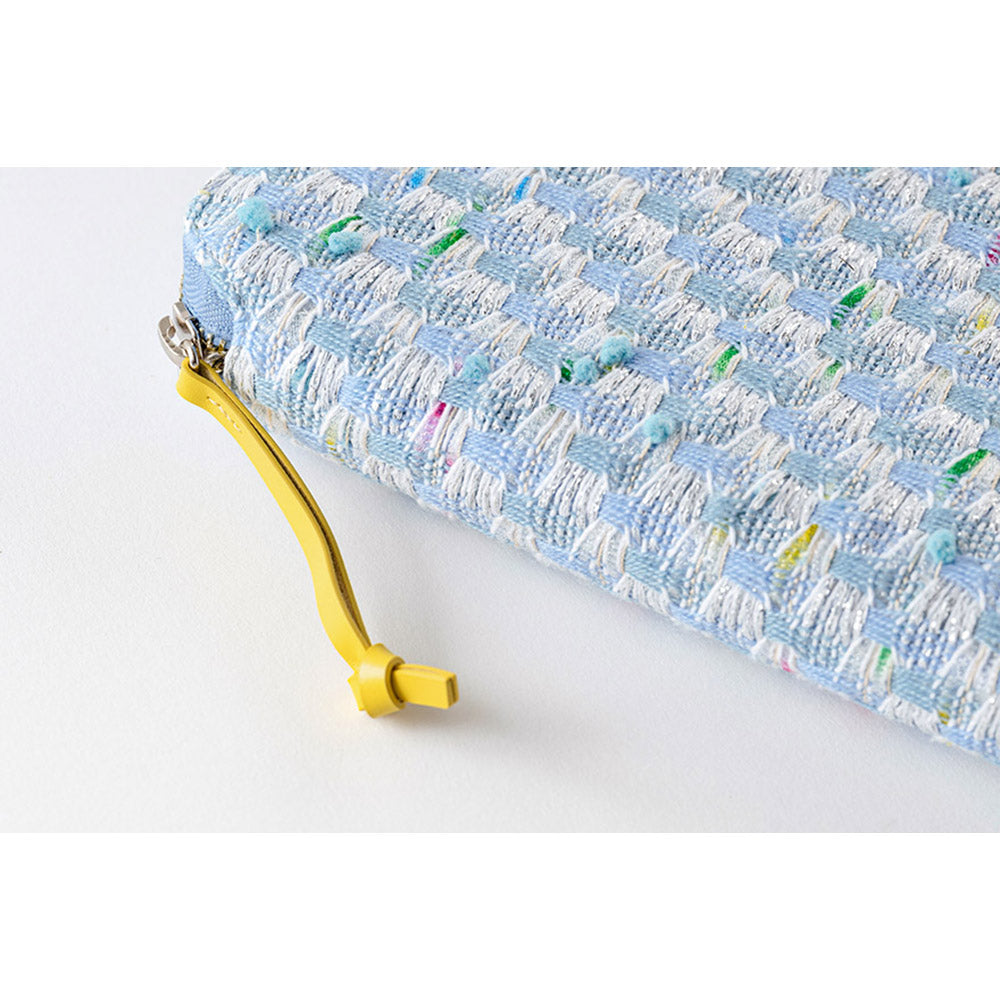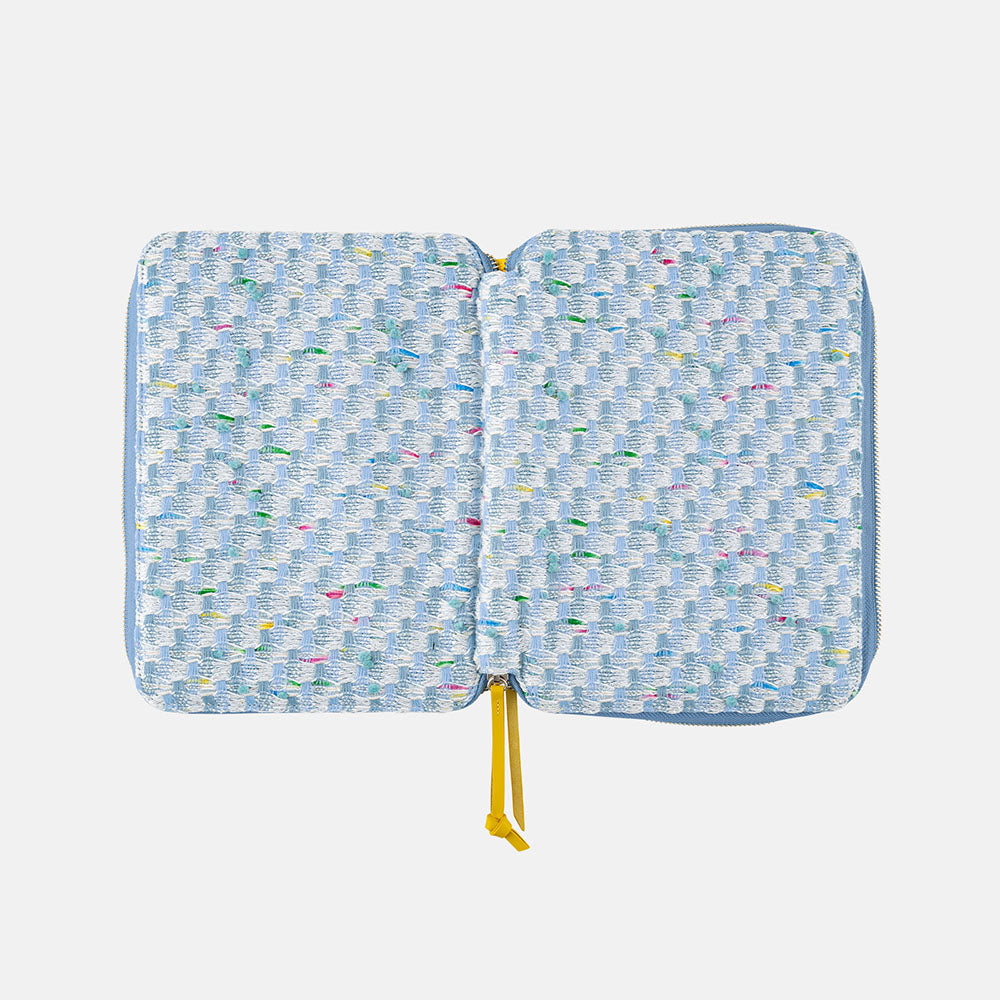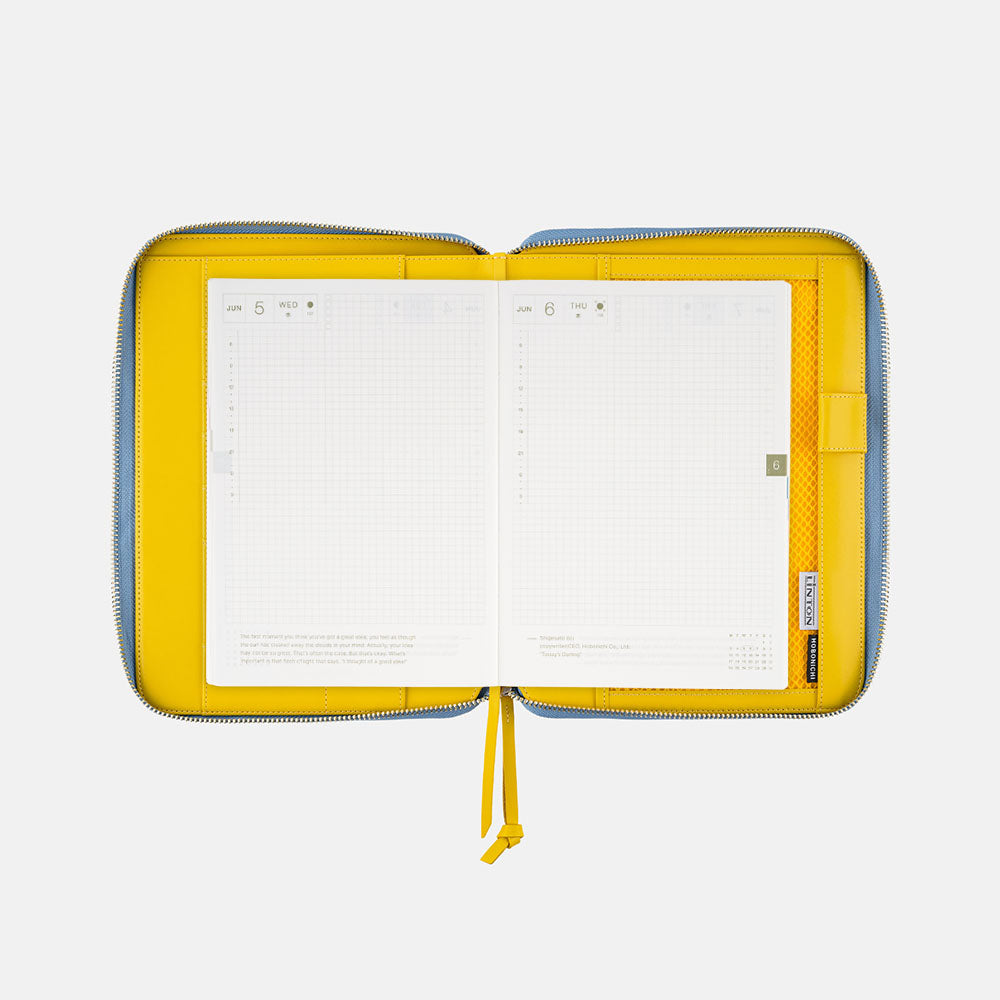 Hobonichi Linton: Vacances [A5] Cousin COVER
In stock
Hobonichi Linton: Vacances [A5] Cousin COVER
Measurements : H: 248 x W: 188 x T: 25 mm
Material:Exterior: Wool, recycled cotton, viscose, nylon, polyester / Interior: Cow leather
Weight Approx. 327g

This gorgeous A5 -size Hobonichi cover features textile brand Linton's beutifully woven design. Each blue, white, and silver thread is woven horizontally, spreading downward, looking like sparkling waves in the summer sea. 

Closes with a zipper.
Because this cover has different specifications as to the standard techo cover, it cannot be used with the Cover on Cover.

PLEASE NOTE! Planner books are sold separately.
Packed with love
Fast international shipping
Secure Payments