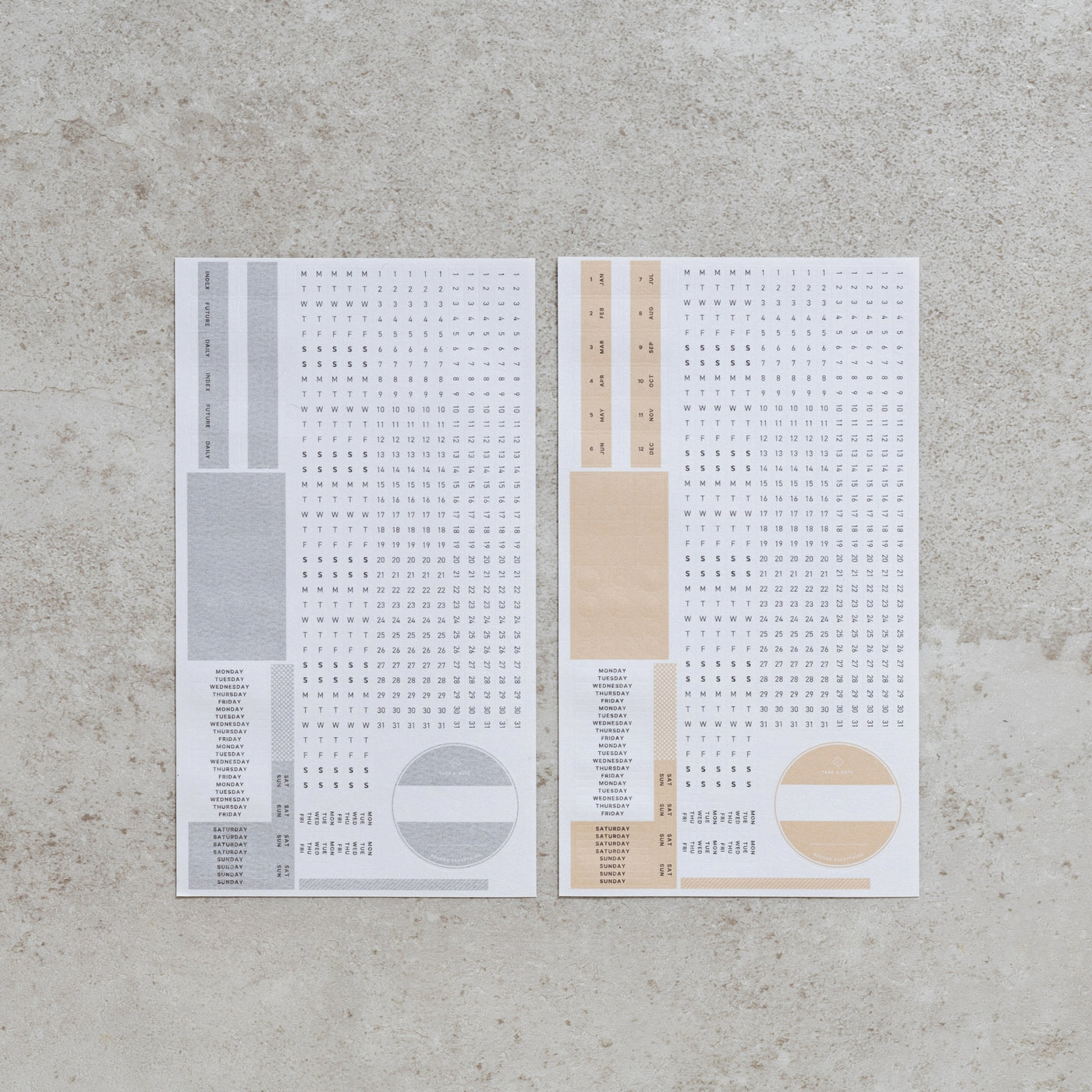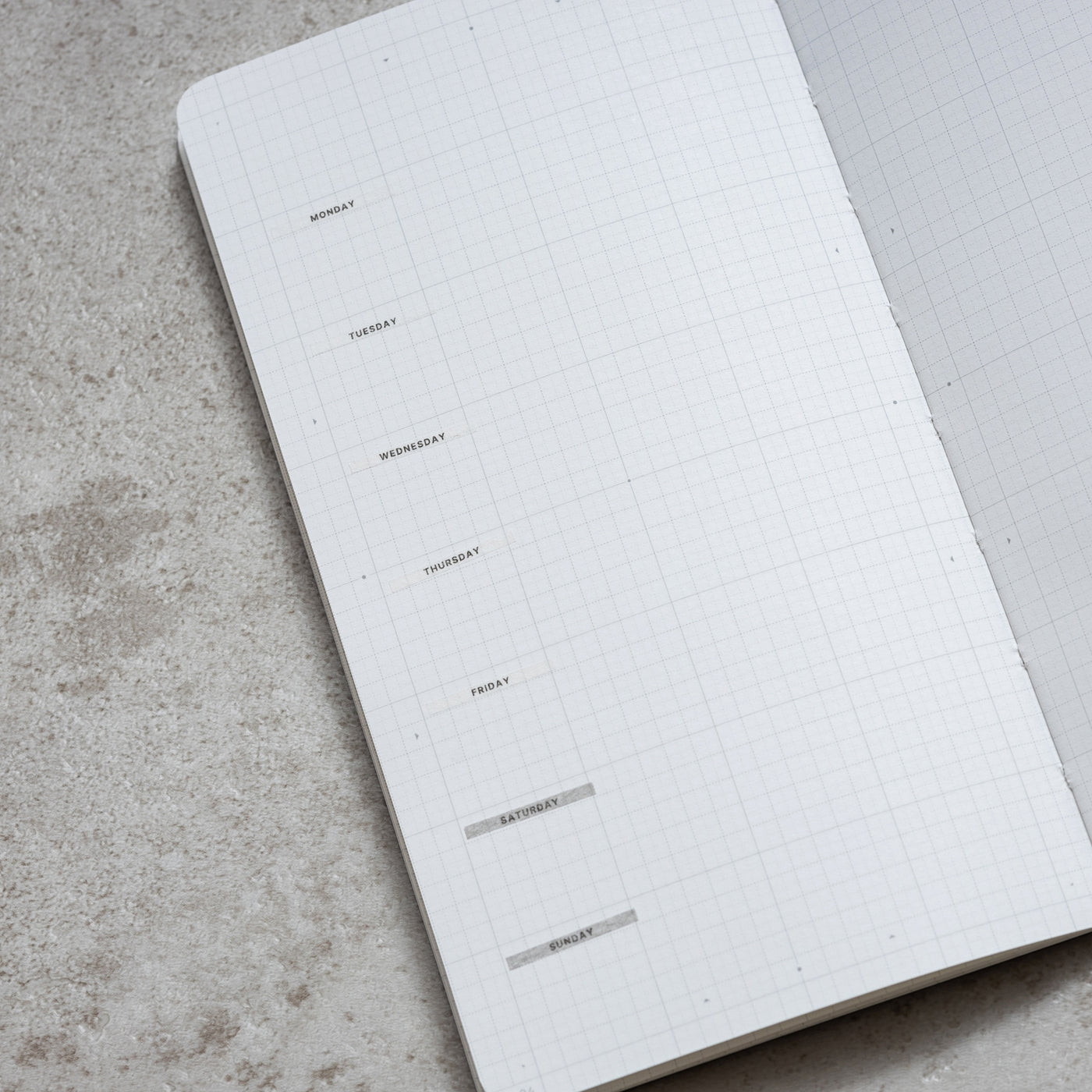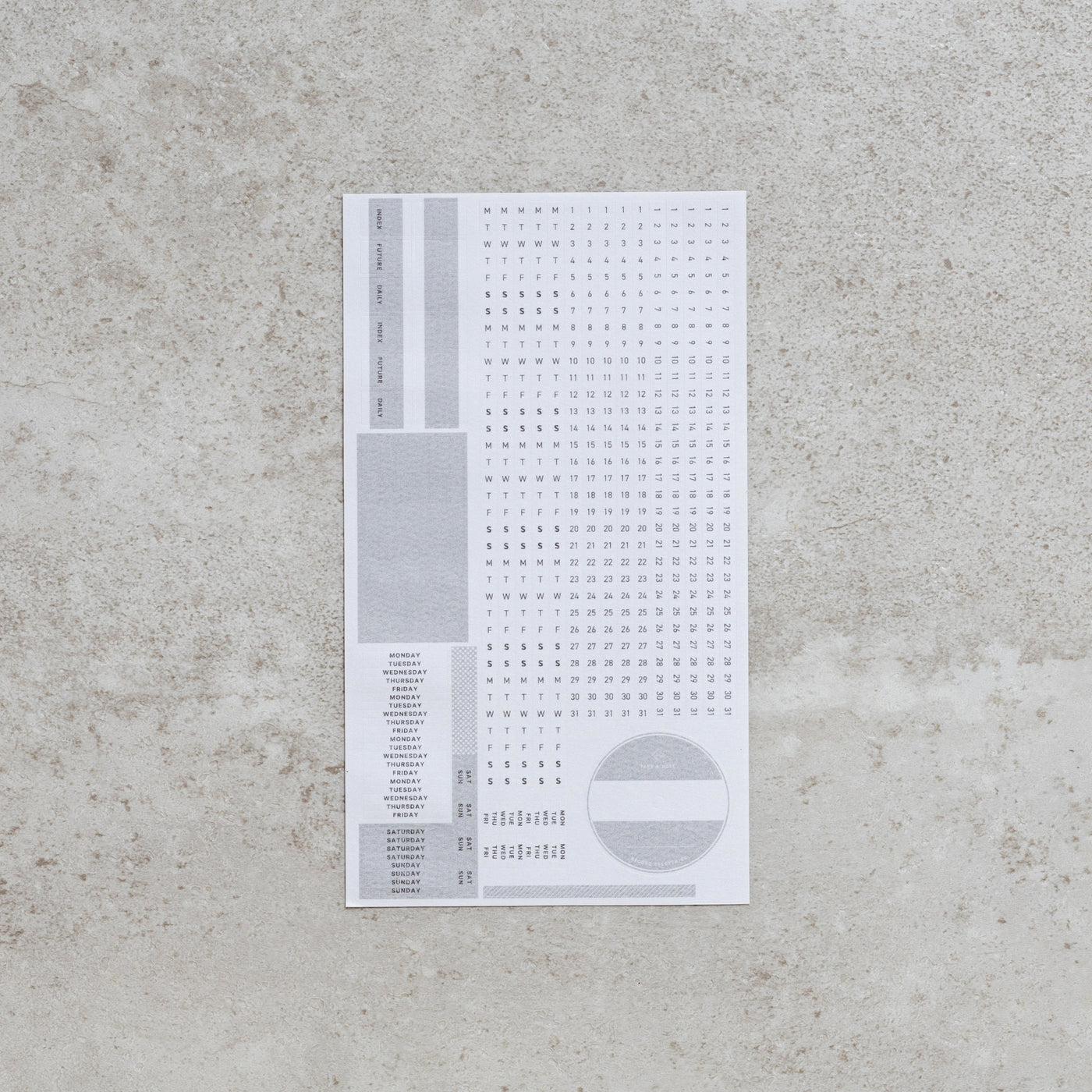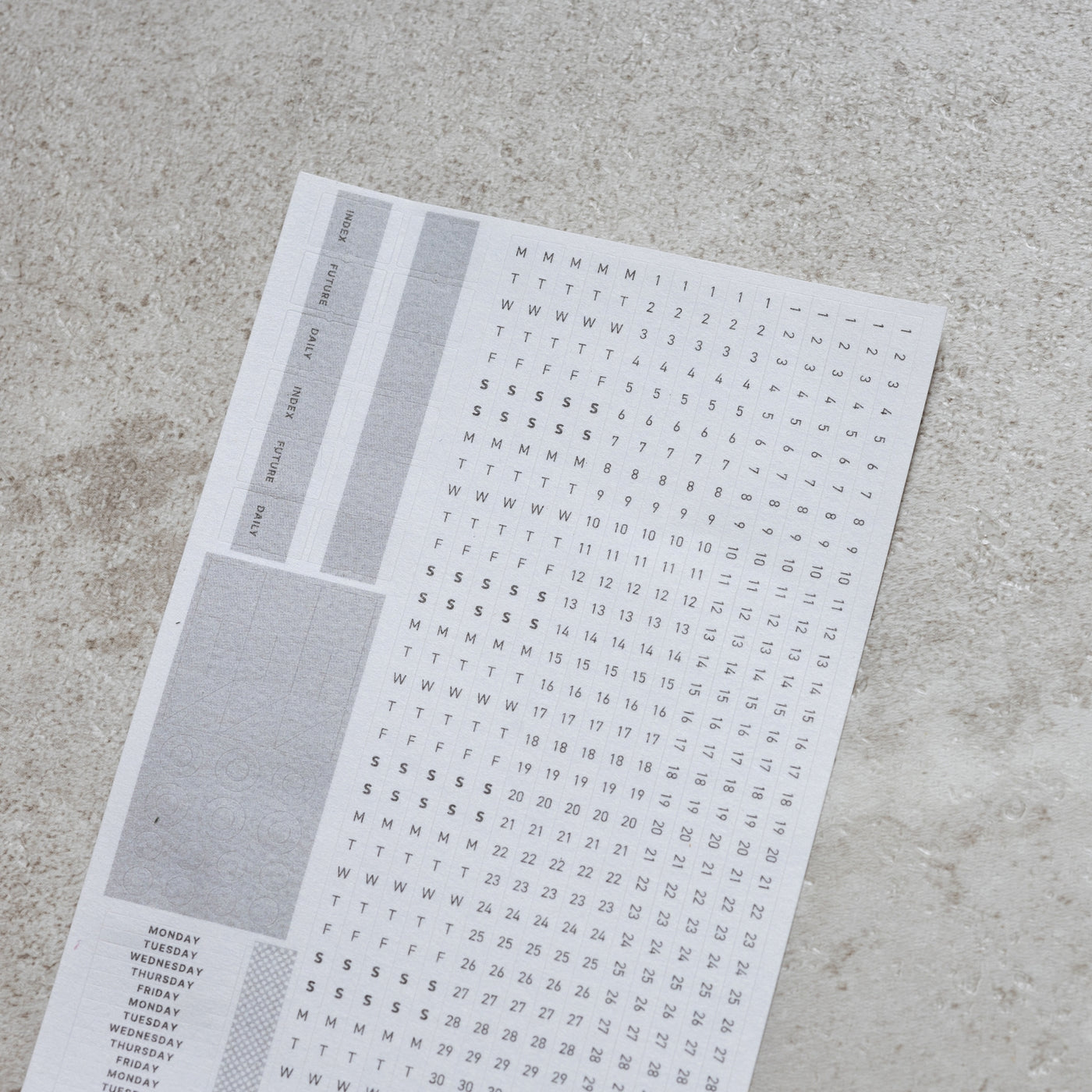 Take a Note "RECORD" - CALENDAR, MONTHLY DAILY BULLET JOURNAL WASHI STICKERS (2 sheets)
In stock
Please note!
This is a pre-order item.
Shipping approximately on week
40.
Take a Note "RECORD" - CALENDAR, MONTHLY DAILY BULLET JOURNAL WASHI STICKERS (2 sheets)
Use washi stickers that are lighter than woodfree labels, and the surface is matt and translucent; the stickers are easy to put on notebooks and popular among stationery fanatics
There are two sets of labels, one gray and one brown. Regarding the dates, there are long-strip horizontal and vertical stickers for 10 months, week stickers, and Monday through Sunday weekly stickers in English for 12 weeks
Complete monthly planners, page tab classification, or habit tracking in seconds by putting the stickers on
KEY FEATURES
Washi Sticker|9.5 x 17cm (Bible Size)|2 sheets |Month Tab, vertical/horizontal calendar dates tab, weekdays, file record sticker etc.
Packed with love
Fast international shipping
Secure Payments