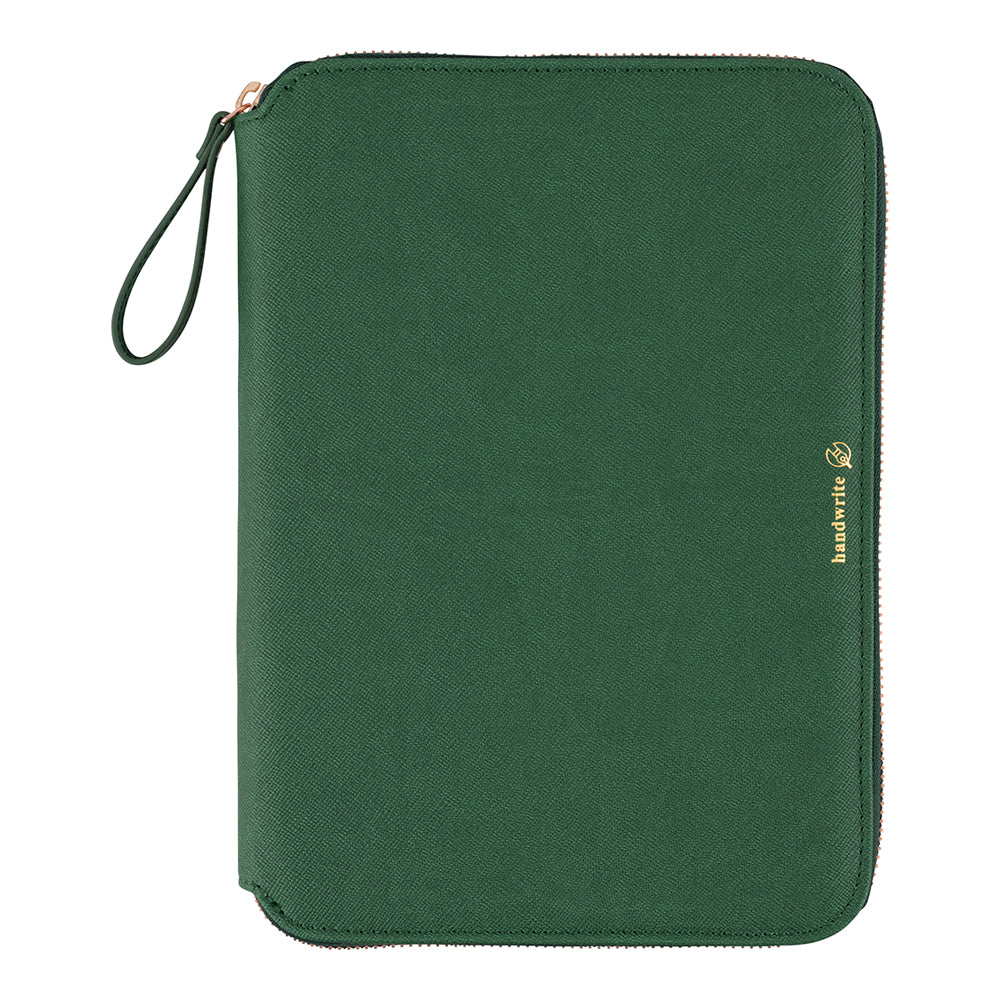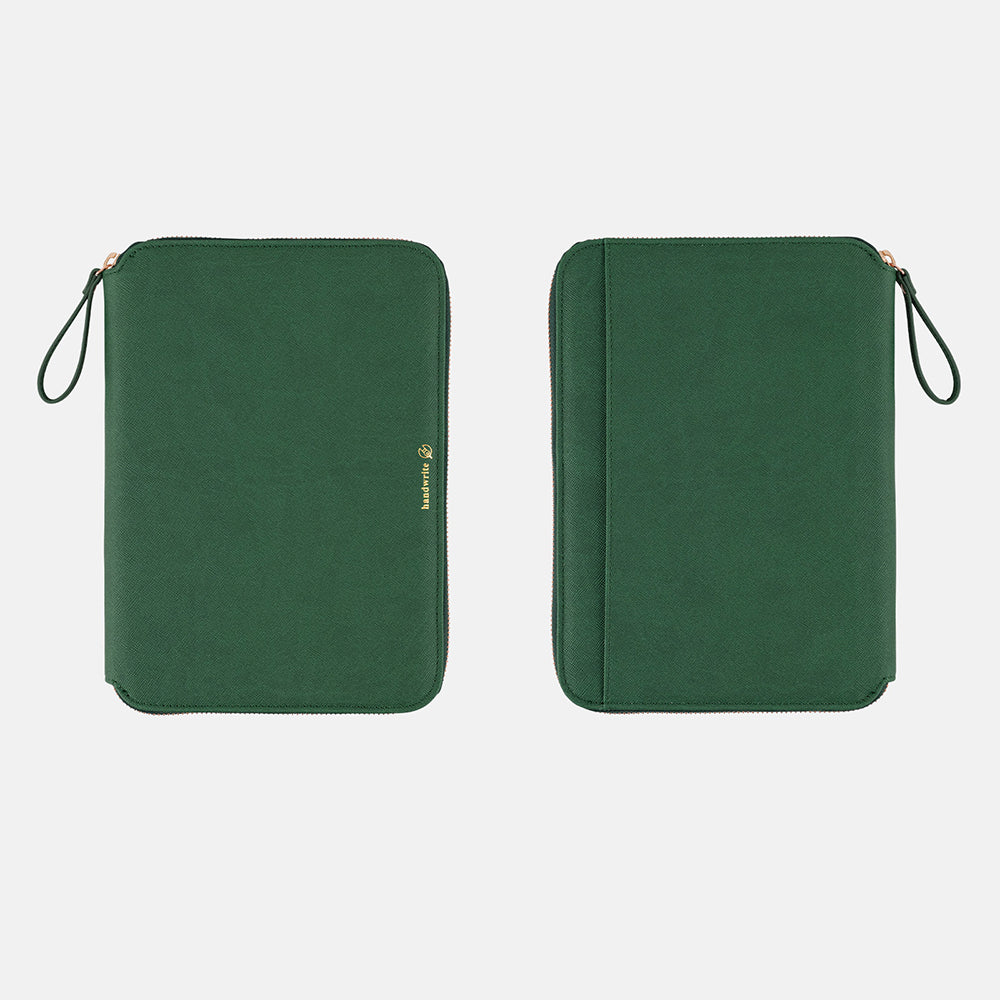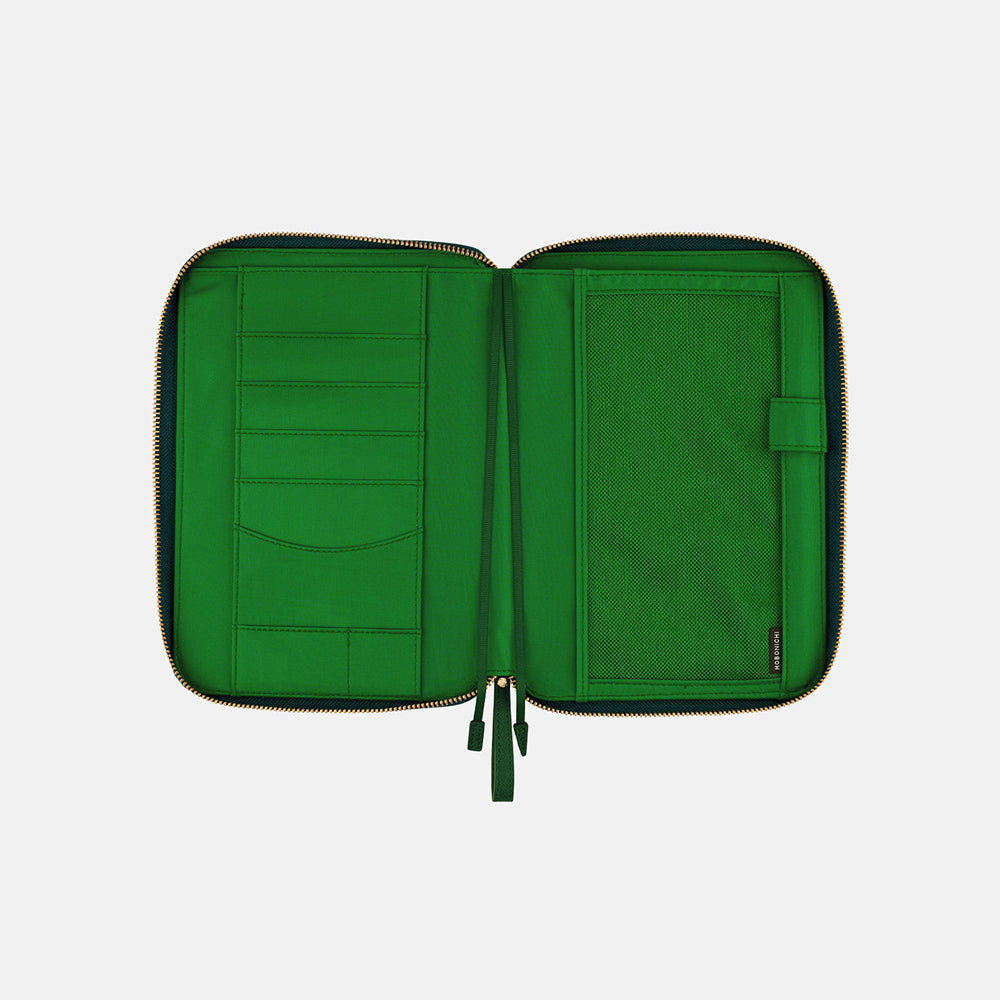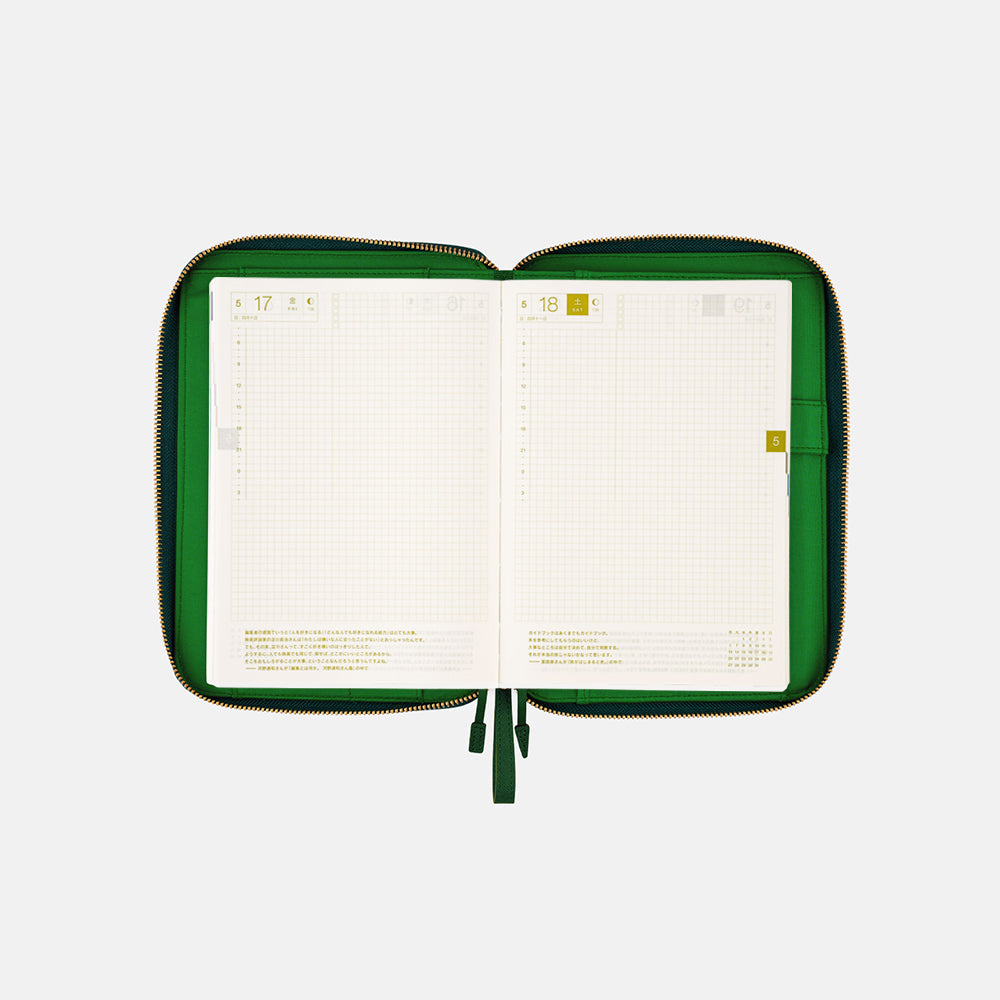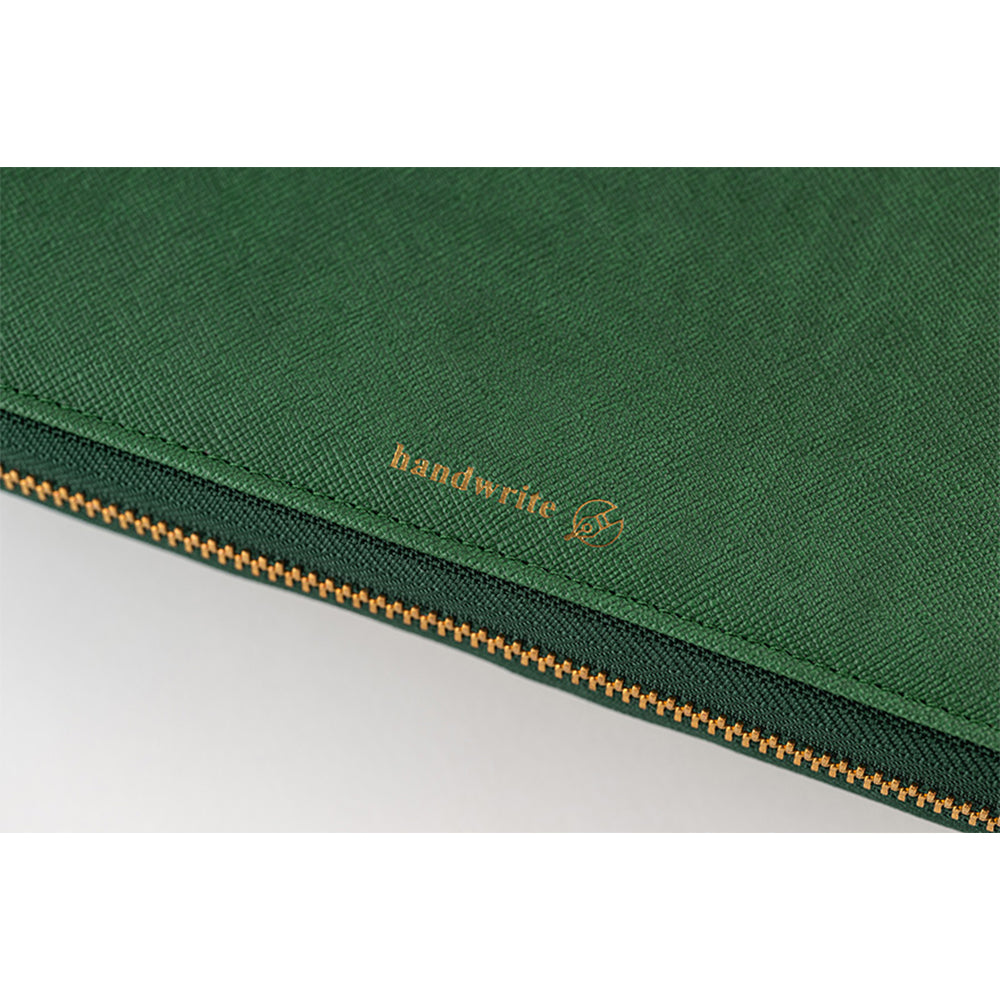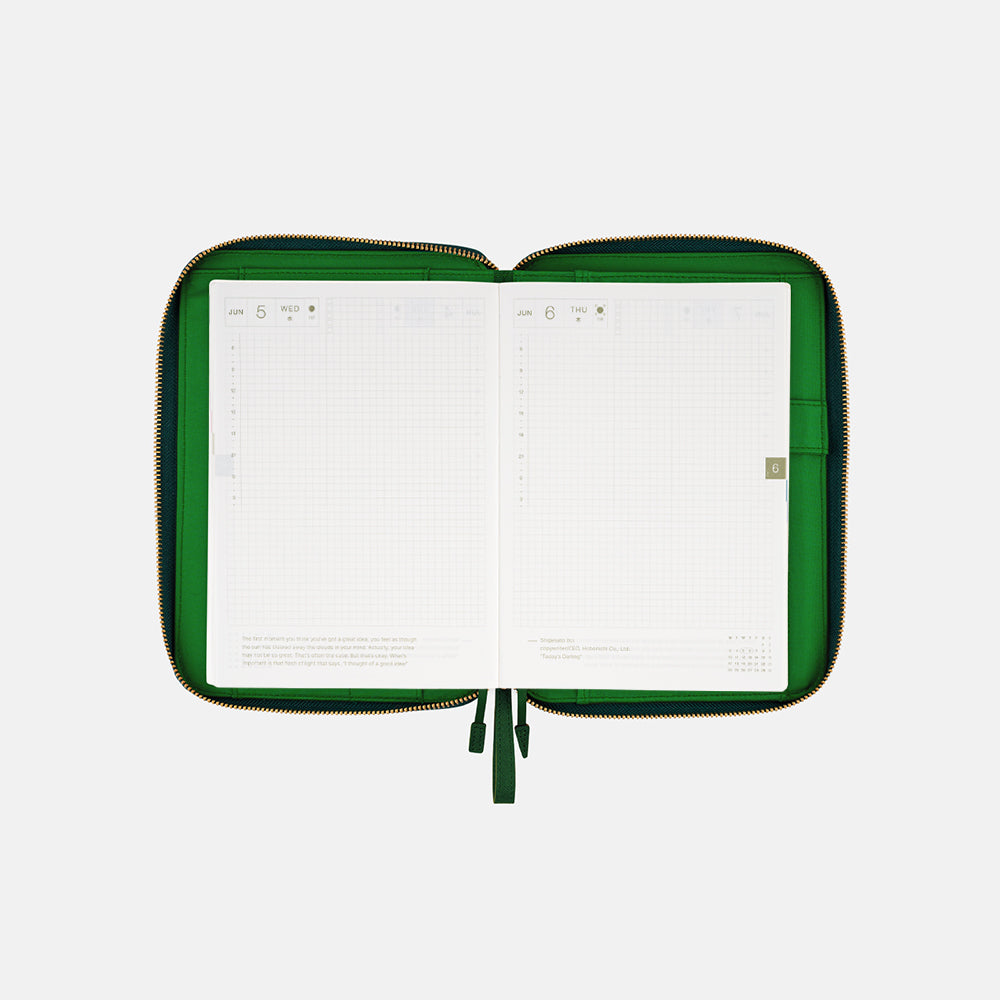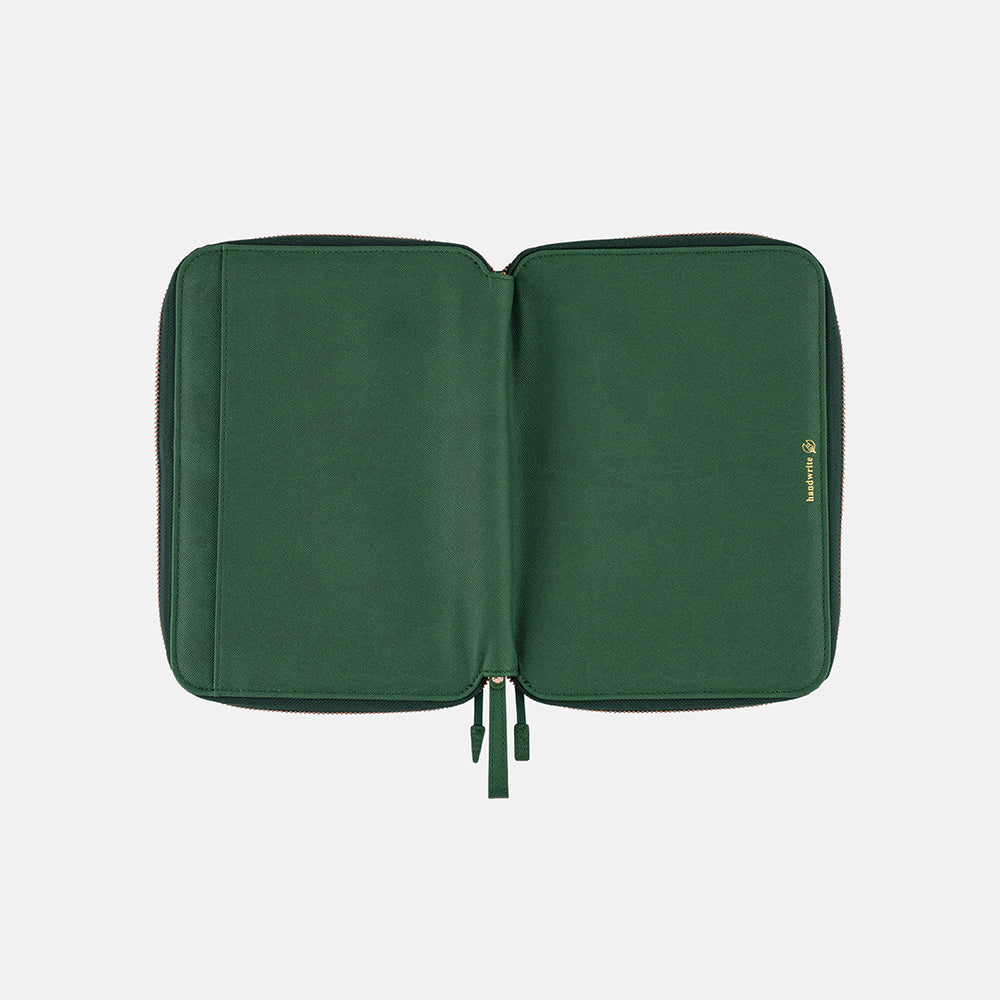 Hobonichi Single Color: Velluto [A5] Cousin COVER
In stock
Hobonichi Single Color: Velluto [A5] Cousin COVER
Measurements : H: 248 x W: 188 x T: 25 mm
Material:PU (artificial leather), polyester
Weight Approx. 290g

This cover fits an A5 size Hobonichi Techo book. Made primarily of polyurethane, this cover zips shut all the way around. "Velluto" is Italian for "Velvet." There's a pleasant sheen to this deep green cover.

Cover on cover does not fit this cover.
PLEASE NOTE! Planner books are sold separately.
Packed with love
Fast international shipping
Secure Payments