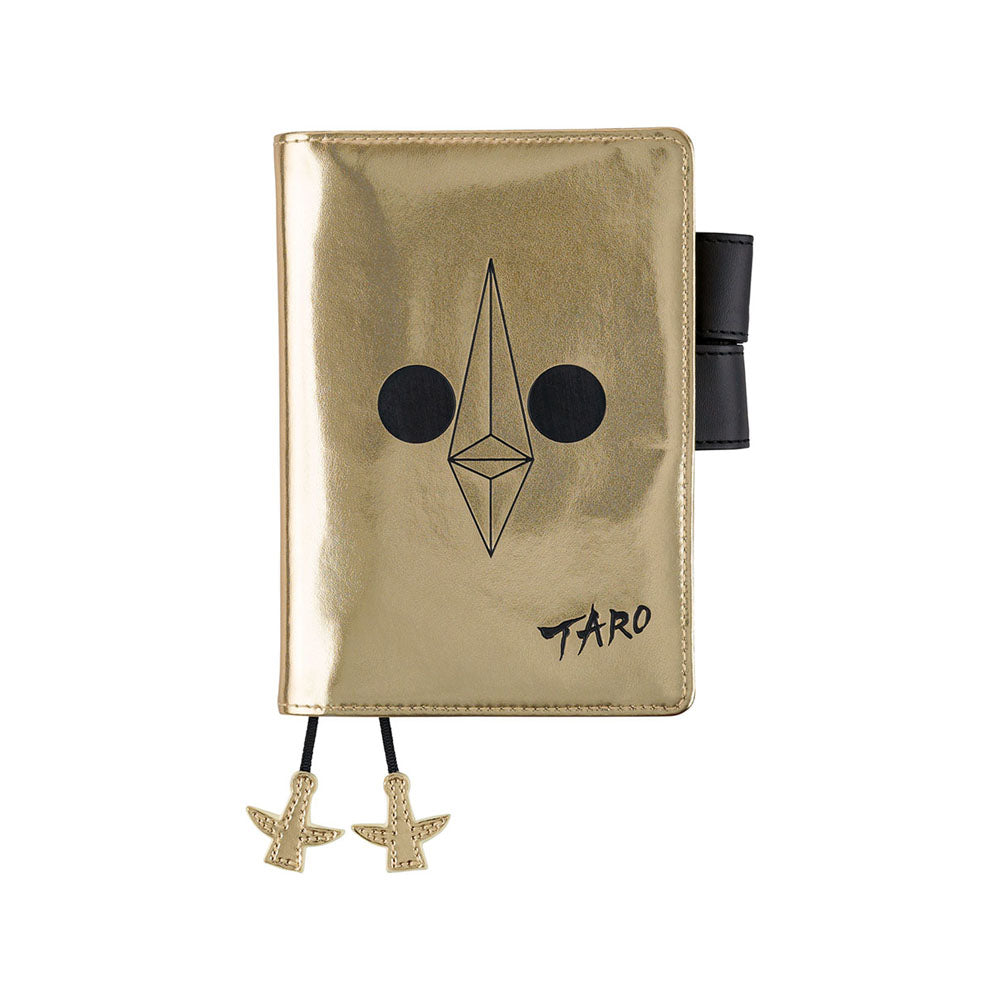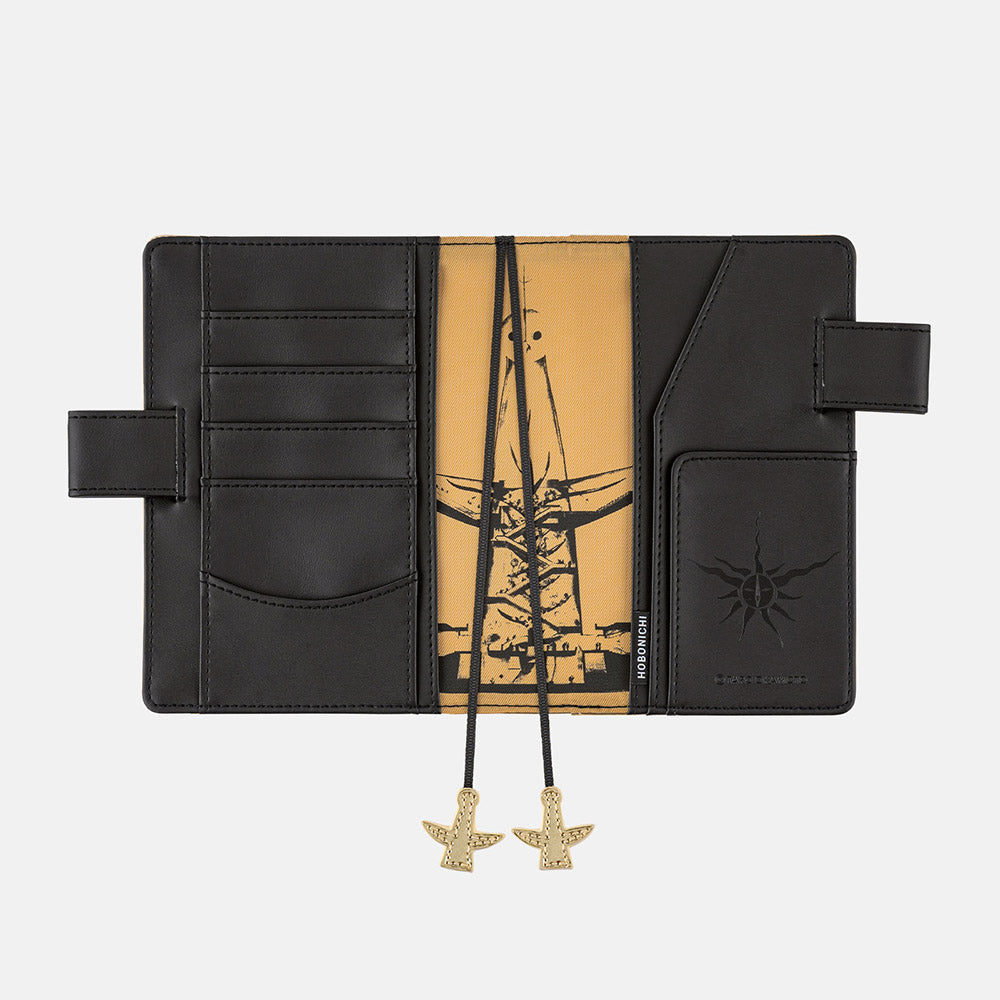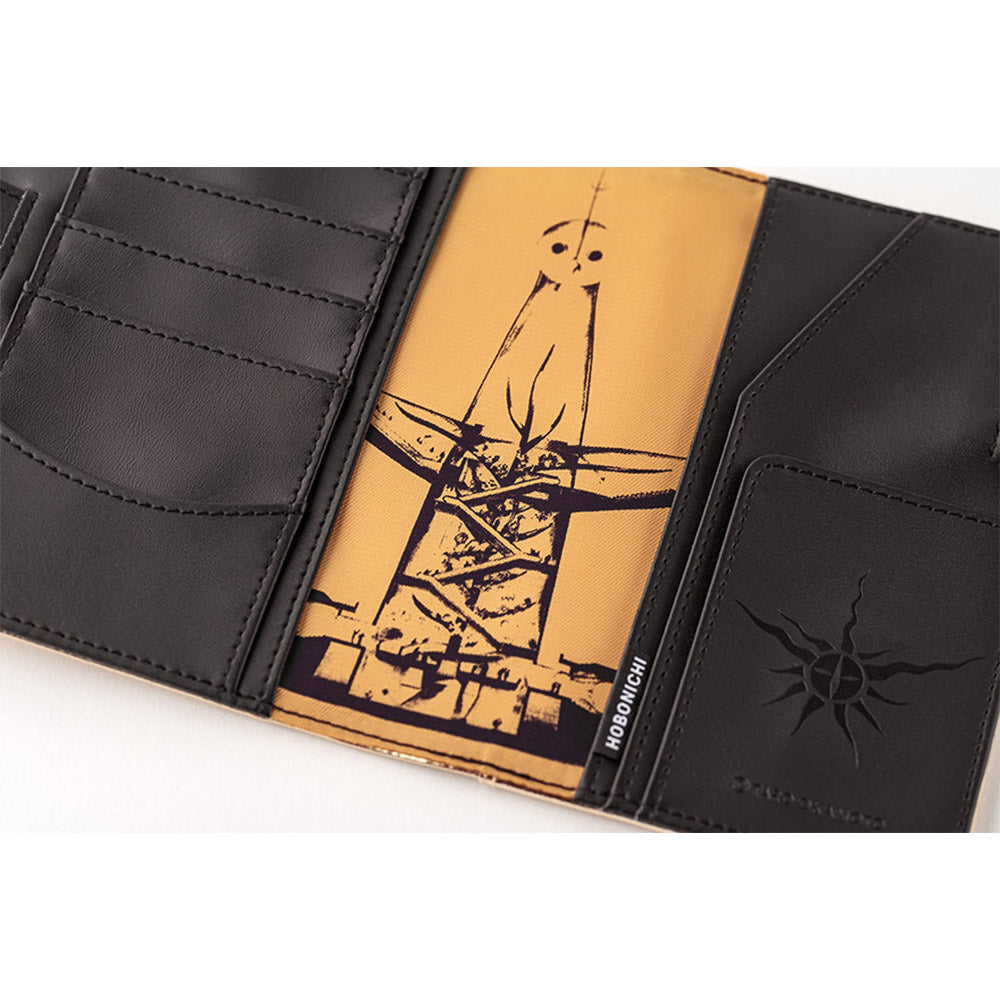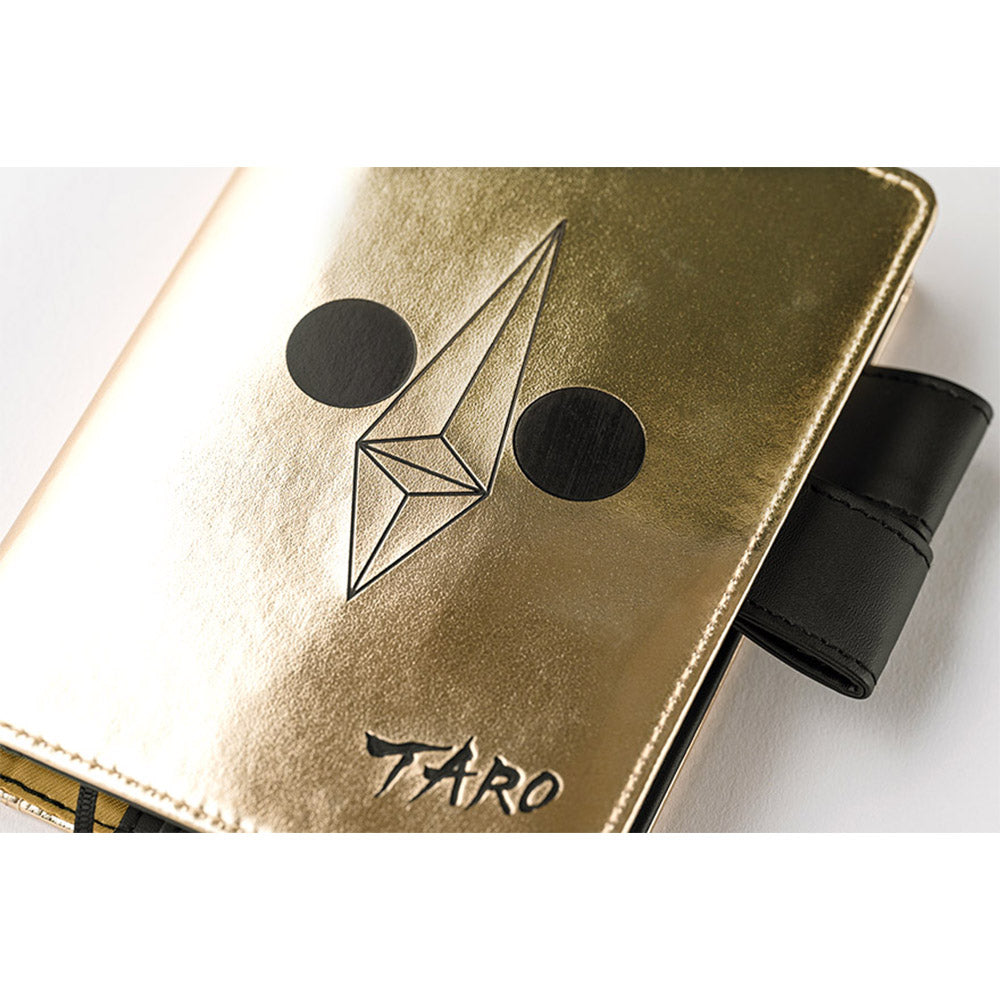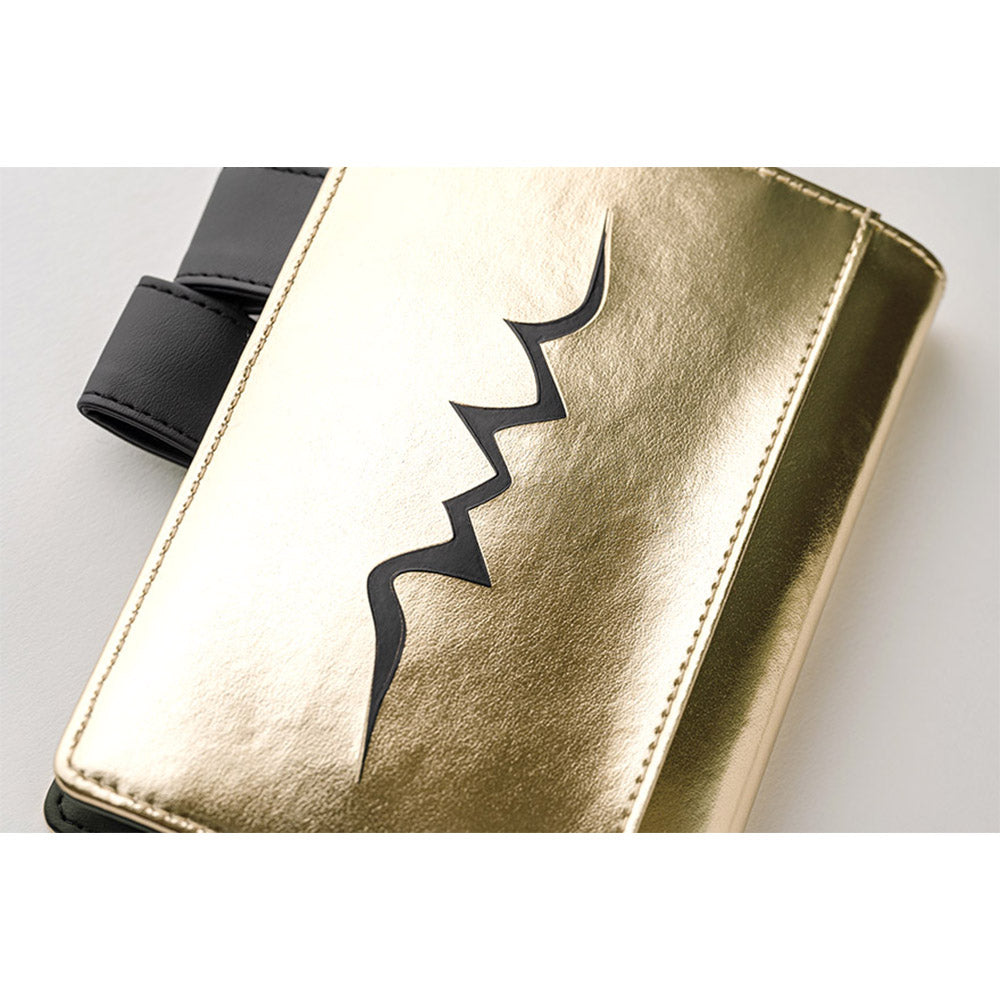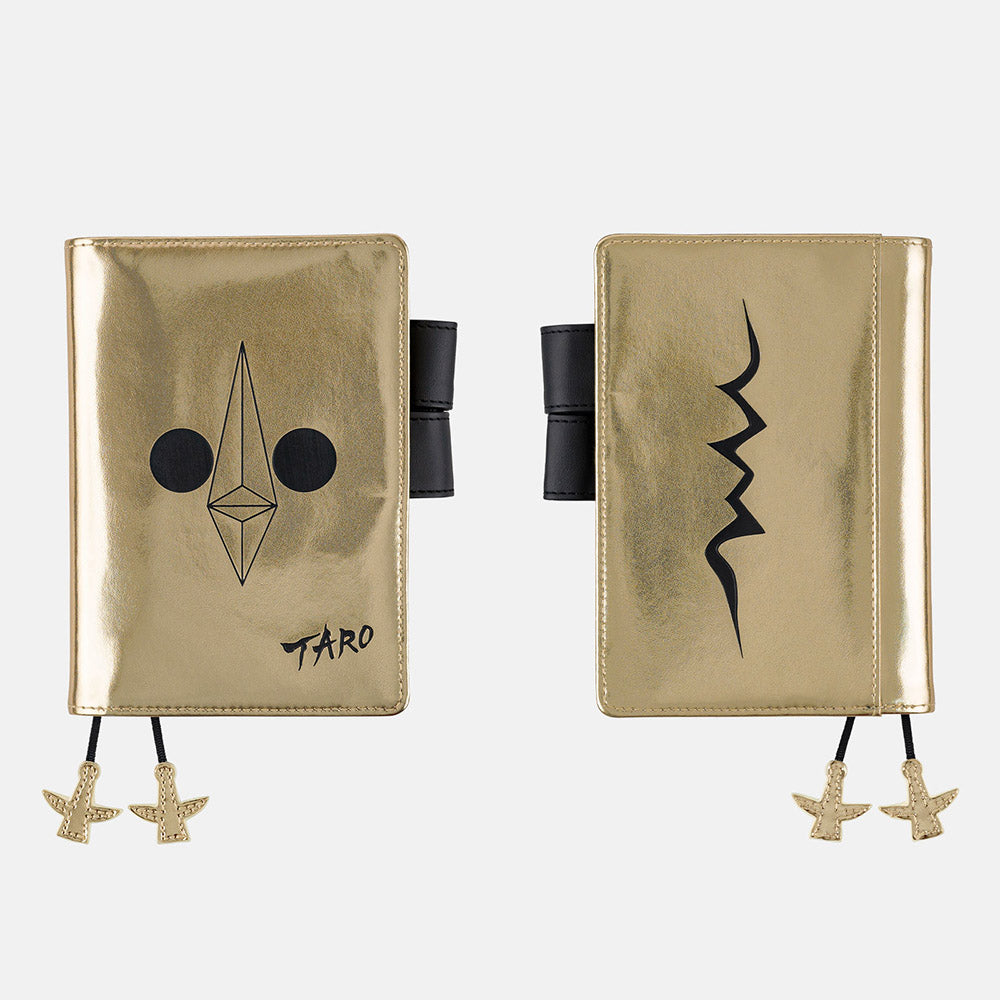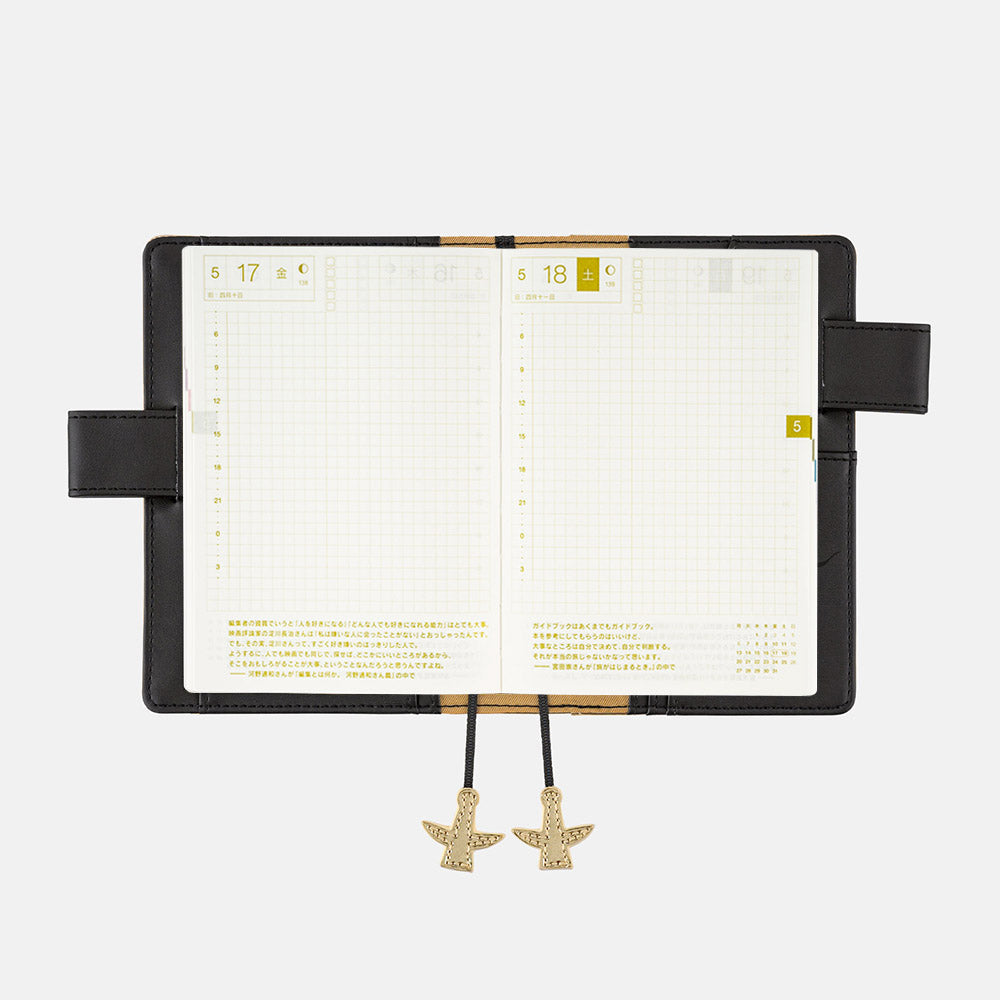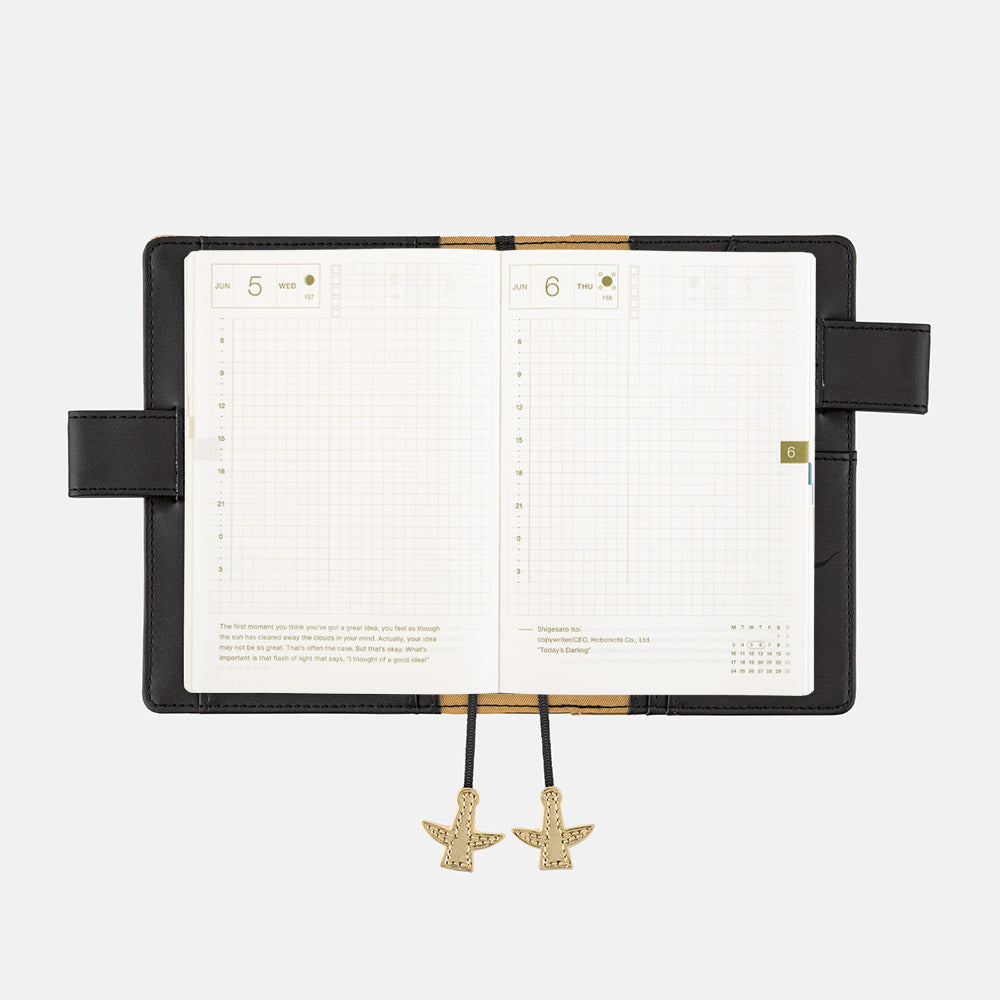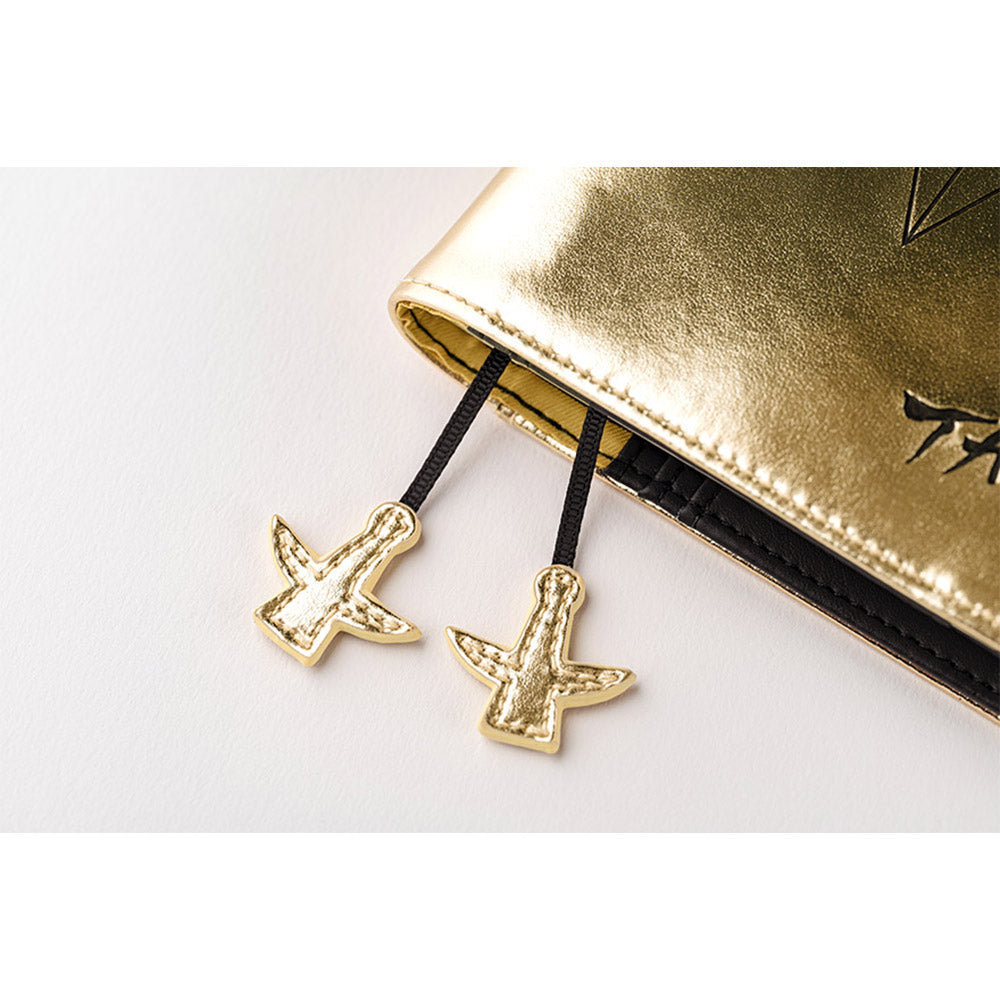 Hobonichi Taro Okamoto: Golden Mask [A6] COVER
In stock
Hobonichi Taro Okamoto: Golden Mask [A6] COVER
Fits A6 Planner and Original

Measurements : 165 x W: 244 x T: 3 mm 
Material:PU (artificial leather)
Weight Approx. 100 g
This Hobonichi cover features the Golden Mask from Taroko Okamotos  The Tower of the Sun monument. Cover has a sparkling gold finish and the black sections are embossed to give it texture.
The cover has pen holders that can be used with a pen to keep the cover safely shut. The cover has two bookmarks, both with pretty charms.

This cover uses thicker materials than usual, so it may not fit plastic Hobonichi cover on cover.
PLEASE NOTE! Planner books are sold separately.

Packed with love
Fast international shipping
Secure Payments